8 everyday tasks you could be outsourcing
When life gives you lemons, have someone else make you lemonade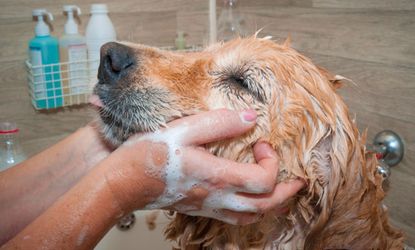 (Image credit: (iStock))
Sign up to our 10 Things You Need to Know Today newsletter
A free daily digest of the biggest news stories of the day - and the best features from our website
Thank you for signing up to TheWeek. You will receive a verification email shortly.
There was a problem. Please refresh the page and try again.
We all have them. We're talking about those everyday (and often boring) life tasks that we begrudgingly slog through — you know, things that you'd gladly pay someone else to do.
Truth is, you probably can.
These days almost any odd job can be outsourced at a reasonable price, thanks to peer-to-peer marketplaces like TaskRabbit, virtual assistant sites, and even plain old word of mouth.
Subscribe to The Week
Escape your echo chamber. Get the facts behind the news, plus analysis from multiple perspectives.
SUBSCRIBE & SAVE
Sign up for The Week's Free Newsletters
From our morning news briefing to a weekly Good News Newsletter, get the best of The Week delivered directly to your inbox.
From our morning news briefing to a weekly Good News Newsletter, get the best of The Week delivered directly to your inbox.
In fact, many folks nowadays find that the cost of outsourcing tasks is worth it if they can save themselves some time and tedium — like these eight people who say it's possible to get a little hands-on help without busting your budget.
So if you find yourself stressing over weekly mounds of laundry or those long overdue vet visits, perhaps their experiences can help you determine whether it might be worth spending some money to save some time.
Outsourcing … home office to-dos
The job: Managing emails and scheduling
Who: Krista Morgan, 32, COO of a business-financing start-up, Denver
The cost: $12 an hour
Why I think it's worth it: I use a virtual assistant based in Costa Rica, through Odesk.com. She spends about 15 to 25 hours per week managing my e-mail inbox, arranging appointments and travel, and doing my expenses.
She has access to my personal inbox, so she reads my emails, flags them for follow-up, and sometimes responds for me. She sends me a digest every evening of the things in my email that I have not tackled yet. We've never met, yet I feel we are incredibly close. She even sent me a gift for National Bosses Day!
It's worth it because I'm so busy that I forget things — and it's important that I maintain relationships with the network that I've worked hard to build up. When you work for a start-up, so much of your business reputation is linked to your personal one, especially as you're getting going.
The job: Podcast production
Who: Ari Meisel, 31, speaker, author and efficiency consultant, Bridgehampton, N.Y.
The cost: $99 per month
Why I think it's worth it: When I first started my podcast [for my blog], it was a ton of work on my part, and I was only able to get out a new episode every month or so.
It's really hard to build traction and an audience without some sort of momentum, so I started outsourcing the podcast production — including getting transcripts done and posting finished files online — to [virtual assistant site] FancyHands.com. Nowadays I'm able to put out an episode each week.
I find that 95 percent of the things we do every day can now be done by other people or other things, and being able to focus on the 5 percent that only you can do means you can stress less, reclaim your mind, and do the things you want to do.
The job: Publicity and marketing help
Who: Sergey Shamshura, 33, owner of a residential and commercial cleaning business, Chicago
The cost: $5–$30 per job
Why I think it's worth it: Marketing is very important for me, but as a small business owner, I don't have a lot of time to write press releases or build PR. So I started using fiverr.com about a year ago to help me with some of my marketing tasks, sometimes for as low as $5 per project.
I once hired one of their freelancers to write an article about a project that I was working on, as well as distribute it to a few PR channels, and I only spent $30. Another time I hired someone to create a logo for my company, and it only cost me $5 — other sites had quoted from $50 to $300. I've even used fiverr for personal tasks, like hiring someone to edit a video that I created for my family for $20.
If I tried to do marketing on my own, I'd have to pay maybe $100 to $150 just to be able to post on many popular PR sites. So [using Fiverr] provides a lot of opportunities for business start-ups like mine to save.
Outsourcing … household chores
The job: Cooking
Who: Susan Fitzell, 56, speaker and educational consultant, Manchester, N.H.
The cost: $200 a month
Why I think it's worth it: As a professional speaker, I spend almost 150 days out of the year on the road. My husband also has an hour-long commute and occasionally travels, and our two kids are heavily involved in after-school activities. As a result, we were eating fast food, pizza, and other take-out because nobody had the time to cook a proper meal.
We found a personal chef through friends that offered several packages at different prices. We had a family meeting to do some number crunching, and picked a package that fit within our budget — it was around what we were spending on take-out food, but the bonus was that the chef cooked with healthy ingredients.
We have a long list of meals to choose from, and she comes in once a month and cooks quality meals that are then vacuum-sealed and frozen. We do pay for the groceries, but it's reasonable, and we're not charged extra for the shopping time.
We are a middle-class family, so to make it fit within our budget, we just priced it out sensibly and did less non-essential spending. To me, it's worth it, because I don't think people put a high enough price on their time. If a mom is overextended and has a choice between cooking or spending quality time with her kids, I think she'd want to spend time with her children, which is priceless.
The job: Laundry
Who: Dave Waring, 35, cofounder of a small-business resource site, New York City
The cost: $25 twice a month
Why I think it's worth it: I live in an apartment with no washer and dryer, so I have to go out and do my laundry. But I don't like doing it, and when I do, it takes about two hours of my time.
So I have a local laundromat do it every two weeks; they pick it up and drop it off. I include it as a regular line item in my budget. It's worth it to me because I value my time over paying what breaks down to $12.50 per hour.
The job: Lawn maintenance
Who: Adam Angstadt, 29, operations manager, Bradenton, Fla.
The cost: $140 a month
Why I think it's worth it: I hire people to help me with lawn mowing and weed spraying. The cost of the lawn maintenance can fluctuate depending on the time of year. At its highest, it can come to $35 a week in the late spring, summer or early fall, and as low as $35 a month in the winter.
But regardless of the time of year, I keep it as a monthly line item in my budget of $140 a month.
I'm certainly able to mow my own lawn, but if I miss a week, it can take me double or triple the time to get it done with my push mower than it would for [the lawn workers]. That's time that I can spend tending to the outside landscaping tasks that I do enjoy.
Outsourcing … personal errands
The job: Pet care
Who: Brian Phillips*, 50, owner of a health care business, Feasterville, Pa.
The cost: $35 an hour
Why I think it's worth it: I'm a single father of two and a business owner, so I use [personal errand service] Task Complete to help me with a few things that I find it hard to make time for, like veterinary and grooming appointments for my dog and other occasional errands.
The time I save can be turned into productive work hours that generate more value for my business, and it greatly improves my quality of life even when I'm not working.
Plus, I find that [the assistants] have become very efficient at completing the tasks in the shortest time possible, which keeps the costs down even more for me.
I'm not very good at budgeting on a monthly basis, so I calculate the cost of the service into my weekly expenses. So at the start of each week, I decide how many hours I can afford to use them.
But since my schedule fluctuates greatly with my business, I often find that it's an easy decision to spend the money to have them help me, versus spending hours and hours doing those things myself.
The job: Grocery delivery
Who: Perrin Jaymes*, 29, SEO manager, Chicago
The cost: $10
Why I think it's worth it: I like to maximize my happiness. [My girlfriend and I live] in Chicago, so if we want to get groceries, that means a two-hour trip and hauling 10 bags of groceries on public transportation.
So we choose to pay a $10 delivery fee using either Peapod or InstaCart — both end up being priced about the same — and spend that time watching Netflix instead. That, to me, is 100 percent worth it.
I find that I often even save money using these kinds of services because they will let you organize your lists by price per unit — which makes it much easier to find the best value for your money. You could do that in a store, too, but it would take a whole lot of shopping [time] and a lot of math. So it's definitely changed the way I shop!
This story was originally published on LearnVest. LearnVest is a program for your money. Read their stories and use their tools at LearnVest.com.
More from LearnVest...
Continue reading for free
We hope you're enjoying The Week's refreshingly open-minded journalism.
Subscribed to The Week? Register your account with the same email as your subscription.
Sign up to our 10 Things You Need to Know Today newsletter
A free daily digest of the biggest news stories of the day - and the best features from our website