This week's new and notable video-on-demand releases
Reviews of Hours, All the Light in the sky, and Open Grave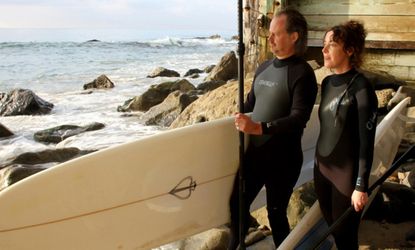 (Image credit: <a href="https://www.facebook.com/photo.php?fbid=289430041162856&amp;set=pb.289421267830400.-2207520000.1389285772.&amp;type=3&amp;theater">(Facebook.com/All the Light in the Sky)</a>)
Sign up to our 10 Things You Need to Know Today newsletter
A free daily digest of the biggest news stories of the day - and the best features from our website
Thank you for signing up to TheWeek. You will receive a verification email shortly.
There was a problem. Please refresh the page and try again.
1. Hours (Directed by Eric Heisserer. Starring Paul Walker)
For fans of: I Am Legend, The Walking Dead, naturalistic survival movies
How to watch it: Now available on iTunes, Amazon Instant, VOD for $6.99
Subscribe to The Week
Escape your echo chamber. Get the facts behind the news, plus analysis from multiple perspectives.
SUBSCRIBE & SAVE
Sign up for The Week's Free Newsletters
From our morning news briefing to a weekly Good News Newsletter, get the best of The Week delivered directly to your inbox.
From our morning news briefing to a weekly Good News Newsletter, get the best of The Week delivered directly to your inbox.
The tragic death of Paul Walker prompted many critics to reevaluate the late actor's career. Carrying the popular Fast & Furious franchise through six films, Walker was an undeniably successful action star — but what could be said of his range as an actor? Walker was mostly known for starring in thrilling, sometimes campy action films — but as it turns out, he was genuinely capable of more. Eric Heisserer's Hours, which features one of Walker's last performances, showcases the actor's range, and offers a glimpse at a drastic career shift that didn't have a chance to come to really take hold.
Hours is set in New Orleans in the hours before Hurricane Katrina hit. Nolan (Walker) sits in an emergency room, so tense and panicked that he barely notices just how terrible the weather conditions are getting. His wife Abigail (Genesis Rodriguez) has just gone into labor five weeks before their baby's due date. Abigail gives birth to a healthy but premature baby girl, but dies in the process. As the weather conditions worsen, patients begin to be evacuated from the hospital, but Nolan and a few staff members stay put because his new baby — whom he appropriately names Abigail — needs to be hooked up to a ventilator for at least the first 48 hours of her life. Pretty soon, the hospital is deserted, the power goes out, and Nolan is left alone, with Abigail's ventilator hooked up to a power generator that he has to pump every three minutes to keep her from dying.
Hours is as much a psychological horror film as it is a tense survival thriller. The abandoned, darkened hospital where the film is set wouldn't be out of place in a zombie movie — but instead of blood-thirsty undead lurking in the shadows, it's the dread of not knowing when help is going to come. Carrying the film much like Will Smith's role in I Am Legend or, more recently, Robert Redford's nearly wordless performance in All Is Lost, Walker showcases his tonal range and physicality as an actor, as his psychological and physical condition worsens as the hours go by. Operating on minimal food and water, and bound by the crank of the generator that doesn't let him be gone for more than a few minutes — at most — Walker makes the most of his screen time through deep, but playful conversations with his newborn daughter. Coupled with flashbacks visualizing the story of how he and his wife met he tells to his daughter, Nolan tries his best to keep a calm, level head as his situation gets progressively bleaker.
Unfortunately, the rhythmic tone of Hours eventually begins to feel like nothing more than a clever gimmick. At a certain point, the narrow narrative begins to feel cyclical, leaving the viewer anxiously awaiting Nolan's inevitable rescue. Apart from a few grim encounters with looters — which is too little, too late — Hours becomes tedious, and Walker's impressive performance isn't enough to sustain the film. In the hands of a more proven director, Hours could have been rolled out a month earlier and earned some serious awards season consideration. Instead, it's just a lukewarm thriller that succeeds only by showcasing the untapped talent of an actor who was just beginning to launch the next phase of his career.
2. All The Light In The Sky (Directed by Jow Swanberg. Starring Jane Adams and Sophie Takal)
For fans of: Drinking Buddies, Frances Ha, mumblecore
How to watch it: Now available on iTunes, Amazon Instant, VOD for $6.99
Fans of prolific indie filmmaker Joe Swanberg already know what they're in for when settling down to watch one of his films: Subtle, character-driven stories that revel in the idiosyncratic nuances of life instead of a traditional three-arc narrative. From a narrative perspective, not much happens; instead, Swanberg focuses on subtlety and dense characterization. By those standards, his latest film, All the Light in The Sky, is about as Swanberg-ian as it gets. Which is to say that not much happens.
But a lack of plot in a film doesn't necessarily mean it's bad, and Swanberg once again demonstrates that masterfully. All the Light in the Sky stars Jane Adams as Marie, a 40-something, moderately successful actress who lives a quiet, solitary life in an idyllic apartment on the California coast. While taking some "off" time to do some research for a new role as an astronomer, Marie's niece Faye (Sophia Takal), an aspiring actress, comes to visit for a few days. As Marie tries to impart all of her wisdom from years of working in the biz, she has several romantic encounters that causes her to reflect on her own life.
Early mumblecore films tended to dwell on the big concerns of 20-somethings: Life, love, and career. All the Light in The Sky focuses on those same issues, but with a cast of 40-something characters, which is enough to suggest that some of the anxieties and complications of life are timeless. The romantic encounters that Marie embarks on — with a younger friend of Faye's (Kent Osborne) and an older neighbor (Larry Fessenden) — play much like the awkward, clumsy-but-flirty half-romances dwelled upon in Swanberg's other 2013 release, Drinking Buddies.
But All the Light in The Sky presents a much more reflective portrait of life and love than the subtle but shallow charms of the latter film. Coupled with gorgeously soft, naturalistic cinematography, All the Light in The Sky's casual, slim narrative offers a quietly moving portrait of what happens when life and love hit a crossroads. Swanberg isn't trying to make any sort of grand statement about the themes presented in the film, but merely reflecting on the subtleties of life and love — and in this case, that's more than enough.
3. Open Grave (Directed by Gonzalo López-Gallego. Starring Sharlto Copley, Joseph Morgan, and Thomas Kretschmann)
For fans of: 28 Days Later, Resident Evil, Saw
How to watch it: Now available on iTunes, Amazon Instant, VOD for $6.99
Open Grave opens in — you guessed it — an open grave. A grizzled, bloodied man (District 9's Sharlto Copley) awakens in a large pit filled with hundreds of corpses. He has no memory of how he got there and, more disconcertingly, who he is. Soon after he awakens, a mysterious woman (Josie Ho) throws a rope down to him, then vanishes. He wanders a barren, ominous woods alone until he comes across a house full of a few other people who similarly can't remember who they are or what happened to them. With an arsenal of weapons in the house, evidence of something gone horribly wrong, and the foreboding screams echoing from deep in the woods, all the characters as distrustful and anxious of each other as you'd expect them to be.
López-Gallego scores some points for effectively building up a dreadful sense of mystery through sparse atmosphere coupled with a seething score (compliments of composer Juan Navazo). Unfortunately, the film's hackneyed direction — particularly in the last third— greatly hinders all of the intriguing ideas in the script. At least one of the people in the house knows what's going on, but she happens to be a mute, thus unable to warn the rest of the crew of the dangers that lie in the woods beyond the house. The pieces start to come together for Copley and the rest of the amnesia-ed crew as a mysterious deadline for some sort of cataclysmic event looms closer. But as the pieces become clearer for the characters, a different clarity strikes the viewer: We know where this is going and we've been down this road many times before.
Open Grave certainly has some interesting, if derivative, ideas, but it stumbles the most when it doesn't trust its viewers enough to put the pieces of the puzzle together. It's certainly not one of the worst films January has delivered — but the fact that it could have been better makes it all the more frustrating.
Continue reading for free
We hope you're enjoying The Week's refreshingly open-minded journalism.
Subscribed to The Week? Register your account with the same email as your subscription.
Sign up to our 10 Things You Need to Know Today newsletter
A free daily digest of the biggest news stories of the day - and the best features from our website
Matt is an arts journalist and freelance writer based in Washington, D.C. He has written about film, music, and pop culture for publications including Washington City Paper, The American Interest, Slant Magazine, DCist, and others. He is a member of the Washington D.C. Film Critics Association.