Practice makes perfect: Why you should rethink the way you train
If you're like most people, your performance has probably plateaued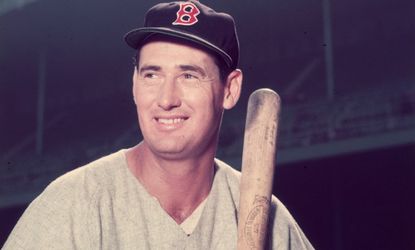 (Image credit: (Photo by Getty Images))
You've probably been doing your job for a while. If you're like most people, your performance has plateaued. Simply put, you've stopped getting better at what you do.
Despite repetition, most people fail to become experts at what they do, no matter how many years they spend doing it. Experience does not equate to expertise, as Geoff Colvin writes in his excellent book Talent is Overrated.
Society has always recognized extraordinary individuals whose performance is truly superior in any domain. If I were to ask you why some people excel and others don't, you'd probably say talent and effort. These responses are either wrong, as is the case with talent, or misleading, as is the case with effort.
Subscribe to The Week
Escape your echo chamber. Get the facts behind the news, plus analysis from multiple perspectives.
SUBSCRIBE & SAVE
Sign up for The Week's Free Newsletters
From our morning news briefing to a weekly Good News Newsletter, get the best of The Week delivered directly to your inbox.
From our morning news briefing to a weekly Good News Newsletter, get the best of The Week delivered directly to your inbox.
Conveniently, claiming that talent is the basis for success means we can absolve ourselves of our own performance (or, as the case may be, lack thereof). The talent argument, despite its popularity, is wrong. Yet research tells a very different story on how people become experts.
Research concludes that we need deliberate practice to improve performance. Unfortunately, deliberate practice isn't something that most of us understand, let alone engage in on a daily basis. This helps explain why we can work at something for decades without really improving our performance.
Most of what we consider practice is really just playing around — we're in our comfort zone.
When you venture off to the golf range to hit a bucket of balls what you're really doing is having fun. You're not getting better. Understanding the difference between fun and deliberate practice unlocks the key to improving performance.
Let's take a look at each of Colvin's claims to better understand what he means.
It's "designed specifically to improve performance"
The word designed is key. While enjoyable, practice lacking design is play and doesn't offer improvement.
But it's more than just the teachers' knowledge that helps — it's their ability to see you in ways you can't see yourself.
In theory, with the right motivations and some expertise, you can design a practice yourself. It's likely, however, that you wouldn't know where to start or how to structure activities. As Atul Gawande writes in The New Yorker:
Teachers, or coaches, see what you miss and make you aware of where you're falling short.
With or without a teacher, great performers deconstruct elements of what they do into chunks they can practice. They get better at that aspect and move on to the next chunk.
Noel Tichy, professor at the University of Michigan Business School and the former chief of General Electric's famous management development center at Crotonville, puts the concept of practice into three zones: The comfort zone, the learning zone, and the panic zone.
Most of the time we're practicing we're really doing activities in our comfort zone. This doesn't help us improve, because we can already do these activities easily. On the other hand, operating in the panic zone leaves us paralyzed as the activities are too difficult, and we don't know where to start. The only way to make progress is to operate in the learning zone, which includes those activities that are just out of reach.
Consider a chess tournament. As researchers in the journal Applied Cognitive Psychology write:
"It can be repeated a lot"
Repetition inside the comfort zone does not equal practice. Deliberate practice requires that you should be operating in the learning zone and you should be repeating the activity a lot with feedback. Researchers in the journal Psychological Review explain:
It's no coincidence that Ted Williams, baseball's greatest hitter, would literally practice hitting until his hands bled.
"Feedback on results is continuously available"
Practicing something without knowing whether you are getting better is pointless. Yet that is what most of us do everyday without thinking.
Feedback gets a little tricky when someone must subjectively interpret the results. While you don't need a coach, this can be an area they add value.
"It's highly demanding mentally"
Doing things we know how to do is fun and does not require a lot of effort. Deliberate practice, however, is not fun. Breaking down a task you wish to master into its constituent parts and then working on those areas systematically requires a lot of effort.
Still curious? Learn more about deliberate practice in Talent Is Overrated and this New Yorker article by Dr. Atul Gawande.
More from Farnam Street...

Continue reading for free
We hope you're enjoying The Week's refreshingly open-minded journalism.
Subscribed to The Week? Register your account with the same email as your subscription.