The West's helplessness in Syria
The U.S. should ignore calls from Congress and the media to take action against Bashar Al-Assad's bloody crackdown, because sadly, there's nothing we can do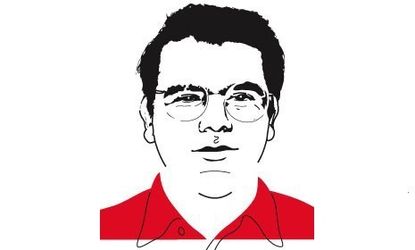 Sign up to our 10 Things You Need to Know Today newsletter
A free daily digest of the biggest news stories of the day - and the best features from our website
Thank you for signing up to TheWeek. You will receive a verification email shortly.
There was a problem. Please refresh the page and try again.
The world's response to the bloodshed in Syria, or rather, the lack of a coherent response so far, is a somber reminder of the limits of American and Western power, and the tenuous nature of international political consensus. More than 1,300 Syrian civilians have been killed in the President Bashar Al-Assad's escalating crackdown against political protesters, which began in mid-March and has proven to be a much bloodier, more ruthless campaign of repression against overwhelmingly peaceful dissidents than anything that prompted U.N. authorization for military action in Libya. Strategically important, connected to powerful patrons, and stronger militarily than Libya, Syria is all the things that Libya was not, and it presents the West and its regional neighbors with the problem of a regime whose crimes other governments cannot readily prevent or punish.
The slower, weaker international response to greater Syrian brutality is one consequence of the hasty overreaction in Libya. In the wake of perceived U.S. and NATO overreach in implementing the U.N. mandate in Libya, major powers that did not block sanctions or military action three months ago are reluctant even to chastise Syria with toothless resolutions of condemnation. The draft resolution sponsored by Britain and France says as little as possible to avoid provoking a Russian or Chinese veto, and even the sort of sanctions that were speedily imposed on Libya will receive no backing at the Security Council now.
There was a limited amount of international political capital for collective action in response to uprisings in North Africa, and leading Western governments opted to expend it in Libya, in the hopes that attacking Moammar Gadhafi would have a deterrent effect on other authoritarian rulers. Instead of being deterred, Assad seems to have interpreted the Libyan intervention as provocation to strike hard against internal opposition, while Western governments are preoccupied and their forces overstretched. Assad likely would have done this anyway, and there was never much possibility of deterring Assad by attacking Gadhafi, since it was clear from the beginning that there would be no NATO sequel in Syria.
Subscribe to The Week
Escape your echo chamber. Get the facts behind the news, plus analysis from multiple perspectives.
SUBSCRIBE & SAVE
Sign up for The Week's Free Newsletters
From our morning news briefing to a weekly Good News Newsletter, get the best of The Week delivered directly to your inbox.
From our morning news briefing to a weekly Good News Newsletter, get the best of The Week delivered directly to your inbox.
Westerners have repeatedly made the countries they have tried to help in the last decade worse off than when they found them.
As there is no chance of direct U.S. involvement in Syria, American hawks have instead rallied around an emotionally-satisfying, misguided demand to recall Robert Ford, the recently-appointed ambassador to Damascus. This demand stems from the mistaken belief that maintaining diplomatic relations with a state is a "reward" that endorses its actions, and that maintaining a diplomatic presence in Syria thus "rewards" Assad for his crackdown. At this point, there is no question of resuming the administration's previous engagement policy, but it would nonetheless be a serious mistake to recall the ambassador. The proper way to view Ford's continued presence there is as a way to keep the U.S. in a position to make contacts with Syrian dissidents and acquire information from inside the country. American options in Syria are already severely limited, and they would be even more so without an ambassador in Damascus.
Despite the obvious lack of practical options for the U.S. to influence events in Syria, there have still been the predictable calls to bring about regime change somehow. Critics of the administration's reaction to the Syrian crackdown in Congress and the media have relied on a very dubious argument. They argue that the fall of Assad serves both American values and interests: The Syrian people will be empowered, and a reliable ally of Iran and patron of Hezbollah will be overthrown. According to this view, it is therefore worth the risk of regional chaos, chaos that would engulf a number of U.S. allies surrounding Syria, for the chance to deprive Iran of its client. This view takes for granted optimal political changes that include the improbable separation of Syria from Iran, and it irresponsibly minimizes the possibility of sectarian violence.
Any long-repressed majority is likely to exact retribution against the ethnic or religious minority that has ruled over it, and we need only recall the consequences of the Iraq War to know that there does not have to be a tradition of popular sectarian violence for it to erupt amid the chaos of state collapse. When order breaks down and institutions fail in multiconfessional, multiethnic societies, people, regardless of culture or religion, fall back on the communal identities that provide them with meaning and security, and political life often takes on a sharply ethnic or sectarian cast. Authoritarian regimes certainly exploit the fear of this to maintain their hold on power, but they are able to do this because the potential of sectarian conflict is real. Attempting to hasten the collapse of the Assad regime may seem desirable to us in the short term, but it is the Syrian people who would be paying the price for that decision for decades.
As outside governments make their policy decisions on Syria in the months to come, they must bear in mind that Westerners have repeatedly made the countries they have tried to help in the last decade worse off than when they found them.
Continue reading for free
We hope you're enjoying The Week's refreshingly open-minded journalism.
Subscribed to The Week? Register your account with the same email as your subscription.
Sign up to our 10 Things You Need to Know Today newsletter
A free daily digest of the biggest news stories of the day - and the best features from our website
Daniel Larison has a Ph.D. in history and is a contributing editor at The American Conservative. He also writes on the blog Eunomia.