The folly of doubling down on electric cars
So-called green vehicles are expensive and tough to dispose of, and may actually increase America's dependence on foreign resources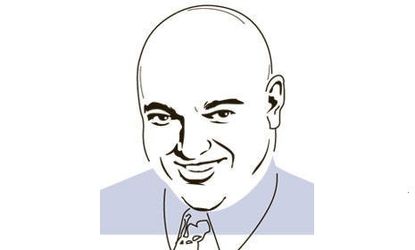 Sign up to our 10 Things You Need to Know Today newsletter
A free daily digest of the biggest news stories of the day - and the best features from our website
Thank you for signing up to TheWeek. You will receive a verification email shortly.
There was a problem. Please refresh the page and try again.
The government-sponsored shift to electric cars hasn't had the best possible launch. Despite federal subsidies for purchases, and government arguments for electric as the green option of the future, buyers have — to paraphrase Samuel Goldwyn — stayed away in droves. Chevy only sold 281 Volts in February, 601 in March, and 493 in April. For the year, Chevy has only sold 2,029 of its newest Volt model. The Nissan Leaf has fared even worse, selling only 1,044 for the same model year.
Those numbers may be artificially inflated as well. The National Legal and Policy Center reported last weekend that the "dismal" sales seem to include sales to the dealers themselves. The center's search on eBay produced a number of "used" Volts for sale with less than 100 miles on them. The inquiries took the center to dealerships that were selling the cars — minus the $7,500 federal subsidy, which the dealers themselves claimed as the original owners of the vehicles. One Chicago dealer offered a "used" Volt at the MSRP for a new vehicle, and advised the NLPC reporter posing as a buyer not to apply for the tax credit.
Nevertheless, the effort to go green through electric vehicles still goes, er, full steam ahead. And it's not only the political Left that's pushing electric these days. Gary Bauer, a longtime conservative Christian activist and president of American Values, has teamed up with former Marine Corps Commandant Gen. James Conway to push a transition to electric cars. The two have joined the Energy Security Leadership Council (ESLC), along with FedEx CEO Fred Smith and retired Gen. P.X. Kelly, to argue that our national security relies in part on ending dependence on foreign oil by moving to electric vehicles.
Subscribe to The Week
Escape your echo chamber. Get the facts behind the news, plus analysis from multiple perspectives.
SUBSCRIBE & SAVE
Sign up for The Week's Free Newsletters
From our morning news briefing to a weekly Good News Newsletter, get the best of The Week delivered directly to your inbox.
From our morning news briefing to a weekly Good News Newsletter, get the best of The Week delivered directly to your inbox.
It turns out that consumers seem to be smarter than the government when it comes to picking winners and losers in the automobile market.
But do electric vehicles make any sense from a financial, environmental, or national security perspective? At the very least, they do nothing to end our reliance on foreign resources, and at worst, they may well be more damaging than the internal-combustion vehicles we use now.
First, let's look at the financial aspect from a consumer point of view. Both the Nissan Leaf and Chevy Volt are subcompact vehicles without any extraordinary carrying capacity or high-end luxury appointments. Their price tags, however, put them beyond reach for most people normally buying in the subcompact class, at $32,000 and $40,000, respectively. That is why the federal government offers a $7,500 tax credit (which may soon become an instant rebate at point of sale) to subsidize the purchase of the vehicles. But all that does is spread the cost out to all taxpayers, and it still leaves the vehicles around twice as expensive at the point of sale as comparable vehicles.
If the vehicles had a long life span, they might still be a worthy investment. The batteries negate any such advantage. The life span of car batteries in electric vehicles will run as short as three years, possibly as long as eight years. At that point, consumers will have to buy replacements in order to keep the vehicle operational. For the Nissan Leaf, that will cost about $10,000, at least as predicted now. Car owners could rebuild their internal combustion engines four times over for that price.
Car owners facing that kind of bill will be more likely to buy a new car rather than spend that money on new batteries. Unfortunately for them, their existing electric cars will have almost no trade-in value, thanks to the battery problem. They'll have to dump their cars and buy another without any real asset trade to take the sting out of the price, unless they want to get a loan for the new batteries on the old car. Owners of these vehicles will almost certainly have to make payments on them for the entire life of the vehicle.
That brings us to the problem of disposal. Where do we plan to put all of the dead batteries that will necessarily have to be discarded? Some (but not all) components can be recycled, and those elements which must be disposed are not terribly eco-friendly, depending on the kind of batteries. Lithium ion seems to be the direction most car manufacturers are heading, which poses fewer disposal risks to the environment than other batteries — but still poses risks in mining and manufacturing, especially to groundwater.
Lithium also poses another blow to the argument for the electric car — its domestic availability. Eighty-five percent of the known reserves are in Bolivia, Chile, and China, and lithium is not the only element needed for large-scale production of car battery systems. Large-flake graphite is also needed, and China controls 80 percent of the market, along with other "rare earth" elements. Far from ending our dependence on foreign resources, we will merely exchange our dependence from the Middle East to China, which is not exactly an encouraging thought for our future.
Even if we did have these elements in abundance, we would need to mine and drill for them. Those are precisely the activities that environmentalists and short-sighted government policies have been blocking for decades in coal, oil, shale, and natural gas. Besides, "peak lithium" may arrive long before "peak oil," as the Argonne National Laboratory estimates that we only have enough lithium available to manufacture car batteries through 2050 — less than 40 years from now. A lithium "crunch" could occur by 2017 — which also hardly lends confidence to the reliability of the electric car as a long-term solution.
Besides, where will we get the energy to charge all of these electric vehicles? Transferring millions of vehicles to the power grid will require massive new sources of electricity. The only technologies available to provide that kind of increase are coal and nuclear power. President Obama promised to "necessarily bankrupt" new coal-operated electrical plants during his presidential campaign, and while he has backed nuclear power, environmentalists still oppose it.
It turns out that consumers seem to be smarter than the government when it comes to picking winners and losers in the automobile market. They know a bad deal when they see one.
Continue reading for free
We hope you're enjoying The Week's refreshingly open-minded journalism.
Subscribed to The Week? Register your account with the same email as your subscription.
Sign up to our 10 Things You Need to Know Today newsletter
A free daily digest of the biggest news stories of the day - and the best features from our website
Edward Morrissey has been writing about politics since 2003 in his blog, Captain's Quarters, and now writes for HotAir.com. His columns have appeared in the Washington Post, the New York Post, The New York Sun, the Washington Times, and other newspapers. Morrissey has a daily Internet talk show on politics and culture at Hot Air. Since 2004, Morrissey has had a weekend talk radio show in the Minneapolis/St. Paul area and often fills in as a guest on Salem Radio Network's nationally-syndicated shows. He lives in the Twin Cities area of Minnesota with his wife, son and daughter-in-law, and his two granddaughters. Morrissey's new book, GOING RED, will be published by Crown Forum on April 5, 2016.