The false case for attacking Iran
America's political class is consumed with the debate over whether to bomb Iran -- as if doing so were necessary, or even sensible.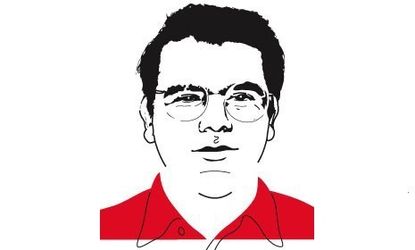 Even as America entered a new phase in our ill-begotten war in Iraq, American pundits were already debating the next "preemptive [sic] strike." Jeffrey Goldberg's article, "The Point of No Return," in The Atlantic magazine has generated an enormous amount of commentary and sparked an ongoing debate on The Atlantic's website about the desirability and efficacy of an Israeli strike on Iran. Marc Lynch distinguished himself by outlining how disastrous such strike would be, but none of the main contributors to the discussion pointed out just how outrageous the very idea is.
For the last several years, American politicians and pundits have been engaged in a prolonged public discussion over whether and how to best launch an unprovoked attack on Iran on the still-unproven assumption that it is in the process of developing nuclear weapons. Whether or not they support an attack, most speak and write about the issue as though the U.S. and Israel obviously have every right to start a war with Iran if they so desire. On the whole, the main questions Americans ask about attacking Iran are technical (can it be done?) and political (will it happen?), as if it were already taken for granted that it is the right thing to do. Clearly, our political/media class has not yet learned enough from the Iraq war debacle to correct one of its most glaring flaws -- the presumption and arrogance that the U.S. and its allies are free to take military action whenever we perceive potential threats.
Once again, we have the spectacle of the world's superpower and its allies considering starting a war against a vastly weaker opponent that may or may not be building a handful of weapons that the former have in abundance. Goldberg's article refers at one point to "counterproliferation by force" when there is no solid evidence that any proliferation of nuclear weapons is taking place at all. As it was in the year before the invasion of Iraq, we continue to treat the significantly weaker state as the irrational aggressor that must be stopped. Meanwhile, we calmly ponder how the U.S. or Israel will launch aerial sneak attacks.
Subscribe to The Week
Escape your echo chamber. Get the facts behind the news, plus analysis from multiple perspectives.
SUBSCRIBE & SAVE
Sign up for The Week's Free Newsletters
From our morning news briefing to a weekly Good News Newsletter, get the best of The Week delivered directly to your inbox.
From our morning news briefing to a weekly Good News Newsletter, get the best of The Week delivered directly to your inbox.
For the most part, objections to military action against Iran have focused on the adverse consequences of another war in the region. Attacking Iran would undoubtedly have ruinous results for all parties involved. American forces in Iraq, Afghanistan and the Gulf states would be exposed to Iranian retaliation, Israel would be subjected to intense Hezbollah rocket barrages, and U.S.-backed governments throughout the region would be undermined. The weak economic recovery would halt amid rising oil prices and uncertainty about the effects and duration of the conflict. Other major powers, all developing nations and our European allies would be united in condemning the attack, and the recent gains for America's reputation in the world would be lost overnight.
However, there is something more fundamental that needs to be said: Preventive war is nothing other than wanton aggression, and the governments that wage such wars are committing grave crimes.
What is worse is that, in the case of Iran, it would be aggression that does not even achieve its intended goal. If Iran is not pursuing nuclear weapons now, an aggressive war against Iran would give hard-liners the justification they need to start pursuing them. If Iran is actually pursuing them, an attack merely delays the inevitable while making rapprochement in the future virtually impossible.
We often hear about how Iranian possession of a nuclear weapon will be a "game-changer" in the region, forcing its rivals to build their own bombs; but this is simply another form of exaggerating the threat from Iran. North Korea successfully developed and tested crude nuclear devices years ago, but this has not led to a nuclear arms race in the region. A nuclear-armed Iran is not desirable, but it is manageable. It is certainly more preferable than the disaster that a war with Iran would unleash.

Continue reading for free
We hope you're enjoying The Week's refreshingly open-minded journalism.
Subscribed to The Week? Register your account with the same email as your subscription.