We're thinking about internet freedom in all the wrong ways
There is no public space on the internet. This needs to change.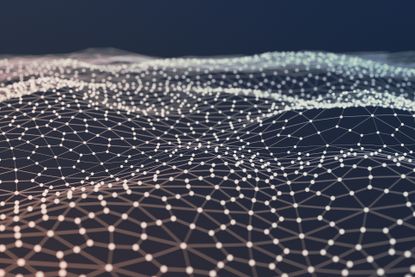 (Image credit: iStock)
Sign up to our 10 Things You Need to Know Today newsletter
A free daily digest of the biggest news stories of the day - and the best features from our website
Thank you for signing up to TheWeek. You will receive a verification email shortly.
There was a problem. Please refresh the page and try again.
To heavy users of the internet, talking about net neutrality — the concept that all traffic on the internet should be equal — is akin to discussing taxes with the very wealthy: There is an inherent self interest that immediately exercises debate. Every time the issue of net neutrality arises, web-savvy corners of the internet explode in a flurry of activity to defend internet freedom.
And so it was with the emergence of an upcoming Dec. 14 vote by the Federal Communications Commission to undo Obama-era net neutrality regulations. Reddit is full of posts about the subject and angry screeds against FCC chairman Ajit Pai. Prominent publications like The Verge, Slate, and The New York Times have all published numerous pieces expressing concern.
The net neutrality debate, however, has a problem: It discusses the social and cultural effects of the internet almost entirely in terms of the free market. In this narrow scope, it appears that only options for ensuring internet freedom are letting the market work, or limiting what large corporations can do. And in constraining the conversation to these terms of the companies who operate on the internet, we obscure the real threat to freedom in general: those companies themselves.
Subscribe to The Week
Escape your echo chamber. Get the facts behind the news, plus analysis from multiple perspectives.
SUBSCRIBE & SAVE
Sign up for The Week's Free Newsletters
From our morning news briefing to a weekly Good News Newsletter, get the best of The Week delivered directly to your inbox.
From our morning news briefing to a weekly Good News Newsletter, get the best of The Week delivered directly to your inbox.
Net neutrality is a convoluted issue, in part because in America, as in other countries, it is accomplished by almost jerry-rigging the idea into pre-existing legislation to regulate how internet service is delivered. In principle, net neutrality is meant to ensure two things: first, that no single company or entity should have an unfair advantage in the delivery of its content, so that innovation can still occur; and second, that specific types of content or apps or services cannot be suppressed or made more expensive by telecoms in the name of maintaining their own position.
After significant outcry about their initial plans, the Obama-era FCC decided to classify internet service providers (ISPs) as Title II common carriers. That classification asserts that any company that is akin to infrastructure and delivers things across the country has to do so in the public interest. In other words, this was a way of enforcing net neutrality using what was already on the books.
What is now being proposed, however, is a rollback of that provision, removing the classification, and instead making providers answerable to the Federal Trade Commission in that they will only have to honor promises to customers. That means that, in theory, any ISP could choose to prioritize various types of traffic over others, charge extra for certain types of content, or push their own services or content. What complicates things, however, is that on the one hand, any ISP that attempted to hamper a service like Netflix or Spotify would obviously anger its customers; there is a market-based reason for ISPs not to interfere too much in the delivery of content.
The debate has thus fallen along the usual lines of those who are in favor of or opposed to government regulation. But the terms of that debate are almost exclusively framed by the idea that the internet should only ever be a product of commercial companies — that is, that change online should emerge from business innovation, and that public activity should take place through the platforms these companies provide.
But the web is the only significant venue in which we believe this to be to true. Imagine if we planned cities but only ever had privately owned areas and streets, rather than a mix of public infrastructure and property. Similarly, picture a financial system that only ever operated through its own self-interest, rather than in relation to a central bank or a set of regulations.
The internet, despite being partly a product of government invention, is at once the most promising and significant arena in modern society, and the only one in which we have decided to cede it entirely to the logic of big companies.
Put another way: There is no public space on the internet. The net neutrality debate has a free-market problem. In only thinking in terms of what commercial enterprises can and cannot do, we limit ourselves to thinking of the web as a privately owned space.
But there are nascent forms of semi-public space online: community-owned or -funded sites like Wikipedia, or dozens of smaller sites that rely on their members to survive, and that may be threatened by a lack of net neutrality. But what would an innovative public space look like online? Maybe a transportable public identity, or taxpayer-funded communities. These ideas are in need of development — outside of a model of private business.
It is for this reason that the net neutrality debate constrains how we think about the role of the web in our lives. The internet, as a service provided by large ISPs, should in essence be a utility on which both the public and private entities can both develop. But because ISPs like Comcast and others are also companies that deliver content, they have a vested interest in making sure they at least have the capacity to change how things are delivered over their own pipes.
There is, however, another wrinkle. The fact that we have had net neutrality for some time is precisely what has allowed companies like Facebook, Twitter, Google, and others to become so successful or influential, as their ability to scale up unhindered allowed them to grow so fast. But now that they have become entrenched, they almost inadvertently control vast swaths of the online experience. And in thinking about internet freedom only in terms of what we do and do not allow companies to do ignores that both net neutrality and its opposite prioritize the interests of private companies, just in different ways, and for different companies.
If we honestly and truly want to discuss internet freedom, we need to talk about more than just the limits on enterprise. We need to consider what public space online might actually look like, and how it might be fostered. Freedom doesn't emerge just from limiting the self-interest of companies, but from balancing out the private with the public.
Continue reading for free
We hope you're enjoying The Week's refreshingly open-minded journalism.
Subscribed to The Week? Register your account with the same email as your subscription.
Sign up to our 10 Things You Need to Know Today newsletter
A free daily digest of the biggest news stories of the day - and the best features from our website
Navneet Alang is a technology and culture writer based out of Toronto. His work has appeared in The Atlantic, New Republic, Globe and Mail, and Hazlitt.