Where health-care costs shouldn't be cut
Here's one sector of the American health-care system that definitely deserves a boost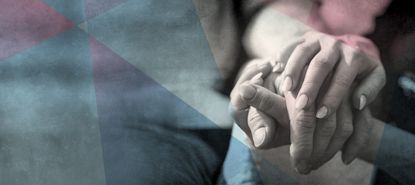 (Image credit: Illustrated | thodonal/iStock, Kseniya_Milner/iStock, jessicahyde/iStock)
Cost control is one of the most pressing problems in American health care. The U.S. spends twice as much GDP on health care as other advanced nations, due in large part to absurdly priced treatments and doctors who rake in way more than their peers abroad. But not all costs are the same.
There are also health-care workers who provide critical services to their fellow Americans but are paid a pittance. Their wages are costs to the system, too — but they don't need to come down. They need to go up.
Consider home health-care workers. These are the people who actually come into our homes to care for us when we're old, sick, or disabled. They have to administer medicine, clean sheets and bedpans, help with bathing, lift people into beds and wheelchairs, and maneuver heavy medical equipment. They work long hours and often have to travel between patients. They sometimes have to cope with people who are violent or who suffer from dementia. Their injury rate is higher than most other jobs. And they are paid around $10.50 an hour. A quarter of them live in poverty, and half must rely on government assistance in some form to make ends meet.
Subscribe to The Week
Escape your echo chamber. Get the facts behind the news, plus analysis from multiple perspectives.
SUBSCRIBE & SAVE
Sign up for The Week's Free Newsletters
From our morning news briefing to a weekly Good News Newsletter, get the best of The Week delivered directly to your inbox.
From our morning news briefing to a weekly Good News Newsletter, get the best of The Week delivered directly to your inbox.
Even if you're not a home health-care worker yourself, this is a problem. With the retirement of the baby boomers underway, home health-care work is one of the fastest-growing occupations in the country: The U.S. government estimates that 1.2 million more of these workers will be needed by 2026. Yet we're almost certain to fall well short of that goal, largely because of inadequate compensation.
How did this happen?
There are several reasons. But a big one is inadequate government spending.
Medicaid alone picks up half the nation's tab for long-term care. Other public programs like Medicare pick up another 20 percent. But the rates at which Medicaid reimburses providers are quite low. Medicare's rates are higher, but due to policy changes — including under ObamaCare — they'll be falling too.
From a bloodless economic perspective, of course, low reimbursement rates are part of how you deliver care more efficiently. The problem is automation or technology can't really replace home health-care workers, and increasing the patient-to-worker ratio leads to substandard care pretty quickly. Without economies of scale, the cost of each home care worker must be born by a single household or at best a small number of households. Add up $10.50 an hour over a whole year, and the bill comes to $21,000, which is a heavy burden even for many upper-class families to take on.
That doesn't leave many ways to meet the cost-cutting demands of government insurers, other than by holding down pay, which also comes with consequences, both for the workers themselves and the people who need care but can't find it due to the resulting shortages.
Of course, government spending isn't the only issue.
The reimbursements for home health care go to the private businesses who employ these workers. Medicare, for one, actually banned for-profit firms from participating until 1980. But today, while many of these employers are still nonprofit, many are for-profit. And their profit margins can be quite high — over 20 percent, in some cases.
One employer told PBS that if they started paying $15 or $16 an hour, they'd go bankrupt. That clearly shows the ceiling placed on wages by Medicaid and Medicare policy. Given the overwhelming need for these workers, and the intense and draining labor they do, even $15 or $16 an hour is much too low. But still: There's a big difference between $15 an hour and $10.50 an hour. Private businesses can probably afford to pay their workers more than they let on.
Fraud can also be an issue in the home health-care industry. Some business load up on extra charges, which Medicare or Medicaid then cover, even as they pay their workers a pittance. Yet the answer is not to cut payments for care, but to give the state and federal agencies more resources to police fraud.
None of this is an insurmountable problem.
There are plenty of very real inefficiencies and outrageous payouts in the American health-care system. Policymakers can and should use Medicare and Medicaid's enormous bargaining power to cut costs. But at the same time, policymakers need to send some of those savings to neglected parts of the system, like home health care.
Doing two things at once really shouldn't be too much to ask.

Continue reading for free
We hope you're enjoying The Week's refreshingly open-minded journalism.
Subscribed to The Week? Register your account with the same email as your subscription.