Hollywood must condemn gratuitous violence
Violent video games and movies contribute to violent behavior. It's time the entertainment world stopped pretending otherwise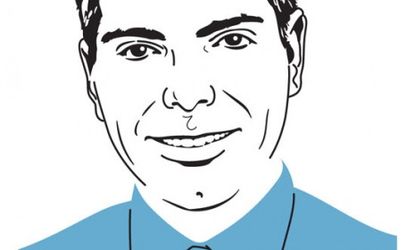 It's rare for the mainstream media to call out our violent and increasingly coarse entertainment industry, but that's exactly what happened Wednesday morning on MSNBC's Morning Joe. (Watch the video below.)
It started when Mika Brzezinski cited a 2001 study called "The Effects of Violent Video Games on Aggressive Behavior," which says that "exposure to violent video games increases physiological arousal as well as aggressive thoughts, emotions, actions, and decreases positive social behavior."
"These video games are frightening," Brzezinski averred, "because if a child is socially isolated and grows up into teenage years and even early adulthood, they're also sexually frustrated. And they're trying to figure themselves out alone. They sit in a room, and they watch these violent games and they basically simulate mass killings. It is… a form of release or arousal for them."
Subscribe to The Week
Escape your echo chamber. Get the facts behind the news, plus analysis from multiple perspectives.
SUBSCRIBE & SAVE
Sign up for The Week's Free Newsletters
From our morning news briefing to a weekly Good News Newsletter, get the best of The Week delivered directly to your inbox.
From our morning news briefing to a weekly Good News Newsletter, get the best of The Week delivered directly to your inbox.
Mika and I can probably agree there is an inverse relationship between consensual sex and mass shootings. Yes, getting laid more frequently would probably dramatically decrease the likelihood a young man might become a mass killer (though other social ills would increase).
Enter Panelist Donny Deutsch, who suggested it would be smarter politics to ignore our violent media culture and instead just "get the guns." Joe Scarborough fired back. "I don't want to let people like Quenton Tarantino off the hook," Scarborough harrumphed. "I don't want to let people like your friends at Activision off the hook — people that make billions of dollars selling mind-numbing violence."
Forget censorship, Scarborough seemed to be arguing: We must shame entertainment executives. As someone who opposes censorship, I concur.
"I think you need to bring people like Harvey Weinstein around the table," Scarborough continued, "and just say, 'this is no longer socially acceptable. It is no longer socially acceptable after Newtown for you to give Quenton Tarantino money to make movies that glorify slaughter, murder, rage, than it would be, Harvey, for you to give somebody millions of dollars to make a cheap porn movie.'"
Tarantino had the unlucky fortune of having his new film, Django Unchained, come out in the aftermath of Newtown. This may not be entirely fair. His movies tend to be an homage to other genres, such as spaghetti westerns. And while some movies display a disturbing realism, Tarantino's violence tends to be so violent as to almost be cartoonish. My guess is it is less likely that a mentally disturbed person would confuse Tarantino's films with reality. He may not be the worst offender here, but his timing was lousy.
But Scarborough has a point about shaming. Ultimately, changing the culture will require powerful leaders doing the right thing. But where are they? Scarborough deserves credit for championing this cause, but ultimately change will have to come from within the industry. Of course, some will say that video games and TV don't matter — that it's just fun entertainment — a fact that seems to at least contradict the studies cited by Brzezinski. It also seems to contradict anecdotal evidence. Advertisers wouldn't pay millions of dollars to run TV ads if they didn't work. TV and film are powerful mediums. They can persuade. They can sell soap, a worldview, even a lifestyle.
When a gunman dressed as the Joker shoots up a theater playing the latest Dark Knight
John Hinckley was inspired by Travis Bickle — the title character in the 1976 movie Taxi Driver. Hoping to impress Jodie Foster (who was featured in the movie), the deranged Hinckley shot Ronald Reagan in 1981. This is at least proof that violent movies can impact an already-deranged man. I wonder if Robert De Niro (who played Bickle) or Martin Scorsese (the director) or Foster ever thought about the consequences before filming the movie.
Sadly, it's unlikely that any sort of public outrage will help. In fact, it could backfire. For instance, when conservatives criticize Lena Dunham for the negative messages espoused in HBO's Girls, the show only gets more popular with urban liberals. The critiques of outsiders often embolden — the exact opposite of their desired outcome.
(Note: I'm always ambivalent about shows like Girls. The cultural critic in me believes the show's existence is probably a net negative for humanity. The writer in me admires Dunham's talent and moxie.)
Regardless, in all spheres of culture, there exists a dearth of leaders with the credibility and the courage to call people out. The conservative movement needs such leaders. The media needs such leaders. Our communities need such leaders.
As a culture, we have decided that a lot of things may be legal, but are still deserving of scorn. For example, being racist or sexist comes with consequences. We as a society have decided it's okay to shame someone for this behavior.
If you make money peddling violence, then you're making the world a less sublime place for me to live. I might have to live with that, but you shouldn't get a Golden Globe Award for it, either.

Continue reading for free
We hope you're enjoying The Week's refreshingly open-minded journalism.
Subscribed to The Week? Register your account with the same email as your subscription.