The amazing triumph of Windows 8
Eat your heart out, Apple: Windows 8 is a vision of computing that is not only thoroughly re-imagined, but in many ways superior to anything else out there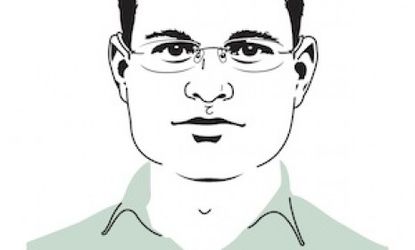 Sign up to our 10 Things You Need to Know Today newsletter
A free daily digest of the biggest news stories of the day - and the best features from our website
Thank you for signing up to TheWeek. You will receive a verification email shortly.
There was a problem. Please refresh the page and try again.
The myth that will not die is that in 1979, Steve Jobs went to Xerox PARC, snooped around, and stole the company's graphic user interface. In truth, the Macintosh project was well underway before Jobs' visit. The trip was arranged so that he might better understand exactly what Apple engineers were undertaking. As interface designer Jef Raskin once explained, "The Macintosh project was killed several times, and it was usually Jobs who was killing it, because he didn't understand it; I figured if he understood it, and could see something like it, before we were ready to show anything, that he would be more sympathetic." Raskin's gambit worked. Apple traded company stock in exchange for licenses to Xerox technology.
Microsoft's quest for a graphic user interface was a bit more aggressive. Bill Gates is said to have asked his engineers to create something "just like a Mac." He licensed technology from Xerox, but also plucked ideas liberally from Apple's design. The result was something called Windows. Right away, Apple wasn't happy about it and hinted at a lawsuit to thwart the blatant theft of its intellectual property. When Gates responded by threatening to abandon the Macintosh platform altogether, Apple relented. As John Scully, former CEO of Apple, explained, "While who was right was legally debatable, we couldn't afford to sue the only company developing successful software for Macintosh at a still turbulent time." In exchange for a commitment of office software for the Mac, Apple licensed its "visual displays" to Microsoft, retroactively making Windows 1.0 legal. At any rate, there was no harm at the time — Windows 1.0 was an aesthetic abomination running on comparatively primitive hardware. Things changed with Windows 2.0, however; PC horsepower was increasing, and Windows was accordingly closing the gap. The companies ended up in court, and Apple lost.
Microsoft is the new Apple. Or rather, Microsoft is the company it would have been if it didn't rip off Apple in 1984.
Subscribe to The Week
Escape your echo chamber. Get the facts behind the news, plus analysis from multiple perspectives.
SUBSCRIBE & SAVE
Sign up for The Week's Free Newsletters
From our morning news briefing to a weekly Good News Newsletter, get the best of The Week delivered directly to your inbox.
From our morning news briefing to a weekly Good News Newsletter, get the best of The Week delivered directly to your inbox.
The story is worth remembering because we're still living with the consequences. Instead of getting two distinct and competing visions for human interaction with hardware, we got two weirdly parallel but dissimilar platforms with a single point of origin. Stretching windows, double-clicking icons, pulling down menus, changing wallpaper, minimizing applications — for nearly 30 years, we've had two dialects of the same language.
With Windows 8, which comes out Friday, that is no longer the case. Microsoft is the new Apple. Or rather, Microsoft is the company it would have been if it didn't rip off Apple in 1984.
Apple's genius has always been in creating paradigms so compelling that it seems impossible to do things any other way. The recent Samsung lawsuit was painful to watch if only because of Samsung's twin defenses: "Of course we weren't influenced by Apple," which is laughable, and "Well, how else were we supposed to do it?" which is sad. Ironically, it is at last Microsoft that has finally demonstrated how else to do it. Windows 8 is a vision of computing that is not only thoroughly re-imagined, but in many ways superior to anything else out there. Some have called Windows 8 the most radical redesign of an operating system since Windows 95. They're wrong. It's the most radical redesign of an operating system since System 1.
The first signs of Microsoft's new direction came in last year's grossly unappreciated mobile software, Windows Phone 7, which is a tragic name but a thrilling concept. The snappy tile-based interface breathes and fidgets like a lightweight fighter looking for an opening; it does everything but lick blood from its lower lip. It's vivid and gorgeous and different, and the effect is mesmerizing — the user is enticed into tinkering with the system because at every turn, it feels like there's something else to discover. (My first exposure to the interface was in an iPhone app called Microsoft Tag, which is used for scanning QR codes.)
Windows 8 is a bit more relaxed than its mobile counterpart. The sliding, swinging tiles are ever-present, but the "active desktop" feels like it's taken a Xanax. The result is something a bit more solid — perhaps "slabs" are a better comparison than "tiles." They move with force and gravity and purpose. More notable is Microsoft's serious go at a typography-centric aesthetic. Tahoma and MS Sans Serif beneath detailed illustrations are dead — enter stark iconography and the age of Segoe. It is a spare, familiar typeface that is certainly generic, but also a more satisfying experience than anything Microsoft has ever attempted. Used against open space and fixed atop striking rectangles, the whole thing feels like some third party's reeling, thundering rebuttal to the entire argument for Windows and its garish textures and simulated glass.
Microsoft's embrace of a new anti-skeuomorphic design philosophy has proliferated across its ecosystem, from phones to Xbox 360s, and most notably on its Bing websites. (Indeed, Microsoft's stab at the search market is no less important to the company's emerging new identity than Windows 8 is. After the humiliations of MSN Search and Live Search, Microsoft has finally created something that's really good. Bing's search results are plenty and relevant, and its algorithms avoid the frustrating SEO morass that now defines Google.) Unlike Facebook's Timeline, which is an affront to the human eyeball, and Google's hideous, triple-spaced, randomly boldfaced, gray-on-white cemetery theme (which is every bit as beautiful as you'd expect a roomful of computer scientists to come up with), there seems to be genuine consideration behind the new Microsoft design. Its audacious simplicity lends itself to seamless transitions between the desktop and the web. On Windows 8, the internet is everywhere, all at once. Sam Moreau, director of design and research for Microsoft, recently compared the web browser to a "little straw" through which we see the internet. "We didn't think that should be the case," he said. "The whole PC should be about that. Part of what the Start screen is really about is making all this activity — these people that you care about, and all this information — sort of explode so you're immersed in it."
Of course the aesthetic of the Microsoft ecosystem will continue to change over time, but its new foundation feels built to last and well poised for evolution. Compare this with Facebook, for example — does anyone really think the Timeline will be around in any form 12 months from now? Three months? Such lurching changes by the social network aren't a sign of nimbleness; they're a sign of laziness.
Windows 8 is not perfect. It's still married to cheap, inflated plastic notebooks and hulking, doleful mid-towers. Inexplicably, shovelware is still an issue; it's as though Gateway and Acer can't stand it when their computers demonstrate performance. On my own system, Evernote, one of the first programs I downloaded to test, had installation problems. To correct the issue, I had to delete it and re-install it from the app store, which is itself a sorry tumbleweed short of full ghost town status. The more pressing disappointment of Windows 8 comes when legacy applications call up the old Windows desktop. At those moments — when the ancient, translucent, poor-man's OS X Dock appears — the spell is broken. The fundamentally correct design decisions by Microsoft are undermined, and it feels like they just couldn't figure out how to do it, and gave up. This is doubly jarring because the two interface philosophies are so incompatible, and require a kind of cognitive reorientation. If Windows 10 still has a pictures-on-wallpaper desktop for developers to fall back on, Microsoft will have failed in its endeavors.
But for whatever reason, I'm optimistic about the company's direction. Though I'm typing this on a Mac (and have no interest in changing platforms), I want to see Apple challenged. On its own turf, that's simply not going to happen. Android will always feel like iPhone with an extra chromosome because Google is an astonishingly unimaginative company. (The one time it really threw caution to the wind, the result was Google Wave, "the car built for Homer.") Likewise, it's impossible to switch from a Mac to Windows 7 and not experience a profound malaise, as though all of the ingredients are there, but instead of a cake, you get a nerve toxin. With Windows 8, Microsoft has at last given up on replicating the Macintosh experience, and is instead defining a new way of interacting with computers. Whether or not the design philosophy prevails, it will force Apple to re-evaluate fundamental assumptions. Apple's desktop will challenge Microsoft's tiles in kind. There is no honest middle ground, and changes to both systems will come quickly.
Continue reading for free
We hope you're enjoying The Week's refreshingly open-minded journalism.
Subscribed to The Week? Register your account with the same email as your subscription.
Sign up to our 10 Things You Need to Know Today newsletter
A free daily digest of the biggest news stories of the day - and the best features from our website
David W. Brown is coauthor of Deep State (John Wiley & Sons, 2013) and The Command (Wiley, 2012). He is a regular contributor to TheWeek.com, Vox, The Atlantic, and mental_floss. He can be found online here.