8 mystery and suspense books to read this summer
Embrace your inner Sherlock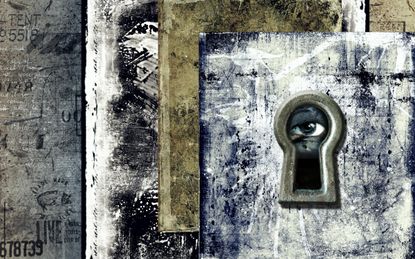 (Image credit: Zoonar GmbH / Alamy Stock Photo)
The Mysterious Bookshop in New York City is dedicated to all things, well, mysterious — and it prides itself on its recommendations. The shop deals in sub-genres from thrillers and espionage tales to noir, true crime, and traditional mysteries, and its staff sports an impressive knowledge of authors from around the world. Who better, then, to go to for mystery and suspense suggestions for summer? Manager Ian Kern shared the following recommendations, curated by him and his staff, along with thoughts on what makes each worth diving into. Six are available now, with two coming out before the end of the month.
1. Underground Airlines by Ben Winters
At a time when many literary fiction authors are writing about race in America, Edgar Award winner Ben Winters has distinguished himself by addressing those same issues through the lens of a thriller, says Kern. The result is "timely, smart, and well-done." This speculative book is set in the modern-day United States, albeit in a world where the Civil War didn't happen and four states still practice slavery. Victor, a bounty hunter for the U.S. Marshals and himself a former slave, is tracking a runaway known as Jackdaw. But Jackdaw is no ordinary escapee, and as the plot progresses Victor uncovers secrets that the government wants to protect at any cost; he also learns more about his own past, memories of which he's long suppressed.
Subscribe to The Week
Escape your echo chamber. Get the facts behind the news, plus analysis from multiple perspectives.
SUBSCRIBE & SAVE
Sign up for The Week's Free Newsletters
From our morning news briefing to a weekly Good News Newsletter, get the best of The Week delivered directly to your inbox.
From our morning news briefing to a weekly Good News Newsletter, get the best of The Week delivered directly to your inbox.
2. Enchanted Islands by Allison Amend
Allison Amend's latest is "not your traditional espionage novel," says Kern — but that's what's so refreshing about it. The main character is Frances, the daughter of Jewish immigrant parents living in Minnesota in the early 1900s, and the book's first half follows her personal history, and especially her closest friendship, starting from around age 11. The spying enters the picture years later when Frances marries a Naval officer as a cover for an intelligence operation in the Galapagos Islands just prior to World War II. The marriage itself also has plenty of secrets. "Amend's writing is a joy," says Kern. "There's something fun about reading an easily flowing story that has all kinds of exotic locales — and yes, there's spying on Germans — but you're not worried about people getting murdered, or death and destruction and mayhem. It's much more cerebral and coming-of-age."
3. Smaller and Smaller Circles by F. H. Batacan
Be warned, the debut work by Filipino writer F. H. Batacan is "a bit on the darker side," says Kern. Its protagonists are two Jesuit priests, one a forensic anthropologist and the other a psychologist, who've been asked to help investigate the deaths of six boys, found mutilated in a Quezon City dump where kids often scavenge for food for their families. The book is at once a serial killer mystery, a study of state and church corruption, and an exploration of political indifference to poverty. "I think there are few better ways to get interested in a region than international mystery fiction," says Kern, "because you learn about the places you're reading about, but also have that plot and character base to keep driving you forward."
4. Smoke by Dan Vyleta
Smoke may defy easy categorization — Kern describes it as Dickensian speculative fiction — but what it delivers without question is inventiveness. In this Victorian world, smoke emanates from people's bodies when they think bad thoughts, or lie or commit other sins. Smokiness also creates a class divide: The upper class lives in the countryside, clean and soot-free; the lower lives amidst clouds of their own making in London. Against this backdrop, Thomas and Charlie — best friends from an elite boarding school that aims to strengthen students' moral fiber — are stunned when Thomas' aunt suggests much of what they've been taught about smoke is a lie. Joined by her daughter, Livia, the two friends set about to learn the truth. Vyleta has an ability "to turn what could have been a gimmick into an interesting, broader topic," says Kern.
5. Redemption Road by John Hart
Two-time Edgar Award winner John Hart belongs in the upper echelon of contemporary mystery novelists, says Kern, and reviewers have compared his writing to the likes of authors Scott Turow, Cormac McCarthy, and Pat Conroy. Here he returns with his first novel in five years. The story is built around three characters: North Carolina police detective Elizabeth Black, who faces criminal charges after killing two men who were sexually abusing an 18-year-old girl in an abandoned house; Adrian Wall, who is paroled after 13 years in jail for murder — a crime that Black, who once idolized him, thinks he didn't commit; and the deceased woman's son, Gideon, who is seeking revenge. The complications, tensions, and subplots build from there.
6. Without the Moon by Cathi Unsworth
Cathi Unsworth is a British crime writer who's not as well known in the U.S., says Mysterious Bookshop employee Steve Viola — but she should be. And Without the Moon, published in the U.K. last year and newly released here, is a terrific place to start. This noir book is based on a series of true crimes, including four murders perpetrated by the so-called Blackout Ripper, that took place during the 1942 Blitz and blackouts in London. With this material for a foundation, Unsworth puts her fictional Detective Chief Inspector Edward Greenaway of Scotland Yard in charge of the investigations, which grow to include a fifth murder by a copycat killer (also drawn from real life). Throughout, Greenaway must navigate the bombed city's nighttime underworld of criminals and other unsavories. "Her sense of period really captures London during the war, and the characters are interesting," says Viola. "It's a wonderful read."
7. Cousin Joseph by Jules Feiffer (July 26)
This hard-boiled graphic novel from famed cartoonist Jules Feiffer is a prequel to his 2014 Kill My Mother. The story, set in 1931, follows detective Sam Hannigan, who as part of the Bay City 'Red Squad' is charged with breaking up local labor unions. Hannigan also secretly works for Cousin Joseph, a mysterious bigwig with an agenda: he wants Hollywood making movies that feature an idyllic America built on wholesome small-town values, and he sways producers to his vision through a combination of payoffs and intimidation. It isn't long before Sam is in over his head on all fronts. Befitting the noir tradition, "the tone of the cartoons is very gritty, but [Feiffer's] line drawing and color choice is muted — it all works well together," says Kern.
8. You Will Know Me by Megan Abbott (July 26)
Edgar Award winner Megan Abbott's latest focuses on 16-year-old Olympic gymnastics hopeful Devon Knox and the community that surrounds her — including her fellow gymnasts, her coach, and her devoted parents, Eric and Katie. When a hit-and-run death unsettles that community, Katie is determined to protect her daughter from the fallout and make sure that her chances for success are unharmed. But even as Katie tries to hold things together, she begins obsessing over the crime and who might have been behind the wheel, eventually questioning what she thought she knew about her family. Themes of ambition, pressure, and parental sacrifice all come into play. The book, says Kern, is an equally good pick for suspense lovers and fans of literary fiction.

Continue reading for free
We hope you're enjoying The Week's refreshingly open-minded journalism.
Subscribed to The Week? Register your account with the same email as your subscription.