The subtle xenophobia of asking 'Where are you from?'
People of color should not be subjected to even cordial, informal screenings for simply existing in America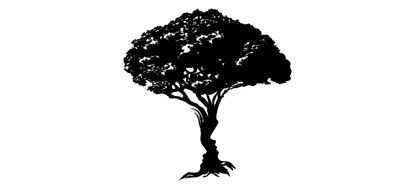 (Image credit: iStock)
On a recent walk through a local park, I came upon a fisherman. The way he gripped the pole, the way his hands quaked, I could tell he'd caught something sizable. A young boy abandoned the monkey bars on a nearby playground and approached the edge of the pond to get a closer look. A grandfather wandered over with his three grandchildren, and a middle aged white man wearing red shorts rose from a picnic bench to join our small group of spectators.
The fisherman struggled to reel in the fish. I wondered out loud whether it was caught on something.
The man in the red shorts turned toward me and looked me right in the eye.
Subscribe to The Week
Escape your echo chamber. Get the facts behind the news, plus analysis from multiple perspectives.
SUBSCRIBE & SAVE
Sign up for The Week's Free Newsletters
From our morning news briefing to a weekly Good News Newsletter, get the best of The Week delivered directly to your inbox.
From our morning news briefing to a weekly Good News Newsletter, get the best of The Week delivered directly to your inbox.
"Where are you from?" he asked.
Like every brown person in the U.S., I've been asked this question hundreds if not thousands of times. I don't mind answering it if it comes up organically in conversations with people I share a community with, like work colleagues or parents with kids at the same school. I don't even mind answering it for complete strangers, as long as we're in the midst of a bona fide conversation.
But the vast majority of the time, the white Americans (and it's almost always white Americans) who ask me this question don't even bother with small talk. There are no opening observations about the nice weather we're having, musings about the traffic, complaints about the high school football team's dismal record — just blatant where are you froms while I'm checking out at the grocery store, standing in an elevator, perusing the shelves at the local library. Just as women routinely put up with unsolicited comments about their bodies from strangers, brown people frequently endure overt inquiries about their racial, cultural, and ethnic identities.
I was born in Michigan, and my distaste for this question typically manifests in a proud declaration of my suburban Detroit birth. But this answer almost always prompts a second, almost identical follow-up question.
"But where are you really from?"
This particular afternoon at the pond, I wasn't in the mood for the inevitable back-and-forth. Besides, the man in red shorts seemed friendly enough. "My father is from India," I say. "My mother is half Puerto Rican and half Austrian." Before I was able to reveal that I was born in the U.S., the man jumped in.
"Well, you're welcome here. We welcome everyone here who works hard and pays their taxes."
Sigh. He'd just welcomed me to the only country I've ever known.
On the surface, "Where are you from?" seems like an innocent query rooted in curiosity. In reality, it serves as a linguistic colonization grounded in the myth that whiteness not only conveys American citizenship, it grants white Americans the right to interrogate people of color (particularly brown-skinned people of color) about their ancestry and heritage. Brown people are assumed to be foreign, no matter how deep their roots burrow into American soil.
It's natural to take a genuine interest in a person's background or family history. But if it's rude to ask someone about their age or sexual orientation seconds upon coming into contact with them for the first time, it's certainly inappropriate and insulting to ask someone to explain how their brown body made its way to America.
In that moment at the pond, I prepared to give my typical response: I was born in Michigan. I am just as American as you. I wanted to make sure this man knew that his whiteness did not give him any more claim to this land than it gives me.
But this time, it felt wrong.
In a nation where the toxic mantra Make America Great Again reigns supreme, where white supremacy is displayed openly and arrogantly, where undocumented people of color are incarcerated in detention centers and deported at an alarming rate, where DACA is in great jeopardy, any proud declaration of American birth or naturalization can serve as a tool for xenophobia. It shifts suspicion from those of us with state-issued birth certificates and legal residency papers to those without. It sustains the insidious binary of the "good" immigrant versus the "bad" immigrant and privileges political boundaries over humanity.
An abrupt where are you from, even if seemingly innocuous and well-intentioned, is laced with a sense of entitlement. People of color are not here by the grace of white America. Whether documented or undocumented, we should not be subjected to even cordial, informal screenings for simply existing.
So, instead of responding, I turned away from the man in red shorts and began my walk back home.
Since then, I've quit taking the bait. I refuse to answer questions about where I am from. Depending on the situation, I change the subject or volley the question right back without disclosing any information about myself. Recently, while making my way across a parking lot, I simply ignored the question and kept walking. My citizenship, a privilege I have always been grateful for, will not be used as a wedge or a weapon against undocumented people of color. I no longer care whether this makes me seem rude or unkind or cold. At least I won't be complicit in the subtle ways that xenophobia makes its way into everyday conversations, in a country increasingly hostile to undocumented people of color.

Continue reading for free
We hope you're enjoying The Week's refreshingly open-minded journalism.
Subscribed to The Week? Register your account with the same email as your subscription.