The female burden of neurodiversity
Society is failing women with neurodevelopmental disorders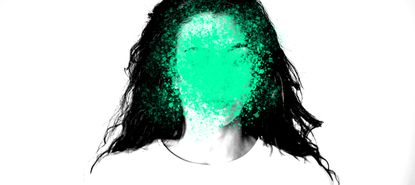 (Image credit: Illustrated | sam thomas/iStock)
A year ago, shortly before my 32nd birthday, I walked into a neuropsychologist's office. I had an appointment, a pre-filled-out questionnaire, and a check to pay for a cognitive assessment. And I had a hunch — one that, up until that point, I'd admitted to very few people.
I first suspected I might have ADHD after reading a 2013 article in The Atlantic headlined "ADHD is different for women." The piece laid out a form of the disorder that I'd never heard of before, characterized not by hyperactivity, but by inattention. I felt the hairs on my arms prickle as I read the author's description of herself: "disorganized, scattered, forgetful, and introverted." Like her, I was tornado-level messy, dreamy and distractible, constantly misplacing things and losing track of time. And, like her, I had long considered all of these things to be embarrassments — a failure to live up to the expectations laid out for me.
It took me another five years to pursue a formal diagnosis. But when I did, my hunch was finally confirmed: I have inattentive-type ADHD, the same kind described in the Atlantic article, and the type most commonly diagnosed among girls and women.
Subscribe to The Week
Escape your echo chamber. Get the facts behind the news, plus analysis from multiple perspectives.
SUBSCRIBE & SAVE
Sign up for The Week's Free Newsletters
From our morning news briefing to a weekly Good News Newsletter, get the best of The Week delivered directly to your inbox.
From our morning news briefing to a weekly Good News Newsletter, get the best of The Week delivered directly to your inbox.
When I tell people I was diagnosed with ADHD as an adult, the conversation usually focuses on how long it took for me to get a diagnosis, and all the signs that were missed along the way. But when we talk about neurodiversity and gender, that's only one part of the story. We also need to talk about gendered expectations of behavior — whose responsibility it is to manage whose symptoms, and who gets a pass on dealing with the tough stuff.
In recent years, there's been increased public attention on how ADHD manifests — and is diagnosed — based on gender. Though it's not an absolute distinction, boys with ADHD are often hyperactive and impulsive, so they get noticed; girls like me tend to be spacey and preoccupied, so we get overlooked. (The very presence of the "H" in the now-standard acronym is a tip-off to the institutional biases at play.)
Growing up, my gender and my symptoms kept me off of everyone's radar. I learned that managing my lapses in attention, memory, and organization was my responsibility alone. If I missed a spot while cleaning because my brain was focused elsewhere, "I didn't see it" was an explanation but not an excuse. Same with "I didn't hear you" if I spaced out in the middle of a conversation, or "I forgot" if something important slipped my mind, or "I lost track of time" if I showed up late, or "I can't find it" if an item disappeared into the morass of my room.
Even as I ran headfirst into wall after cognitive wall, first in school and then at work, I never assumed the fault lay with anyone but myself. I internalized the idea that if I wasn't doing something "right" — which usually meant promptly, neatly, and with a minimum of fuss — it was because I wasn't trying hard enough. Over time, I learned to mask my struggles in short sprints: talking my way out of pickles that my inattention got me into, joking and deferring and flattering and apologizing.
Perhaps it's not surprising that it took until my 30s — when I began questioning much of what I'd absorbed about being a woman — for me to take my ADHD hunch seriously. When I talk to non-cis male friends about their experiences with ADHD and its cousins, including Autism Spectrum Disorder (ASD), I hear similar stories. Being perceived as "messy" or "oblivious" or "anti-social" feels like a failure to live up to the dictates of femininity, or a reinforcement of undesirable stereotypes around masculinity, in ways that sit very poorly with how people actually experience their own genders. Friends told me how they've internalized pressure to be smaller, to defer to others, to hide their struggles, to go it alone. Multiple people described to me how, after undergoing a gender transition, they found themselves newly open to the possibility that they might be different from the societal norm in other ways, and ended up pursuing an ADHD diagnosis as a result.
And what about cisgender men with these conditions, who also struggle with the demands of a world explicitly not built for their brains? This is where it gets sticky. On the one hand, the misinformation and stigma around neurodiversity affect people of all genders. My own journey was spurred by seeing a cis man I knew receive an ADHD diagnosis in middle age.
But we cannot deny that men and women experience neurodiversity in very different ways, in large part because of how society molds us. Where women are taught to internalize, men are taught to externalize. And the patriarchy often gives cisgender men a pass on feminized tasks, like maintaining households or relationships. These tasks require a high level of executive function and emotional regulation, which those of us with conditions like ADHD find exceptionally challenging. Throughout my social sphere, I see neurodiverse men who have outsourced the management of their households, their emotional landscapes, and even their medical care to the women in their lives. For neurotypical women, this becomes an additional burden on top of their already-disproportionate share ofthe mental load. For neurodiverse women, it means deprioritizing their own cognitive needs in favor of those of their loved ones.
This isn't just about housework, either. In a rape culture, where the responsibility of managing male sexual behavior falls to women, men who fail to pick up on social cues or resist impulsive behaviors are all too often let off the hook for any resulting harm. I have witnessed far too many instances of a woman expressing discomfort at a man pushing a boundary, only to be told, "What if he has [insert diagnosis here]? Maybe he can't help it!" Meanwhile, women who struggle with the exact same nuances of the social contract are simply expected to get over ourselves.
All of this is about patterns and trends — currents in the water. There are neurodiverse men who more than hold up their end of the bargain, and neurodiverse people in general who don't conform to gendered stereotypes. But when we discuss who gets overlooked and why, it is crucial that we think about what happens outside of the doctor's office. We need to talk, honestly and unflinchingly, about what it means to take on the lifelong work of wrangling a brain that doesn't work the way society insists it should.
For me, an ADHD diagnosis was just the beginning. I'm still learning to manage my unruly brain, and will be doing so for the rest of my life. And I'm paying close attention to who's joining me in that work, and who's sitting on the sidelines.
Want more essential commentary and analysis like this delivered straight to your inbox? Sign up for The Week's "Today's best articles" newsletter here.

Continue reading for free
We hope you're enjoying The Week's refreshingly open-minded journalism.
Subscribed to The Week? Register your account with the same email as your subscription.