MKUltra: Inside the CIA's Cold War mind control experiments
Thousands of Americans were unknowing test subjects for psychological warfare research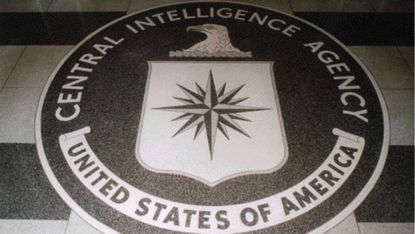 Forty years ago, a Freedom of Information request revealed the terrifying scope of Project MKUltra, a CIA programme which used human subjects to experiment with mind control for more than ten years.
Although the majority of documentation relating to the project had been destroyed by 1977, enough remained that - along with witness testimony - two congressional investigations were able to build an eye-opening picture of the programme.
Over eleven years, thousands of Americans were subjects of unethical and often illegal experiments to test mind control techniques, from subliminal messaging to sensory deprivation to the use of hallucinogenic drugs.
Subscribe to The Week
Escape your echo chamber. Get the facts behind the news, plus analysis from multiple perspectives.
SUBSCRIBE & SAVE
Sign up for The Week's Free Newsletters
From our morning news briefing to a weekly Good News Newsletter, get the best of The Week delivered directly to your inbox.
From our morning news briefing to a weekly Good News Newsletter, get the best of The Week delivered directly to your inbox.
What was it for?
Project MKUltra, launched at the height of the Cold War, was intended to give the US the edge over the Soviet Union in psychological warfare - by any means necessary.
In 1977, CIA director Stansfield Turner testified that MKUltra was set up to investigate "the use of biological and chemical materials in altering human behavior".
This included experiments designed to "render the induction of hypnosis easier", "enhance the ability of individuals to withstand privation, torture and coercion" and "produce amnesia, shock and confusion", says Smithsonian Magazine.
The mass destruction of documents relating to MKUltra means that we may never know the full extent of the project, making it a rich source of conspiracy theories and speculation.
Who were the test subjects?
According to the hearing report, 86 institutions - including universities, mental hospitals and prisons - participated in CIA-sponsored experiments on human subjects.
Vulnerable people were among the unwitting subjects of the top-secret experiments, many of them conducted by doctors, scientists and academics secretly under contract to the intelligence agency.
Chemical tests were even conducted on terminal cancer patients, "presumably because the experiments were anticipated to have long-lasting detrimental, if not lethal, effects," says Gizmodo.
Ethical standards and medical safeguarding were often non-existent. One of MKUltra's subprojects was to "observe the behaviour of unwitting persons being questioned after having been given a drug", according to the 1977 congressional hearing.
One such unwitting test subject, military scientist Dr Frank Olson, fell to his death from a New York hotel window nine days after CIA agents spiked his drink with LSD, provoking a nervous breakdown.
Among the most high profile suspected victims was Ted Kaczynski, who would become infamous as the Unabomber.
In his second year as a student at Harvard University, 17-year-old maths prodigy Kaczynski volunteered for a psychological study run by Dr Henry Murray, a Harvard professor who was secretly employed by the CIA.
For three years, the volunteers were subjected to aggressive, traumatising sessions in which their most cherished beliefs were torn apart, as part of research into emotional responses to extreme stress under interrogation.
Following the experiment, Kaczynski became increasingly withdrawn and eventually dropped out of society altogether. From a remote backwoods cabin in Montana, he developed a nihilistic, anti-capitalist, anti-technology political philosophy.
Eventually, he would turn to violence to further his agenda, justifying his deadly letter bomb campaign in a rambling manifesto which, according to expert witnesses for the defence at his murder trial, showed the influences of the traumatic Harvard experiment.
The mass destruction of records means that we may never know for sure whether or not the Murray experiment was an official part of MKUltra, Kaczynski's brother, David, wrote in 2010.
Either way, Kaczynski was one of thousands of victims of "a scientific culture that failed to learn and recoil from the grotesquely unethical conduct of Nazi scientists who treated human subjects with no more empathy than they would have treated an inanimate object".

Continue reading for free
We hope you're enjoying The Week's refreshingly open-minded journalism.
Subscribed to The Week? Register your account with the same email as your subscription.