Elizabeth Wurtzel joins the Generation X trend of bashing millennials
Move over Joel Stein, a far less coherent critique of those pesky youngsters has arrived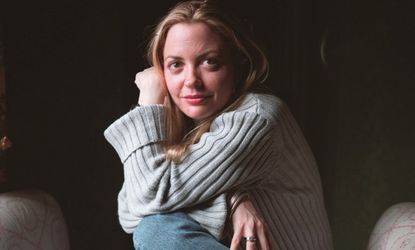 (Image credit: (Neville Elder/Sygma/Corbis))
Elizabeth Wurtzel has joined Joel Stein in a Generation X ritual that even surpasses over-praising Reality Bites: Bashing millennials. The author of 1995's Prozac Nation has taken to the internet (which she attacks while simultaneously deeming it the appropriate forum for her garbled vitriol) to explain why millennials are the "lamest generation" in an essay for The Daily Beast.
Essentially, Wurtzel argues that people born after 1985 are cultural drone bees because we haven't produced the equivalent of The White Album or Led Zeppelin II. Or because Jay-Z, presumably the only living example of great rap music, is in his forties. Or something.
She claims that 21-year-olds "are here to rock the planet senseless," but cannot for the life of her think of a single musician, actor, or performer of any sort under the age of 40 who fits that bill. Well, okay, she gives credit to Lena Dunham, but says it's "just too crazy" that she is "the only twentysomething success story."
Subscribe to The Week
Escape your echo chamber. Get the facts behind the news, plus analysis from multiple perspectives.
SUBSCRIBE & SAVE
Sign up for The Week's Free Newsletters
From our morning news briefing to a weekly Good News Newsletter, get the best of The Week delivered directly to your inbox.
From our morning news briefing to a weekly Good News Newsletter, get the best of The Week delivered directly to your inbox.
Wurtzel's total and willful obliviousness to millennials in all areas of the arts may come off as ballsy, but it completely wrecks her argument. Noreen Malone at The New Republic fills in just some of the many, many blanks:
And it's hard to take seriously an essay on millennials that can only "name cross-generational successes and the twentysomething art that has connected with older audiences, that has made it past older gatekeepers," writes Malone. What Wurtzel fails to conceive is that "there is still a youth culture, even if it's one she doesn't like."
Furthermore, unlike Stein, who at least formed arguments and engaged in some decently thoughtful discussion with (albeit weak) examples, Wurtzel's critique is hazy. For example, she writes:
Are readers supposed to presume that technical and digital innovations aren't, in her mind, worthy endeavors? Was the cue her antiquated reference to "khaki pants and polo shirts"?
And then she goes off on a wildly tangential direction about "Lena Dunham with her inexcusable thighs" — which is supposed to be a vapid, poorly conceived insult directed towards Dunham? Towards millennials with thighs? Who knows?
Another major flaw in Wurtzel's essay is that she fails to consider some of the reasons why millennials could be supposedly lacking in their cultural achievements. She gives a scant half of a sentence to the bad economy and crippling financial situation millennials inherited, saying, "I agree that college debt sucks something awful, but that can't explain the complete sign of no life at all."
Actually, for those of us who didn't become bestselling authors at age 26 and cash out our cultural achievement into movies, the weight of student debt is no small thing.
But maybe the biggest problem of all is Wurtzel's framework that success at an early age is by far the most important cultural goal of a generation. Tracie Egan Morrissey at Jezebel wonders why Wurtzel "views life as a sprint, rather than a marathon. Why are people supposed to be super successful by 26?"
In fact, the great irony is that Wurtzel herself is the best evidence against her own argument. She "only reinforces how creative success at a young age can really fuck a person up," writes Morrissey. "Or, actually, this is what happens when you reward someone for being a young, fucked up person."

Continue reading for free
We hope you're enjoying The Week's refreshingly open-minded journalism.
Subscribed to The Week? Register your account with the same email as your subscription.