How the U.S. should deal with North Korea
Ambiguity has no place here; clarity, conviction, and a stealth bomber or two — that's the way to go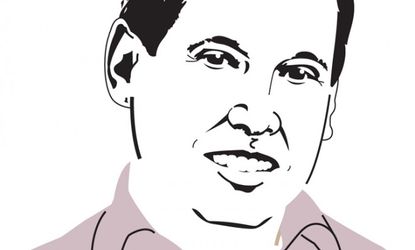 The North Korean officer glared at me as I set foot on his turf. His expression seemed an odd blend of curiosity and restrained hostility, and I was glad for the presence of U.S. Army and South Korean soldiers who stood nearby.
This was 2009, a placid time — a relative term for Korea — but even then the tension was palpable in Panmunjom, the truce village that straddles the 38th parallel between North and South. A series of long shacks, painted robin's egg-blue, runs across the demarcation line; you can go into one of them and if you walk more than halfway across the room, you are standing in North Korea. It's thrilling and eerie, visiting this last frontier of the Cold War, and the possibility of sudden violence hangs in the air. The 38th parallel also stands as a reminder that the Korean War — the "forgotten war" that claimed 36,516 American lives and left 92,134 wounded in three years — never officially ended. No peace treaty was ever signed back in 1953, just a truce. Officially, the Koreas are still in a state of war.
This uneasy standoff is now threatened by some of the most bellicose talk we've heard in years from the communist North. Gen. James Thurman, the U.S. commander in South Korea, told ABC News Tuesday that the situation is as "volatile" and "dangerous" as he's ever seen. Thurman was referring to North Korean threats to rain nuclear destruction down on the United States. Analysts say the North Koreans lack the capacity to do this, but there's no question that South Korea, Japan, and U.S. bases in parts of Asia could be attacked conventionally. At particular risk is Seoul, the vibrant South Korean capital, just 27 miles south of the DMZ — and home to 10.6 million people.
Subscribe to The Week
Escape your echo chamber. Get the facts behind the news, plus analysis from multiple perspectives.
SUBSCRIBE & SAVE
Sign up for The Week's Free Newsletters
From our morning news briefing to a weekly Good News Newsletter, get the best of The Week delivered directly to your inbox.
From our morning news briefing to a weekly Good News Newsletter, get the best of The Week delivered directly to your inbox.
Aren't these North Koreans crazy? Don't they know they'd get crushed if war broke out?
"The problem," one U.S. government analyst told me on the condition that his name not be used, "is we don't have a clear picture in terms of how (North Korea's 30-year-old leader) Kim Jong Un thinks, how he processes information, how he evaluates complex matters. It's incorrect to assume that people think and behave in the same manner that we do, because often they do not."
For this reason, the United States, in the past week, has flexed its military muscle, sending a B-52 bomber from Guam and a pair of B-2 stealth bombers all the way from Missouri to fly close to the North Korean border (the B-2s even dropped fake bombs). The U.S. wants to let the North Koreans know that in addition to the 28,500 U.S. troops in South Korea, and the 35,000 in Japan (including the Navy's Seventh Fleet), the U.S. can strike in many ways, and from many places. The B-52 and B-2 missions were debated in the White House — with some worrying they might provoke the North Koreans — but the decision was made to send a clear and unambiguous message: The U.S. will use force to defend its South Korean ally, if it comes to that.
The American show of strength and resolve was the right decision. If there's anything that history has taught us about dealing with North Korea, it is this: Perceptions of weakness will be exploited, thus making war more likely.
That's what happened in 1950. In January that year, Secretary of State Dean Acheson said that South Korea was beyond America's defense perimeter; five months later the North Koreans invaded and the war was on. The United States isn't repeating that mistake now. Ambiguity, often a valuable diplomatic tool, has no place here; clarity, conviction, and a stealth bomber or two: That's the way to deal with North Korea.
But beyond our show of strength, there's something else that may be even more likely to deter North Korea from going to war. Amazingly, it's something I've yet to see the so-called pundits address on TV: The inability of North Korea to maintain sustained military operations for an extended period of time. North Korea produces no oil, no natural gas, and minimal electricity. Its communication systems are antiquated and rickety. It is plagued by malnutrition and has a history of famine. There have been reports of cannibalism.
And North Korea's massive military — the world's fifth biggest according to CIA data — is regularly deployed to farms to help plant and harvest the crops. Analysts err by focusing only on the strength North Korea projects to the world — its nuclear tests and missiles — while ignoring its crippling internal weaknesses.
As my analyst friend said, we don't know enough about how Kim thinks, how he processes information and evaluates complex, multi-faceted matters of war and peace. But surely even he must know how backward his country is, that his people are hungry and cold. This, in the end, may be the dictator's biggest threat: Not the stronger rival south of the 38th parallel — but his own people.

Continue reading for free
We hope you're enjoying The Week's refreshingly open-minded journalism.
Subscribed to The Week? Register your account with the same email as your subscription.