The American ambassador to Libya is murdered
Foreign policy is suddenly thrust to the fore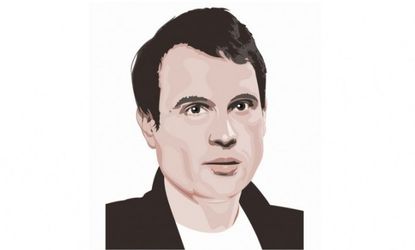 (This post has been changed to reflect developments overnight.)
The American ambassador to Libya, Chris Stevens, and three diplomatic security officials were murdered yesterday for being associated with a country that allows stupid people to say stupid things. They were killed as they tried to evacuate staff members from the U.S. embassy compound in Benghazi.
Protesters in Cairo and the Libyan city used the pretext of a web video released by Terry Jones, the Florida pastor who wanted to burn the Koran, to storm U.S. embassies in both cities. U.S. flags were torn, then burned; the general level of violence rose, and thugs managed to enter parts of the embassies later in the day.
Subscribe to The Week
Escape your echo chamber. Get the facts behind the news, plus analysis from multiple perspectives.
SUBSCRIBE & SAVE
Sign up for The Week's Free Newsletters
From our morning news briefing to a weekly Good News Newsletter, get the best of The Week delivered directly to your inbox.
From our morning news briefing to a weekly Good News Newsletter, get the best of The Week delivered directly to your inbox.
Free speech is messy. Terry Jones is monumentally stupid and even more reckless. His first attempt to provoke Muslims ended in the deaths of innocents. We live in an age where speech acts can easily escape their geographical confinement, and Jones, understanding how easily he can prove (to himself) his contention that the Islamic religion is inherently violent and corrupt, regularly yells fire in crowded theaters.
Initially, the American embassy in Egypt released a statement condemning "continuing efforts by misguided individuals to hurt the religious feelings of Muslims — as we condemn efforts to offend believers of all religions." That statement sounds so ridiculous to our ears; so meekly yielding to militancy and terror. And it is — but it is also exactly what Americans inside both countries who are scared for their lives needed to have released in their name. It is so easy to pick this fight. But the first priority of American diplomats ought to be to find a way to get Americans out of harm's way.
Late last night eastern time, Mitt Romney released a statement saying he is "outraged by the attacks on American diplomatic missions in Libya and Egypt and by the death of an American consulate worker in Benghazi. It's disgraceful that the Obama administration's first response was not to condemn attacks on our diplomatic missions, but to sympathize with those who waged the attacks."
Okay. Well, I can see that. And I can't fathom how anyone would be or could be moved to violence by a silly film denigrating someone's religion, and I'm not afraid to say that my tolerance is superior to the hair-trigger temper of others.
After learning of the attacks, President Obama condemned them as "outrageous" and said in a statement that while the "United States rejects efforts to denigrate the religious beliefs of others, we must all unequivocally oppose the kind of senseless violence that took the lives of these public servants."
Americans will watch today for both men to speak in public about the attacks.
We live in a world where American provocateurs can easily arouse the militancy of Muslim extremists who are more ubiquitous than even I would like to admit, or, at the very least, allow bad people to use extant anti-American sentiment to whip crowds into frenzies. In either case, innocent people, including Americans, die.
On Twitter, the first instinct of a lot of Americans was retributive justice. But the U.S. government's sensitivity about the mood of the violent protesters is maddening but necessary. Being aggressive would cause more unnecessary dying.
Those who use the gift of institutionally and legally-protected free speech to exploit and prey upon the vulnerability of certain people to violence ought to be shamed.
At the same time, the people who killed people; protesters, thugs, militants, whomever, are ultimately responsible for their actions. If the U.S. government is going to discourage our own idiots from provoking people, then the governments of Egypt and Libya should act to corral those within their own nations who would storm an embassy on the pretext that a film offends. Well, barely, a film. A piece of anti-Muslim bigotry that was made to make the filmmakers feel good and others feel bad. If, as an American, I feel embarrassed that so many of my fellow Americans are bigots, I would, as an Egyptian or a Libyan, be even more horrified that the majority in my country seemed unable to stop (and barely condemn) the even more deplorable violent religious extremism of a minority.
The Arab Spring is incredibly messy and it is hard to see how American values and sensibilities about religious speech will ever take hold in some countries there. That's incredibly depressing, but I do know this: The barrels of our own guns won't help anything either.
I will end on a tweet from a former FBI counter-terrorism agent, David Gomez, whose avatar is @AllThingsHLS: "When innocent people die because of what you say, it's time to man up. Terry Jones go to Benghazi and defend your film!"

Continue reading for free
We hope you're enjoying The Week's refreshingly open-minded journalism.
Subscribed to The Week? Register your account with the same email as your subscription.