In praise of bath time
Grown-ups deserve a soak, too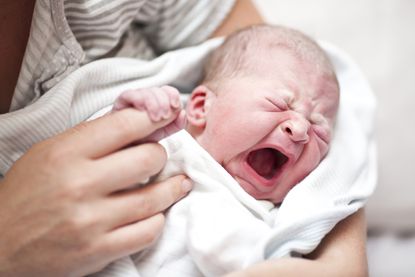 (Image credit: (ClassicStock/Corbis))
Sign up to our 10 Things You Need to Know Today newsletter
A free daily digest of the biggest news stories of the day - and the best features from our website
Thank you for signing up to TheWeek. You will receive a verification email shortly.
There was a problem. Please refresh the page and try again.
At least three times a week, typically on my way home from work and after a day of extreme walking, I call my wife with a delicate question.
"Uh, dear, is it OK if I take a bath tonight?"
Not that Sarah objects — she's happy to know where I'll be for any 40-minute stretch. But you don't need a survey to know that the majority of adult males are not bath-takers or that a hardened workhorse might feel sheepish asking permission to soak himself in hot water before dinner.
Subscribe to The Week
Escape your echo chamber. Get the facts behind the news, plus analysis from multiple perspectives.
SUBSCRIBE & SAVE
Sign up for The Week's Free Newsletters
From our morning news briefing to a weekly Good News Newsletter, get the best of The Week delivered directly to your inbox.
From our morning news briefing to a weekly Good News Newsletter, get the best of The Week delivered directly to your inbox.
Baths, after all, are for little kids, muddy dogs, and women with long legs to admire. For years, our tub had been aridly dormant, as a holding pen for drying laundry, though more recently it's become a basin to hose down our schnauzer after romps in the park. Unless we were talking about an ocean swim, I'd always taken my water vertically.
That posture changed in the wake of a herniated disk in late 2013 that was so excruciating an ER doctor assumed I was passing a kidney stone and gave me an IV of morphine. In the slow recovery that followed, I endured the requisite physical therapy, acupuncture, heavy massage, core tightening, planking, and extension stretches. Then, well into this journey, a pain management doc in full scrubs advised me to forego an epidural steroid injection and try a warm bath, preferably with Epsom salts.
I hauled home a couple of bags of the stuff, poured a generous heap into the tub, climbed in, and let myself be enveloped by gushing water just like when I was 9 years old — only now I held a section of the newspaper to keep me occupied instead of the toy boat I once navigated around my knees./p>
Epsom salts are just a mix of magnesium and sulfite mild enough to be ingested as a laxative or applied to the face as a defoliating treatment. Asthmatics take them as a bronchodilator and they can be used as an additive in brewing beer. And yet, after one treatment I sensed my muscles giving back some of the inflammation that had locked me in spasm for months. My chronically sore shoulder, semi-arthritic knee, and throbbing feet also heaved a collective sigh of relief. By the time I awkwardly lifted myself from the water, I felt as if my body's tension meter had been dialed back a few notches out of the red zone.
And thus a new routine was established. Now, instead of spending early evenings pouncing on email, joining a late conference call, or collapsing on the floor to stare at the ceiling, I ease into the tub as often as I can, where I may still stare at the ceiling, but at least I'll be immersed in a soothing therapeutic bath. And it's not just the aches and tightness that slip away. Plopped in that cauldron for half-an-hour, watching the steam play on the water's surface, all the petty annoyances and grievances of the day recede, as if soothed by a poultice.
A friend suggests it's the hot water that does the work and that the Epsom salts are a placebo. Perhaps, but I like the illusion of medicine that the salts provide. There only downside is that Duane Reade often runs out of the unscented variety, and I'm forced to buy a bag of lavender-infused salts, which make me smell like I've spent a week at Canyon Ranch.
The important thing is that anyone can take a bath, but baths aren't for everybody and certain protocols should be followed to get the most out of your own submersive sessions. Here are a few of my rules of the tub.
1. No phones or other devices. Aside from high risk of droppage and fogged-up displays, the bath is not a place for virtual multi-tasking, YouTubing, and FaceTiming. Even my newspaper regularly gets dunked and I leave it dripping on the floor. A key part of the experience is being incommunicado, going to the far side of the moon — or at least the bathroom door. Anyone who makes calls from their bath has a Kardashian complex — or maybe a Winston Churchill fantasy. The British prime minister was famous for dictating letters from his scalding bath, and supposedly pelted his nearby typist with bars of soap.
Instead, use the time to watch your legs levitate from the water's high mineral content. Sweep your hand across your chest and observe a million tiny oxygen bubbles rush to the surface like balloons released at the Super Bowl. Study the prune-like wrinkles that form on your fingertips. Or enjoy the drama of seeing the water rise dangerously close to the top of the tub like an infinity pool — how high do you dare let it go? (Note: this takes practice, so have extra towels on hand.)
2. And please, no food. It's disturbing enough to see a piece of lint floating in the water. But crumbs, flakes, and poppy seeds turn the bath into a kitchen sink. One of the most revolting scenes in modern cinema is from Larry Clark's 1997 film Gummo, in which a skateboarder sits in his tub slurping a bowl of spaghetti while also consuming a chocolate bar and gulping strawberry milk. About the only thing worse is the sight of Roger Daltry bathing in a vat of Heinz baked beans from The Who's 1967 Sell Out album. If food and water are your thing, get a cabana at the swim club.
3. Of course, that also means no drinks, drugs, or alcohol. We're talking bathtub, not bachelor hot tub.
4. And no washing or shampooing. You're not here to get clean — that's for the shower, which is for action. The key to a successful bath, especially for Type A types, is accepting that passivity has its rewards. All those years you were told not to just sit there — in the tub, that's all you can do. To be fully awake and yet to accomplish nothing, go nowhere, and give not even the pretense of being busy, is a wonderful thing, especially floating on a bed of liquid Advil.
In such a suspended state the mind wanders freely and quality decisions can formulate — about work, family, your static retirement account, and even what you might do to prevent a nuclear Iran. But it's just as satisfying to focus on refitting a little fleck of grout jutting out from the bathroom tile. As executive think tanks go, the bath can be as grand or as granular as you want it. If the water temp is high enough and the salts are doing their job, you might nod off for a few moments — a nap and a bath reaches a greater plane of consciousness, though you run the risk of a splashy return. I have also caught myself flung over in an impression of Jean-Louis David's classic bathtub assassination, The Death of Marat.
Even without a watch or phone, you know when it's time to exit. The dog wanders in, someone in a far-off room calls your name ("I'm in HERE!"), or the tub feels a tad tepid. Rather than the abrupt end of a shower, the bath gently coaxes you out as the water line slowly sinks. I tilt my legs to keep them submerged as long as possible, but by the time the kneecaps breach the surface and the drain is gurgling loudly, I'm ready to take my leave and rejoin the dry world.
As the wise physiatrist predicted, my back eventually healed over time, though he noted that probably would have happened had I done nothing but sit on a beach for a year. But I plan to continue my Epsom-filled baths — they bring too much comfort and draw an important line in the day, like the three-olive martinis my dad used to drink after his own long grind at the office. In fact, I'm thinking I might try bathing on a day when I'm not exercising, maybe in the morning, maybe even with Sarah lounging in the tub across from me! On second thought, maybe not — I wouldn't want to give her the wrong idea.
Continue reading for free
We hope you're enjoying The Week's refreshingly open-minded journalism.
Subscribed to The Week? Register your account with the same email as your subscription.
Sign up to our 10 Things You Need to Know Today newsletter
A free daily digest of the biggest news stories of the day - and the best features from our website
Allan Ripp is a former journalist who now runs a press relations firm in New York. He has contributed essays and personal commentary to The Wall Street Journal, The New York Times, The Atlantic, Forbes, Time, AdWeek, the New York Observer, and the Tribune News Service.