15 pairs of words that seem etymologically related but aren't
There's no bomb in bombast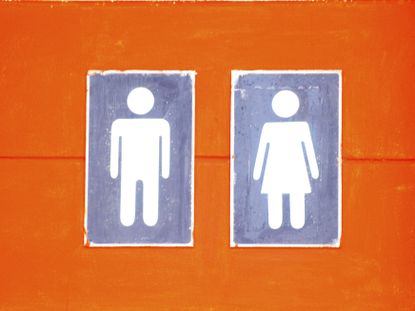 (Image credit: (iStock))
A crayfish is not a fish, an outrage is not a rage, and there's no bomb in bombast. Words suggest one thing, but their histories tell us another.
1. PEN AND PENCIL
Pencil originally referred to a paintbrush with a fine, tapered end, and can be traced back to the Latin penicillus, for paintbrush. Pen, on the other hand, goes back to Latin penna, for feather, which is what the original pens were.
Subscribe to The Week
Escape your echo chamber. Get the facts behind the news, plus analysis from multiple perspectives.
SUBSCRIBE & SAVE
Sign up for The Week's Free Newsletters
From our morning news briefing to a weekly Good News Newsletter, get the best of The Week delivered directly to your inbox.
From our morning news briefing to a weekly Good News Newsletter, get the best of The Week delivered directly to your inbox.
2. MALE AND FEMALE
Where male goes back to Latin masculus, female comes through French femelle from Latin femella. The eventual overlap in pronunciation was accidental.
3. FISH AND CRAYFISH
In Middle English, crayfish was crevice/-visse, related to French écrevisse, related to the German Krebs, for crab. The visse was close enough in pronunciation to fish that some confusion led to a spelling change.
4. HANG AND HANGNAIL
Though a hangnail seems to be a piece of skin that "hangs" off your nail area, it's actually an "angry" nail. Ang-, meaning troubling or distressing in Latin, also meant painful in Old English.
5. EAR AND EAR (OF CORN)
Isn't it odd how an ear of corn looks nothing like an ear? That's because the root of the corn ear is in Old English éar or eher, which always referred to the spiky, seed bearing part of a grain plant, and not to éare, which always meant the ear.
6. HOUSE AND PENTHOUSE
There is no house in penthouse. It came from Anglo-Norman pentiz, which was an outbuilding, or "appendage" to a main building.
7. STAR AND STARLING
A starling is a bird of the genus Sturnus, which was the Latin name for the bird. It was called stær or stærlinc in Old English, and the pronunciation drifted its way to starling.
8. FACE AND SHAMEFACED
Shamefaced began as shamefast, with the same suffix found in steadfast and holdfast, and it had the sense of being shy or restrained by shame.
9. GINGER AND GINGERLY
The ginger in gingerly is not related to the spice identified by the genus Zingiber but to Old French gensor, which is related to gent, as in "well-born." It referred to small, elegant steps, like those a gentleman would make.
10. STEP AND STEPMOTHER/FATHER
The step- in words for step family members comes not from the word for taking a step with the foot, nor the related metaphor for being removed by one unit, but to an old root stéop-, related to the concept of bereavement. The earliest use of this prefix was in an Old English word for orphan, stéopcild, or stepchild.
11. SCOTLAND AND SCOT-FREE
Scot-free is an alteration of shot-free, where shot was a charge or share of a payment. It was a lucky thing to get out of a meal or a night at the tavern shot-free. It later came to mean escaping without injury, and came to be pronounced as scot instead of shot.
12. LOCK AND WEDLOCK
Wedlock comes from Old English wedlác, where lác was a suffix that formed an action noun out of another noun. Other suffixed words were brýdlác (nuptials), réaflác (robbery), andfeohtlác (warfare). Wedlock is the only one we still use today.
13. BOMB AND BOMBAST
Bombastic talk can be explosive and in-your-face, but the word traces back to the soft, downy, French bombace, the name for raw cotton. It was used as stuffing or padding in clothing and in that way took on the meaning of talk that enlarges, pads out, or inflates.
14. RAGE AND OUTRAGE
Etymologically speaking, outrage is not a type of rage. While rage traces back to the Latin for rabies, outrage comes from Old French ultrage, where the ult- is that of ultra, meaning beyond and the -age is the suffix found in plumage, steerage, usage, etc. Outrage is "ultra-age" or beyond-ness. It originally referred to a serious transgression or insult.
15. MAN AND HUMAN
Man comes from a Germanic root, and in all the Germanic languages has had both senses of "person" and "adult male person." Human comes from a Latin root, humanus, meaning that having to do with people (rather than animals or gods).

Continue reading for free
We hope you're enjoying The Week's refreshingly open-minded journalism.
Subscribed to The Week? Register your account with the same email as your subscription.