The priceless work of university presses
Here's what Kentucky loses by saving $672,000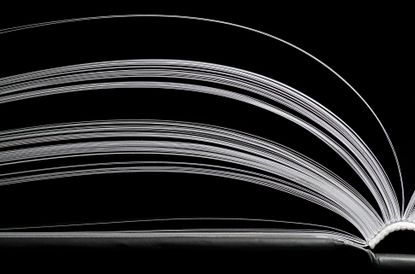 (Image credit: iStock)
The polite thing to do would be to offer Kentucky Gov. Matt Bevin (R) the benefit of the doubt and suggest that his recklessly philistine decision to eliminate all funding for the University of Kentucky Press in his state's next budget is a fluke. Decisions like this one are usually the product of late-night brainstorming sessions, when red-eyed staffers pore over spreadsheets in search of the least helpful-sounding programs, daft stuff like $50,000 grants for researchers studying why people find politics stressful or free gym passes for rich judges.
It wouldn't be taking him at his word, though. Bevin has insisted that he has been "thoughtful" and "not indiscriminate" in selecting the 70 state programs that will receive no funding at all for the next fiscal year, supposedly saving some $85 million and thereby balancing Kentucky's budget. It would take more than the space of a single column to assess the desirability of giving zero dollars to programs that offer free breast and colon cancer screenings and help minority students prepare for college. Perhaps eliminating direct aid to public libraries and county fair agricultural grants and tree nurseries is a necessary economy. But the case for not abolishing the meager $672,000 subsidy provided to the University of Kentucky Press is straightforward enough.
The work of nonprofit university presses has never been more valuable. Commercial publishers, in their relentless race to the bottom, are turning out more celebrity and political memoirs — and paying more for them — and fewer books of quality than ever. The standards of editing even at the storied highbrow imprints of trade publishers have never been sloppier. This is not exactly a new story. Decades ago the only publisher that could be found for John Kennedy Toole's A Confederacy of Dunces, one of the greatest novels in American history (and almost certainly the funniest), was the Louisiana State University Press, and even then only at the insistence of the novelist Walker Percy. But the situation is only getting worse. A glance at my bookshelves suggests that more than three quarters of the interesting and worthwhile volumes I have purchased or received in the last 10 years have not come from any of the so-called "Big Five" publishers. With a handful of exceptions — mostly small religious houses or independent firms specializing in specific genres or periods such as Victorian ghost stories — most of them have been from university presses.
Subscribe to The Week
Escape your echo chamber. Get the facts behind the news, plus analysis from multiple perspectives.
SUBSCRIBE & SAVE
Sign up for The Week's Free Newsletters
From our morning news briefing to a weekly Good News Newsletter, get the best of The Week delivered directly to your inbox.
From our morning news briefing to a weekly Good News Newsletter, get the best of The Week delivered directly to your inbox.
We need places like the University of Kentucky Press because they are by definition not beholden to the low standards and sordid motivations of commercial publishing. They are free to commission and publish books that require years of research from careful writers and patient editing even though — or perhaps because — they cannot hope to command a wide readership. Unlike the author of whatever the latest scurrilous Washington gossip book is, those responsible for producing these books make very little money from their endeavors — often none at all. If we cannot enrich them, something they are not asking for, we can at the very least ensure that their work can be undertaken at all.
It is not only future acknowledged classics or bestsellers that make university publishers valuable. Like many university presses in this country, the University of Kentucky Press is part of a consortium that includes not only most of the state's major public and private universities, but also two historical societies. It is the primary publisher in Kentucky not only of works of state and local history but for the materials — letters, diaries, interview transcripts, surveys, maps — according to which the histories of the future will be written. It is not for any of us in 2018, least of all Gov. Bevin, to say what the value of something like the recently published World War II diary of Col. Robert S. Allen might be for biographers of Patton. The importance of writing history is self-evident and should require no justification. It should also receive at least modest material support.
Conservatives of all people should be appalled by the disdain shown for tradition, the life of the mind, and the past itself exhibited by Bevin and his fellow Kentucky Republicans. As I write this, among the many volumes forthcoming from the University of Kentucky Press is a 300-page collection of the letters of Russell Kirk, precisely the sort of project that would be ruinous for any mainstream publisher to undertake no matter how many units the latest Kardashian sisters cookbook shifts.
To most of us, just shy of $700,000 is a great deal of money. To a state government it is a pittance. Making some numbers balance on a computer somewhere is not worth sacrificing your state's history.

Continue reading for free
We hope you're enjoying The Week's refreshingly open-minded journalism.
Subscribed to The Week? Register your account with the same email as your subscription.