11 ways Spider-Man: Far From Home changes the Marvel universe's future
Captain America's fate, Spider-man's identity, and "the blip"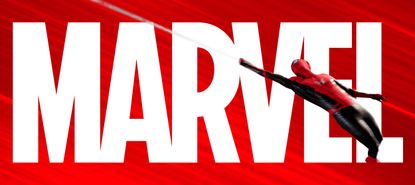 Sign up to our 10 Things You Need to Know Today newsletter
A free daily digest of the biggest news stories of the day - and the best features from our website
Thank you for signing up to TheWeek. You will receive a verification email shortly.
There was a problem. Please refresh the page and try again.
The Marvel Cinematic Universe has had quite a year.
After introducing a crucial new character in Captain Marvel and bringing the first 11-year saga to a close in Avengers: Endgame, now Spider-Man: Far From Home has once again altered our understanding of what the series' future looks like.
Including two stunning post-credits scenes and the way the film grapples with the events of the Avengers finale, here are some of the most significant implications Far From Home has for Marvel's post-Endgame era.
Subscribe to The Week
Escape your echo chamber. Get the facts behind the news, plus analysis from multiple perspectives.
SUBSCRIBE & SAVE
Sign up for The Week's Free Newsletters
From our morning news briefing to a weekly Good News Newsletter, get the best of The Week delivered directly to your inbox.
From our morning news briefing to a weekly Good News Newsletter, get the best of The Week delivered directly to your inbox.
Warning: Spoilers for Spider-Man: Far From Home will follow.
1. "The blip" might not be taken that seriously - Half of all life disappearing for five years only to suddenly reappear as it did in Endgame would be a world-altering event, and that's acknowledged in Far From Home, but only to a certain degree. Mainly, the fallout of what's referred to as "the blip" is laughed off. This might be a sign that Marvel is actually not that interested in continuing to explore "the blip" in a serious way — unless it's just a matter for another time, perhaps a Disney+ show.
2. Captain America is presumed dead (or really is) - Students at Midtown High memorialize heroes like Captain America in the film's opening, even though he was alive at the end of Endgame. This suggests either that the average person has been told Steve Rogers died during Endgame, or that Steve actually did die in the eight months since. Regardless, the already slim possibility of future appearances by Steve just became even more unlikely. Happy Hogan at one point mentioning "Cap" like he's still in commission could also suggest that Sam Wilson, who Steve passed the torch to at the end of Endgame, is by now working full-time as the new Captain America.
3. Peter has been outed ... probably - In a shocking mid-credits scene, J. Jonah Jameson, the controversial figure reminiscent of Alex Jones, outs Peter Parker as Spider-Man, which will change Peter's life forever. At least, it will if the public believes Jameson, who doesn't have much evidence to back up his report. If Jameson is believed, though, Spider-Man films, which have focused on Peter's struggle to create boundaries between his two lives, may never be the same.
4. Universes collide - With J.K. Simmons reprising Jameson after starring in Sam Raimi's pre-MCU Spider-Man films, this rare intersection of franchises could pave the way for other appearances by original Spider-Man actors in the future, and even cameos by Tobey Maguire and Andrew Garfield may no longer be so far-fetched.
5. Prepare for the Sinister Six - Spider-Man: Homecoming teased the eventual formation of the villainous group the Sinister Six, with Mac Gargan and associates looking to find out Spider-Man's identity. With Jameson getting this information out in the open in Far From Home, the group could soon be ready to take shape.
6. Mysterio could return - During Mysterio's ostensible death scene, Peter verifies that what he's seeing isn't an illusion but not that Mysterio has actually died, leaving open the possibility that Jake Gyllenhaal's villain survived and will eventually join the Sinister Six as he does in the comics.
7. The obscure callbacks continue - Some figured that after the callback-stuffed Avengers: Endgame, Marvel might head into its next era with more of a clean slate, but Far From Home is nearly as packed with fan-service, even bringing into focus a minor character from the original Iron Man that casual viewers couldn't possibly remember. This could suggest that Marvel has no plans to slow down on obscure callbacks to the Infinity Saga. However, considering Far From Home is technically the last film of phase three, phase four's first entry should clarify whether that's the case.
8. The multiverse may not be a factor - Avengers: Endgame's time travel shenanigans seemed to set up a fourth phase relying heavily on other universes or timelines. Then, Far From Home has Mysterio reveal he's from another dimension, and the word "multiverse" is dropped. It turns out, however, Mysterio made this up. With this reversal, the multiverse being crucial to Marvel's immediate future is no longer as sure a thing as was thought a few months ago.
9. Peter is, and isn't, the new Iron Man - The question at the core of Far From Home is whether Spider-Man will become the next Iron Man. The answer, it seems, is "kind of." Peter building his new suit while AC/DC plays is obviously meant to position him as a successor to Tony Stark. At the same time, Peter's still just a 16-year-old who confuses AC/DC for Led Zeppelin and who Happy Hogan makes clear will never be exactly like Tony, and it's difficult to imagine Peter serving the same leadership role within the Avengers right now. Perhaps when the Avengers regroup, they'll simply have a fundamentally different team dynamic, without a clear "new Tony" even as Peter carries on his legacy in certain ways.
10. Secret Invasion may still be on the table - It seemed an adaptation of Secret Invasion, a comics storyline about a sinister Skrull infiltration of Earth, was off the table after Captain Marvel, in a divergence from the source material, turned the typically evil shape-shifting Skrulls into the good guys. But Far From Home drops a curious line about sleeper cells of Kree, the Skrulls' enemies, and then ends with a Secret Invasion style twist that we've really been watching two Skrulls who took the form of Nick Fury and Maria Hill. Marvel might be hinting that an altered rendition of Secret Invasion is on the way, only with the Skrull infiltration not being sinister this time.
11. SWORD is coming - The film's post-credit scene reveals Nick Fury to be on a spaceship occupied by Skrulls. So what's Fury up to? Talos references a mission, which is likely the formation of a SHIELD-esque organization for space known in the comics as SWORD. It seems the MCU is doubling down both on Fury himself and on more cosmic storylines with its next saga.
Continue reading for free
We hope you're enjoying The Week's refreshingly open-minded journalism.
Subscribed to The Week? Register your account with the same email as your subscription.
Sign up to our 10 Things You Need to Know Today newsletter
A free daily digest of the biggest news stories of the day - and the best features from our website
Brendan is a staff writer at The Week. A graduate of Hofstra University with a degree in journalism, he also writes about horror films for Bloody Disgusting and has previously contributed to The Cheat Sheet, Heavy, WhatCulture, and more. He lives in New York City surrounded by Star Wars posters.