What are femcels?
Growing community at odds with male incel movement and its connection to violence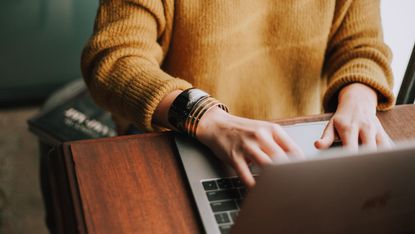 (Image credit: Christin Hume/Unsplash )
Much is written about the male incel movement, made up of men who self-define as "involuntary celibate" and believe that feminism has resulted in male oppression.
Less is known, however, about a growing femcel movement of involuntarily celibate or single women who, like their male counterparts, turn to online communities to help them feel supported and connected.
Femcels believe that "a toxic blend of misogyny and impossible beauty standards" is to blame for their inability to have sexual or romantic relationships, said author Nona Willis Aronowitz in Elle magazine.
Subscribe to The Week
Escape your echo chamber. Get the facts behind the news, plus analysis from multiple perspectives.
SUBSCRIBE & SAVE
Sign up for The Week's Free Newsletters
From our morning news briefing to a weekly Good News Newsletter, get the best of The Week delivered directly to your inbox.
From our morning news briefing to a weekly Good News Newsletter, get the best of The Week delivered directly to your inbox.
Male incel groups, which are generally found on social media platforms like Reddit, Facebook and 4chan, have become what The Guardian's Lizzie Cernik described as a "breeding ground for toxic male entitlement", where members attribute society's ills to social liberalism, women and ethnic minorities.
Femcel spaces, on the other hand, are generally supportive places where women – often posting anonymously – share the challenges they face.
"There are lots of women who are joining communities of other single women and sharing their experiences," one participant, 28-year-old Yvonne, told Cernik. "It's certainly a much healthier approach than some of the toxic, woman-hating platforms that some men inhabit."
Incels see themselves as shunned and persecuted by their lack of sway in the dating market. They share a belief that they are victims of something called "lookism", which sociology professor Michael Halpin defined in Salon as meaning "that attractive people receive advantages, while unattractive people are the targets of prejudice".
Along with "lookism", incels blame feminism and social justice for supposedly upsetting the balance of the sexual marketplace in favour of women. "Incels view an increasing number of single men as unjust and a growing social problem," Halpin added.
By contrast, femcels are more likely to blame themselves for their lack of partner or sexual relationships than the opposite sex. "They argue that they are invisible due to their abnormal appearance, and that our beauty-centric, misogynistic culture prevents them from being accepted," Cernik explained.
Non-violent community
The misogynistic incel movement has made headlines over the years because of its links to violence and terrorism.
Elliot Rodger, who murdered six people in California in 2014, Alek Minassian, who used a van to mow down ten pedestrians in Toronto in 2018, and Jake Davison, who shot himself after killing five people in Plymouth earlier this year, were all linked to the incel community.
The femcel movement is a decidedly peaceful one, with no links to real-world violence or terrorism.
In Huck magazine, Daisy Schofield wrote that most femcels are "adamantly opposed" to being conflated with the male incel movement and "claim to just want a safe space to speak free from the harassment they face, primarily from incels and other men".
There's an argument among the male incel community that women cannot truly be involuntarily celibate – that they have the option to be sexually active if they want to but are just being picky.
"Incels like to say that femcels are invalid because any woman can be used for sex," a US femcel in her mid-20s told Schofield. But, wrote Willis Aronowitz in Elle, the expectation that women "should prefer awful sex to no sex at all" is a frustrating one – whether a woman considers herself to be a femcel or not.
A fact likely to irritate some members of the incel community, the term "incel" was initially coined by a woman. In 1997, a woman in Toronto known simply as "Alana" started a website called Alana's Involuntary Celibacy Project, aimed at lonely people struggling to find love.
"There was probably a bit of anger and some men were a bit clueless about how women are unique, individual humans, but in general it was a supportive place", she told BBC Radio 5 live in 2018. Alana initially abbreviated "involuntarily celibate" to "invcel", until someone pointed out that "incel" was easier to say.
Alana has since distanced herself from the community, which today bears little resemblance to her original site. However, she told the BBC that she hoped people would continue to "work for positive change, for people who are lonely".
It appears as though many communities that have sprung up in recent years – from journalist Nicola Slawson's Single Supplement newsletter to The Pink Pill, a new online destination for the femcel community – are taking on this mantle.
As Caitlin, a 39-year-old woman who has been celibate for almost eight years, told Cernik: "Involuntary celibate women seem to be handling their anger and hurt in a more evolved way, throwing themselves into work, life and healthy communities where single life is celebrated."

Continue reading for free
We hope you're enjoying The Week's refreshingly open-minded journalism.
Subscribed to The Week? Register your account with the same email as your subscription.