The NHS vs global healthcare systems
Most countries have some form of universal healthcare provision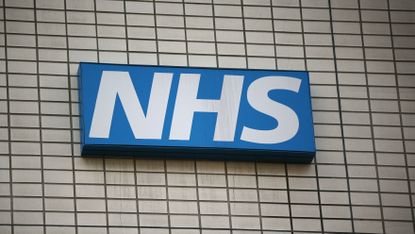 (Image credit: Dan Kitwood/Getty Images)
The NHS has once again topped the table of global healthcare systems compiled by the Commonwealth Fund, a US health policy think-tank, according to The Guardian.
This may come as a surprise to Brits, given the endless headlines about a crisis in the health service and the belief that the NHS is at imminent risk of collapse.
In real terms (after inflation) the NHS is still suffering from the longest budget squeeze in its history. A number of trusts are still reporting problems coping with the workload caused by a rising and ageing population who have more complex health needs than their predecessors.
Subscribe to The Week
Escape your echo chamber. Get the facts behind the news, plus analysis from multiple perspectives.
SUBSCRIBE & SAVE
Sign up for The Week's Free Newsletters
From our morning news briefing to a weekly Good News Newsletter, get the best of The Week delivered directly to your inbox.
From our morning news briefing to a weekly Good News Newsletter, get the best of The Week delivered directly to your inbox.
Out of eleven categories, the NHS scored high in areas like "safety" of care, the "care processes" exhibited and value for money, a clear riposte to those who claim the health service is wasteful.
More worryingly, the NHS came "near the bottom" of the table of 11 developed-world countries for care outcomes after a sizeable drop in its scores relating to "preventing, detecting and treating illness".
There's plenty in the report to give succour to those who cherish the NHS model and argue it merely needs more funding, but the report also offers a strong case for those who believe the UK should be reformed to mimic models in other countries.
So how does the NHS compare to other systems and what can we learn from them?
The NHS – and its copycats
The UK operates a universal single-payer system, which the US group Physicians for a National Health Programme (PNHP) call the "Beveridge model" after the reforming Liberal Party politician William Beveridge who designed the NHS.
Put simply, core "health care is provided and financed by the government through tax payments, just like the police force or the public library".
Some citizens can opt to have treatment privately, as around nine per cent of Britons do now.
As a single-payer system where costs, such as paying doctors and buying drugs, are controlled by the government, these systems are cost efficient. The UK is near the bottom for health spending as a share of GDP, which comes in below 10 per cent.
Other countries that operate this model, or a version of it, include the Scandinavian countries, Cuba and, perhaps surprisingly, Hong Kong.
But there are differences in implementation. Many countries, including Sweden, charge a fee for seeing a doctor. This has been proposed in the UK to discourage time wasters and missed appointments.
Scandinavian countries generally put healthcare tax collection and delivery mostly in the hands of local, rather than national, authorities.
In the UK, social care is handled by councils but acute healthcare is a national concern. Some say this explains some of its logjams.
Some countries with public healthcare systems have a dual set-up. In New Zealand, for example, subsidised private doctors charge a fee but hospitals are mostly public and free of charge.
Social insurance systems
On the Continent – and in a number of rich countries – a different model of healthcare exists that's still universal but includes a large element of private sector involvement.
PNHP refer to this as the "Bismarck model" after Chancellor Otto von Bismarck of Germany, who introduced it as part of the roll-out of the country's welfare state in the late 19th century.
Under this system, healthcare is mostly handled through private insurance providers, but paying for cover is mandatory and mostly operated through employers (who also make a financial contribution). Insurers operate on a not-for-profit basis.
This healthcare model retains much of the benefit of the single-payer system in that authorities still control much of the cost and the government steps in to fund insurance when people can't afford to pay.
Tim Worstall points out on Forbes, though, that these systems are actually multi-payer, with Germany having 130 insurance funds that effectively buy care services. Hospitals and healthcare practices are mostly private.
Germany has more doctors and hospital beds per patient than the UK, says the BBC, but users have to pay a small fee of around £4 to £8 to see a doctor. Spending as a share of GDP is relatively high at 11 per cent.
Other countries that run this system include France, Japan and the Netherlands, which was judged by the Commonwealth Fund to have the third best healthcare system in the world.
'National health insurance'
A third type of universal system is one the PNHP calls the "national health insurance" model.
The term is a bit confusing for Brits as it's the name of the tax we pay to fund the NHS. It describes a system that "has elements of both Beveridge and Bismarck".
Typically these systems have emerged over a prolonged period. They involve centralised funding of healthcare through tax collection, as is the case with the NHS, but with private providers handling most of the care.
In general, citizens pay a share of the costs of their treatment. In most cases this is relative to earnings and subject to affordability caps.
The obvious example of this system is Canada, where 13 regional authorities collect taxes and provide coverage for citizens, but users pay a share of costs for everything from seeing a doctor to ambulance call-outs.
According to the Commonwealth Fund, around 14 per cent of healthcare spending, which equates to a little over 11 per cent of GDP, comes from private individuals.
Other countries that operate a version of this model include Australia, which is thought to have the second best healthcare system in the world, and newly-industrialised nations like South Korea and Taiwan.
The rest
Countries that don't have one of the above models tend to be developing economies defined by stark healthcare inequality.
Access to health services is defined almost exclusively by the ability of a person to pay – save for a small number of local volunteer services and charitable operations – and is therefore only available to the rich minority.
"In rural regions of Africa, India, China and South America, hundreds of millions of people go their whole lives without ever seeing a doctor," says PNHP.
There's one country that doesn't fit this definition and doesn't conform to any of the above models or provide properly universal care: the US.
America relies mainly on a private insurance model operated through employers, in which insurers are profit-seeking.
This healthcare model is supplemented by tax-funded care for veterans, publicly-provided insurance for retirees and subsidised insurance for those unable to access comprehensive cover through an employer, which was extended under "Obamacare".
As PNHP puts it: "When it comes to treating veterans, we're Britain or Cuba. For Americans over the age of 65 on Medicare, we're Canada. For working Americans who get insurance on the job, we're Germany."
But for the nine per cent of the population who have no health insurance, according to CNN figures, "the United States is Cambodia or Burkina Faso or rural India".

Continue reading for free
We hope you're enjoying The Week's refreshingly open-minded journalism.
Subscribed to The Week? Register your account with the same email as your subscription.