What are non-fungible tokens (NFTs) - and why are they selling for millions?
The latest digital craze sees Jack Dorsey's first tweet sell for $2.9m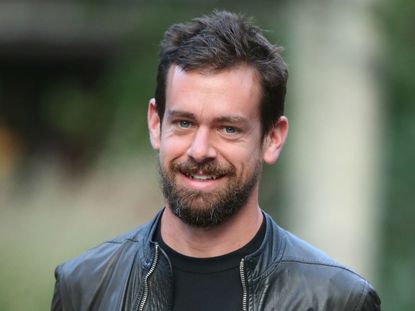 Twitter's first ever tweet posted by co-founder Jack Dorsey has been sold as a non-fungible token (NFT) for the equivalent of $2.9m (£2.1m). Auctioned off for charity, the tweet published on 21 March 2006 simply reads: "Just setting up my twttr."
After purchasing the Twitter post using the ether cryptocurrency, Malaysia-based businessman Sina Estavi said "this is not just a tweet!" and compared it to the Mona Lisa. "I think years later people will realize the true value of this tweet, like the Mona Lisa painting," he said in his own Twitter post.
The tweet was auctioned as an NFT on Valuables by Cent, a recently launched tweets marketplace. However, the post will "remain publicly available even after it is sold", says Yahoo! Finance - a fact that has left many confused commentators asking exactly what the winning buyer will be getting for their cash.
Subscribe to The Week
Escape your echo chamber. Get the facts behind the news, plus analysis from multiple perspectives.
SUBSCRIBE & SAVE
Sign up for The Week's Free Newsletters
From our morning news briefing to a weekly Good News Newsletter, get the best of The Week delivered directly to your inbox.
From our morning news briefing to a weekly Good News Newsletter, get the best of The Week delivered directly to your inbox.
What is an NFT?
Summing up the widespread mood, The Verge's Mitchell Clark writes: "You might be wondering: what is an NFT, anyhow?"
"After literal hours of reading, I think I know," he continues. "I also think I'm going to cry."
NFTs "can really be anything digital - such as drawings, music, your brain downloaded and turned into an AI. But a lot of the current excitement is around using the tech to sell digital art."
To put that another way, NFTs are "digital certificates that authenticate a claim of ownership to an asset, and allow it to be transferred or sold", writes media and politics researcher Luke Heemsbergen, of Australia's Deakin University, on The Conversation.
So the buyer of the Dorsey tweet will get the metadata of the original post and a digital certificate signed and verified by the Missouri-born tech tycoon.
NFT certificates are secured with blockchain technology similar to that which underpins bitcoin and other cryptocurrencies.
But the newcomer to the digital assets market also offers a "cultural answer to creating technical scarcity on the internet", Heemsbergen adds. NFTs are "making inroads into the realms of high art, rock music and even new mass-markets of virtual NBA trading cards. In the process, they are also making certain people rich."
Those people include Twitter's founders, who in a post on the platform say that the purchase of digital content such as a tweet "can be a financial investment".
It can also "hold sentimental value", the post says. "Like an autograph on a baseball card, the NFT itself is the creator's autograph on the content, making it scarce, unique, and valuable."
New star in the digital space
The NFTs craze has been buoyed by recent high-profile sales of various works of digital art. In February, Christie's became the first major auction house to sell a standalone NFT artwork.
And Canadian musician and visual artist Grimes - the life partner of Elon Musk - made almost $6m (£4.3m) in just 20 minutes at an auction sale of art that "doesn't exist", the Daily Star reports. The highest-selling piece, a video set to music called Death of the Old, sold for nearly $389,000 (£278,000).
Meanwhile, Kings of Leon's eighth record, When You See Yourself, made history by becoming the first major rock album to be released in the form of an NFT, along with a collection made up of three tokens.
"It comprises 25 unique pieces including a limited-edition Golden Eye vinyl, as well as the chance to win one of six Golden Ticket live experiences for the band's upcoming tour", says MusicTech. "The unique blockchain assets could be ushering in a revolution in fan to artist relationships."
'Bubble waiting to pop'
This new crypto-trend is undoubtedly the "hottest topic in the digital space right now", says specialist news site Designboom.
But the craze is a "bubble waiting to pop", argues James Surowiecki on Medium's Marker. The real winners of the trend "may not be the people speculating in NFTs, but the companies and technologies enabling them to speculate", he writes.
That prediction is echoed in The Telegraph, which reports that "critics are warning of a dangerous bubble as celebrities and speculators make millions on a type of art that doesn't actually exist".
David Knowles director of London-based art advisory firm Artelier, said: "I think it's probably a bit of a gimmick. If a client came to us and said we're thinking about this, I would probably steer them in a different direction, towards something more tangible."
Zavier Ellis, director of London gallery Charlie Smith, added: "I wonder if this is some form of pyramid selling where ultimately somebody will be burnt."

Continue reading for free
We hope you're enjoying The Week's refreshingly open-minded journalism.
Subscribed to The Week? Register your account with the same email as your subscription.