63 TV shows to watch in 2015
New series like Fear the Walking Dead and Late Show with Stephen Colbert take their place among old favorites like Homeland and The Walking Dead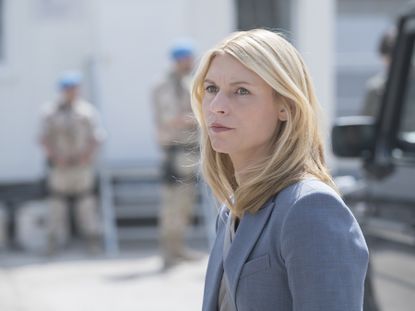 (Image credit: Stephan Rabold/SHOWTIME)
Sign up to our 10 Things You Need to Know Today newsletter
A free daily digest of the biggest news stories of the day - and the best features from our website
Thank you for signing up to TheWeek. You will receive a verification email shortly.
There was a problem. Please refresh the page and try again.
Every year, the TV landscape gets a little more crowded. There's never been a better time to be a TV viewer, but with so many options, it can also get a little overwhelming.
Which TV shows are worth your time? Let The Week be your guide. Read through our list of the most promising shows of the season, and add a few new names to your DVR lineup. (We're only including shows with a set release date, and will update the list as other great shows nail down their premiere dates.)
1. Show Me a Hero (HBO, August 16)
Subscribe to The Week
Escape your echo chamber. Get the facts behind the news, plus analysis from multiple perspectives.
SUBSCRIBE & SAVE
Sign up for The Week's Free Newsletters
From our morning news briefing to a weekly Good News Newsletter, get the best of The Week delivered directly to your inbox.
From our morning news briefing to a weekly Good News Newsletter, get the best of The Week delivered directly to your inbox.
David Simon — best known as the creator of The Wire and Treme — returns to HBO once again for the miniseries Show Me a Hero, which offers a fictionalized take on a real-life public housing dispute that began in Yonkers, New York, in the late 1980s. The cast, which includes Oscar Isaac, Alfred Molina, and Winona Ryder, is terrific, and no one is as adept at mining highly politicized issues for drama as Simon is.
2. Blunt Talk (Starz, August 22)
More than 20 years after Star Trek: The Next Generation finished its run, Patrick Stewart is finally returning to headline another American TV series. Stewart plays Walter Blunt, a newscaster forced to rebuild his credibility after he's arrested while driving drunk with a prostitute. Created by Jonathan Ames, who previously ran HBO's Bored to Death, Blunt Talk offers the same distinctive mix of debauchery and pathos.
3. Fear the Walking Dead (AMC, August 23)
How much Walking Dead is too much Walking Dead? AMC is gambling that the massive, loyal audience that has turned the zombie series into cable's biggest hit will be hungry for this "companion series," which tells an all-new story within the same universe. In addition to a new cast and a Los Angeles setting, Fear the Walking Dead will take place at the beginning of the zombie outbreak, giving fans greater insight into the societal collapse that was merely implied in the original series.
4. Narcos (Netflix, August 28)
Netflix's latest original drama offers a fictionalized take on the rise of Pablo Escobar's Medellin drug cartel, as told from the perspective of both Escobar (Elite Squad's Wagner Moura) and a DEA agent tasked with capturing him (Game of Thrones' Pedro Pascal). The story of Escobar's rise and fall is as bloody and dramatic as anything you'd find in fiction, and the 10-episode series will have the opportunity to chronicle it in painstaking detail.
5. Drunk History (Comedy Central, September 1)
Comedy Central's unique cocktail of alcohol, comedy, and history goes down as smoothly as anything on television. The concept is simple: Host Derek Waters invites comedians to recount their favorite stories from American history, while gently goading them into drinking as much as possible. Their sloshed ramblings are then performed as historical re-enactions by a cast of big-name actors and comedians. The upcoming third season will highlight American cities like Las Vegas and New Orleans.
6. You're the Worst (FXX, September 2)
Hailed by many critics as the best sitcom of 2014 — and without question the raunchiest — You're the Worst follows a pair of self-absorbed Angelenos (Aya Cash and Chris Geere) who begin a tumultuous relationship after a one-night stand. You're the Worst has earned praise and a devoted group of viewers by fearlessly relying on the inherent likability of its two leads while depicting them at, well, their worst.
7. Late Show with Stephen Colbert (CBS, September 8)
The longtime host of Comedy Central's The Colbert Report takes over the late-night chair that was vacated by David Letterman in May. There are a lot of questions left to be answered about Colbert's move to mainstream late-night: How much will he break from Late Show's conventional format? And how will viewers respond to seeing Colbert outside of the "Stephen Colbert" character he played so successfully? But whatever form the new Late Show takes, Colbert is a quick-thinking and engaging entertainer, and it'll be a blast to have him in a regular TV slot again.
8. The Mindy Project (Hulu, September 15)
To the great relief of its small but passionate group of fans, Hulu swooped in to save this perennially low-rated sitcom just a week after Fox cancelled it. Though The Mindy Project will now be a streaming-only series, creator and star Mindy Kaling has promised a relatively seamless transition: The all-new fourth season will consist of 26 episodes, parceled out once a week, just as they would be on a conventional network.
9. The Bastard Executioner (FX, September 15)
FX takes a crack at its very own Game of Thrones with The Bastard Executioner, a medieval-themed series from Sons of Anarchy creator Kurt Sutter, starring newcomer Lee Jones as the titular knight-turned-executioner. Sutter has a well-earned reputation for excess, but his over-the-top style might well prove to be a perfect fit for this brutal, blood-drenched take on life in the 14th century.
10. Blindspot (NBC, September 21)
NBC's new action/drama is as high-concept as it gets: A woman (Jaimie Alexander) wakes up nude, covered in tattoos, in the middle of Times Square, with no idea who she is or how she got there. Series creators Martin Gero and Greg Berlanti have invited comparisons to The Bourne Identity, which offered similar spy-fi thrills, and Alexander is a magnetic actress who's long overdue for a mainstream breakthrough.
11. The Muppets (ABC, September 22)
After the terrific success of the 2011 film The Muppets (and the relative disappoint of its sequel, Muppets Most Wanted), the Muppets are heading back to primetime. The new TV series takes a novel approach to the familiar characters, aping the mockumentary style of The Office and Parks & Recreation to offer a "behind-the-scenes" look at the lives of Kermit, Miss Piggy, Gonzo, and the rest.
12. Limitless (CBS, September 22)
A kind of small-screen sequel to the 2011 thriller of the same name, Limitless stars American Sniper's James McDorman as a regular joe whose life is upended when he takes the miracle drug NZT, which allows its users to unlock the full potential of their brains. Bradley Cooper, who starred in the original Limitless, is slated to make occasional appearances, and the dumb-but-fun premise should offer a unique wrinkle on the well-worn genre.
13. black-ish (ABC, September 23)
Kenya Barris' acclaimed sitcom, which follows a wealthy black family navigating the racial, cultural, and political lines of modern-day America, returns for a second season. There are few shows that tackle these issues in any way — let alone with so much humor — and black-ish's talented cast, which includes Anthony Anderson, Tracee Ellis Ross, and Laurence Fishburne, pulls it off with depth and style.
14. Empire (Fox, September 23)
Terrence Howard leads the gleefully soapy Empire as Lucious Lyon, a hip-hop mogul who must decide how to dispose of his vast fortune when he's diagnosed with ALS. Riffing on both King Lear and The Lion in Winter, Empire proudly wears its serialized ambitions on its sleeve, from an unusually large cast for a network drama (including a scene-stealing role from Taraji P. Henson) to a series of new songs from Timbaland. The second season ups the count from 12 episodes to 18, offering even more chances to pile on soapy twists.
15. Heroes Reborn (NBC, September 24)
After briefly capturing the zeitgeist with its buzzy first season in 2006, NBC's Heroes crashed hard with goofy, convoluted plotting and needlessly grim characters. But the core concept, which follows a group of people across the world who discover they have superpowers, is still compelling — and this 13-episode sequel series promises to return to the roots of what made Heroes such an out-of-the-box success in the first place.
16. The Last Man on Earth (Fox, September 27)
Even the best sitcoms tend to obsess over the same basic subjects — work, friends, family, and dating. That's why the first season of The Last Man on Earth was such a breath of fresh air: By following Phil Miller (Will Forte), one of the only survivors of a post-apocalyptic event, the series grounded its character-driven comedy in a truly unique situation. The second season picks up where the first left off, as Phil contends with the irritations of daily life in an increasingly crowded post-apocalypse.
17. The Daily Show with Trevor Noah (Comedy Central, September 28)
South African comedian Trevor Noah takes over the Daily Show anchor chair previously occupied by Jon Stewart — and given the cultish devotion Stewart amassed during his 16 years on The Daily Show, Noah has a big job ahead of him. The scrutiny brought on by the new gig has already led to controversy over Noah's old jokes, but it's not like Jon Stewart emerged fully-formed, either, and Noah's unique perspective on American culture offers plenty of opportunity for a fresh spin on The Daily Show's well-worn format.
18. The Grinder (Fox, September 29)
In a meta tweak on his real-life persona, Rob Lowe stars in The Grinder as Dean Sanderson, an actor best known for playing a hotshot lawyer on a TV series titled The Grinder. When the series ends, Sanderson returns to his hometown and joins his family's actual law firm — to the chagrin of his lawyer brother Stewart (Fred Savage), whose actual legal career has been overshadowed by his famous brother's fictional one.
19. The Leftovers (HBO, October 4)
HBO's polarizing drama — which takes place in a world reeling from a rapture-like event that saw the inexplicable disappearance of two percent of the world's population — returns for its sophomore run. Showrunner Damon Lindelof has promised a more streamlined and plot-driven second season, as the Garvey family heads to a Texas suburb that was inexplicably spared from the sudden disappearance of its citizens.
20. Homeland (Showtime, October 4)
It's been a rough few years for Homeland, which has seen steady erosion from the massive critical acclaim of its first season after misguided creative choices and goofy plot twists. Still, Claire Danes and Mandy Patinkin's performances remain as impressive as ever, and the new season — which jumps ahead two years and moves the story to Berlin — is a chance for a quasi-reboot that could bring Homeland back to previous glories.
21. iZombie (The CW, October 6)
Veronica Mars creator Rob Thomas' iZombie offers an even less conventional take on the murder mystery. Rose McIver stars as Liv Moore, a coroner who happens to be a zombie (albeit one who's mostly in control of her cravings). Liv discovers that by eating the brains of the murder victims that pass through her office, she can partially recall their memories, enabling her to help in solving crimes. The zombie genre may be overstuffed, but iZombie is one of the most unique and engaging evolutions yet.
22. Red Oaks (Amazon, October 9)
Amazon's promising new comedy series riffs on the coming-of-age comedies of the '80s with the story of a college kid (Submarine's Craig Roberts) who spends his summer working at a country club in 1985. Directed by Pineapple Express' David Gordon Green and featuring talented, underutilized actors like Paul Reiser and Jennifer Grey, Red Oaks is one of the stronger pilots to emerge from Amazon's ongoing attempt to launch a full slate of original shows.
23. American Horror Story: Hotel (FX, October 10)
Like pretty much anything by Glee creator Ryan Murphy, American Horror Story is maddeningly inconsistent — but even at its worst, there's nothing else that's quite like it. For its fifth season, Murphy has promised more actual horror than last year's campy Freak Show, with a slew of returning cast members and an extremely buzzy new role for Lady Gaga, playing the owner of the titular hotel.
24. The Walking Dead (AMC, October 11)
The Walking Dead continues, like its titular zombies, to lurch right along; the show's massive ratings scored it a sixth-season renewal all the way back in October 2014. The new season will follow the survivors as they settle into Alexandria, a "safe zone" in Virginia, with new allies and enemies on the horizon.
25. Fargo (FX, October 12)
For its second season, FX's terrific anthology drama rewinds the clock to 1979, delving into the "Sioux Falls massacre" that was briefly teased in conversation in season one. The all-new cast includes Kirsten Dunst, Ted Danson, and Patrick Wilson, playing the younger version of the character originated by Keith Carradine in season one.
26. Manhattan (WGN America, October 13)
Following a stellar first season, Manhattan — which follows the group of Los Alamos scientists tasked with building the atomic bomb at the height of World War II — returns for its sophomore season. Gorgeous, complex, and beautifully acted, this period drama cements WGN America as a go-to channel for fans of top-tier original dramas.
27. The Knick (Cinemax, October 16)
Steven Soderbergh's eccentric period drama, which follows a brilliant surgeon (Clive Owen) at a New York hospital in 1900, returns for another year. Bleak, grisly, and brutal, The Knick can be a hard show to watch, but its exploration of a little-discussed time and place in American history remains darkly mesmerizing.
28. Supergirl (CBS, October 26)
Superman's cousin Kara (Glee's Melissa Benoist) dons her own red cape in Supergirl. It would be an understatement to say that superheroes haven't always worked on the small screen, but Benoist is perfectly suited for the role, and creator Greg Berlanti — whose other shows include the CW's Arrow and The Flash — has certainly proven adept at this kind of material before.
29. Ash vs. Evil Dead (Starz, October 31)
More than 20 years after Army of Darkness, Bruce Campbell picks up his boomstick again for Ash vs. Evil Dead, the first TV installment in Sam Raimi's beloved horror-comedy series. The presence of Raimi and Campbell — as well as the anything-goes approach offered by a premium network like Starz — offer more than enough reasons to watch, but Ash vs. Evil Dead also offers a pair of intriguing new sidekicks in Jill Marie Jones and Ray Santiago.
30. Flesh and Bone (Starz, November 8)
Breaking Bad alum Moira Walley-Beckett launches her own series with Flesh and Bone, a harrowing drama set in the world of ballet. Relying on professional dancers like Irina Dvorovenko and Sascha Radetsky for maximum authenticity, Flesh and Bone promises to do for dancing ballet what Breaking Bad did for cooking meth.
31. Into the Badlands (AMC, November 15)
With its premiere months away, AMC's martial arts drama is still largely shrouded in mystery — but the ambition and scope is certainly intriguing. Danny Wu stars as Sunny, a warrior escorting a young boy across dangerous territory, in a story loosely based on the 1592 novel Journey to the West, which is widely regarded as one of China's greatest novels.
32. The Man in the High Castle (Amazon, November 20)
Amazon's bold and ambitious alternate history series, which is based on the Philip K. Dick novel of the same name, is set in a world where the Axis won World War II, dividing the United States into two large territories controlled by Germany and Japan. It's an unsettling, enormously elastic premise that allows for essentially infinite stories, exploring the full ramifications of a vastly different world.
TV shows that have already premiered:
(Our original previews for each of these shows were published earlier this year. We've left those curtain-raisers untouched, but appended updates to each item.)
33. Agent Carter (ABC, January 6)
After successfully reinvigorating its sophomore drama Agents of S.H.I.E.LD., Marvel is delving into its past with the limited series Agent Carter. The story picks up in the mid-1940s, shortly after the events of Captain America: The First Avenger, as Peggy Carter (Hayley Atwell) embarks on a series of top-secret missions while combating the sexism of the era. This is Marvel's first project centered on a female protagonist, and a look back at the events that set up for blockbusters like Iron Man and The Avengers should provide a fresh and intriguing take on the Marvel universe.
UPDATE: Agent Carter's brief run was praised by fans and critics alike, and despite so-so ratings, ABC is bringing it back for a second season, to premiere in 2016.
34. Babylon (SundanceTV, January 8)
Danny Boyle's dark satire follows an American public relations whiz (Brit Marling) hired to improve the sagging public image of London's Metropolitan Police Department. It's edgy, well-timed material, and the series wears its ambition on its sleeve, with a massive ensemble cast splitting perspectives between the PR team and the cops.
UPDATE: Babylon was a solid performer in the U.K., but never caught on stateside. It will not return for a second season.
35. Girls (HBO, January 11)
Girls' cultural footprint may be larger than its actual viewership, but there's still plenty to admire about Lena Dunham's unique depiction of life and love in your twenties. Season four takes a bold step by shifting the narrative away from Brooklyn, as Hannah Horvath (Dunham) begins a program at the Iowa Writers' Workshop. (Don't worry — the rest of the cast, including Adam Driver and Allison Williams, are staying put.)
UPDATE: Girls' ratings have more or less plateaued — after four seasons, you probably know if you're a fan or not. The fourth season made bold choices by splitting up its protagonists into distinct narratives, and a flash-forward in the finale indicates that the schism will continue. The series will return for a fifth season in 2016.
36. Shameless (Showtime, January 11)
For four seasons, Showtime's underappreciated dramedy has followed the ups and downs of the blue-collar Gallagher family, led by the deadbeat patriarch Frank (William H. Macy). Season five picks up shortly after Fiona (Emmy Rossum), the most responsible member of the family, is released from prison, getting back to life as usual as she sorts through her family's various dysfunctions.
UPDATE: Shameless continues to quietly amass buzz and acclaim, with William H. Macy's lead performance winning a Screen Actors Guild Award in January. The series will return for a sixth season, to premiere in January 2016.
37. Togetherness (HBO, January 11)
The Duplass brothers take their talents to television for this warm dramedy about a pair of middle-aged couples attempting to put their lives in order. Unlike most of what ends up on television, there's no big hook for Togetherness; just a group of genial actors, including Mark Duplass and Amanda Peet, digging into their likably messy characters as they navigate life in Los Angeles.
UPDATE: As Togetherness unrolled its narrative, it got darker, culminating in a cliffhanger that threatens the future of its central couple. Fortunately, viewers won't need to wait too long for resolution, as the series has been renewed for a second season (though a premiere date hasn't been set).
38. Parks & Recreation (NBC, January 13)
Following similarly beloved shows like 30 Rock and The Office into that good night, NBC's last truly brilliant sitcom ends its run with a final string of episodes that were teased in a flash-forward at the end of season six. Expect the show's final 13 episodes to serve as an extended love letter to the well-drawn characters and brilliant cast, from the relentlessly positive Leslie Knope (Amy Poehler) to internet favorite Ron Swanson (Nick Offerman) — as well as some intriguing new characters, like a hapless employee played by Jon Hamm.
UPDATE: After seven seasons, Parks & Recreation ended its run with a string of terrific episodes, culminating in a series of flash-forwards revealing the ultimate fates of its characters.
39. Broad City (Comedy Central, January 14)
Comedy Central's wonderfully loopy series returns for a second season, as Ilana Glazer and Abbi Jacobson navigate the travails of living in New York in your twenties. Aside from its two enormously appealing leads, Broad City's brilliance is in its elasticity; the series has no problem diverting from reality for any number of fantastical asides, offering scene after scene full of hilarious and unexpected turns.
UPDATE: Broad City was even stronger in its sophomore season, netting universally positive reviews and an ever-growing roster of devoted viewers. The series will return for a third season, set to premiere in 2016.
40. The Fall (Netflix, January 16)
It's been a long, long wait to see the next chapter in the chilling serial killer drama, but The Fall is finally set to pick up at the end of the first season's cliffhanger. Gillian Anderson stars as a police inspector on the trail of a sociopathic killer (Jamie Dornan, soon to debut as Fifty Shades of Grey's Christian Grey). The entire second season drops on Netflix on January 16, so set your binge-watching schedules accordingly.
UPDATE: The Fall's second season was a hit abroad, and Netflix's unquenchable thirst for exclusive programs means it will always have a home in the United States. The series will return for a third and final season, set to air sometime in 2016.
41. 12 Monkeys (Syfy, January 16)
Nearly 20 years after its premiere, Terry Gilliam's cultishly beloved sci-fi movie makes its way to the small screen, with X-Men alum Aaron Stanford stepping in for Bruce Willis in the main role. Stanford stars as James Cole, a time traveler sent back to prevent the terroristic release of a virus that will kill the vast majority of the world's population. It's going to be tough to live up to the dark vision of the original movie, but the basic premise of 12 Monkeys offers more than enough story for a TV series to expand upon.
UPDATE: 12 Monkeys proved divisive with critics, but SyFy was confident enough about the series' long-term appeal to order a second season, set to air sometime in 2016.
42. The Nightly Show with Larry Wilmore (Comedy Central, January 19)
Occupying the post-Daily Show slot once held by The Colbert Report, The Nightly Show promotes The Daily Show's longstanding "Senior Black Correspondent" to the host of his own series. It's safe to expect The Nightly Show to have a format similar to its sister series, but Wilmore is as distinctive and promising a host as Stephen Colbert was when The Colbert Report premiered in 2005.
UPDATE: The Nightly Show still has some kinks to work out, but Wilmore has proven himself a worthy successor to Colbert — and with Jon Stewart retiring from The Daily Show, Comedy Central is lucky to have an experienced and reliable anchor for its sister show.
43. Justified (FX, January 20)
The books and stories of Elmore Leonard have long been among Hollywood's favorite sources of adaptation — but there's never been anything as impressive as Justified, which successfully improves upon Leonard's original conception of U.S. marshal Raylan Givens, who appeared in several of his novels. Timothy Olyphant gets top billing, but he's equaled by Walton Goggins as Boyd Crowder, a grandiose, speechifying criminal who serves as Raylan's greatest threat and occasional ally. This is Justified's final season, and the series — which has never been afraid of a high body count — is likely to go out with a bang.
UPDATE: Justified's final season was one of its all-time best — a twisty, top-notch crime story bringing many of the show's most beloved characters back for one last goodbye. The series ended with a pitch-perfect finale on April 14, 2015.
44. The Americans (FX, January 28)
FX's thrilling Cold War drama, often described as the best show nobody's watching, deserves every bit of critical acclaim that's been thrown at it. Real-life couple Keri Russell and Matthew Rhys star as a pair of deeply embedded Russian spies living as a married couple just outside of Washington, D.C. The Americans has the darkness and moral complexity to stand up alongside TV's best dramas, and the nail-biting tension of its twisty narrative only stands to increase in its third season.
UPDATE: The Americans' ratings haven't improved, but its critical accolades have never been higher. The series will return for a fourth season in 2016.
45. Fortitude (Pivot, January 29)
You can't change the channel without finding a grim drama focused on a murder mystery, but there are promising signs that Fortitude will be a cut above your standard entry in the genre. Stanley Tucci stars as a detective who travels to a tiny Arctic community to solve a vicious and mysterious murder, leading a cast that also includes English acting luminaries like Michael Gambon and Christopher Eccleston.
UPDATE: Fortitude was weirder and more sprawling than its initial episodes might have indicated, using its frozen setting to hypnotic effect. A second season has been ordered, though no premiere date has been set.
46. Better Call Saul (AMC, February 8)
It's been more than a year since Walter White cooked his last batch of crystal meth, and AMC is returning to the world of Breaking Bad with Better Call Saul, a prequel series following the shady lawyer played by Bob Odenkirk in the original series. Messing with the history of a show as revered as Breaking Bad is a tricky prospect, but it's also an intriguing one — and while Walter White and Jesse Pinkman aren't slated to appear, viewers will be thrilled to see the return of fan-favorite character Mike Ehrmantraut (Jonathan Banks).
UPDATE: Better Call Saul didn't have the relentless narrative momentum of Breaking Bad, and the overarching story felt unfocused, but Bob Odenkirk's lead performance was more than enough reason to tune in. The series is a huge hit, boasting the highest-rated premiere for a scripted series in cable history, and a second season will air in 2016.
47. Unbreakable Kimmy Schmidt (Netflix, March 6)
Tina Fey co-created Unbreakable Kimmy Schmidt, which tells the story of a young woman (Ellie Kemper) who leaves a doomsday cult to start a new life in New York City. It's an offbeat premise for a sitcom, which is part of the reason that Unbreakable Kimmy Schmidt has had an unusually bumpy path to its premiere. The series was originally supposed to debut a 13-episode first season on NBC this spring, but in a complex series of maneuvers, the network ceded the sitcom to Netflix, which picked up two full seasons on the spot. Let's hope it's a better fit for Kimmy Schmidt, which always seemed a little too quirky for NBC primetime.
UPDATE: Unbreakable Kimmy Schmidt was terrific — hilarious, unique, and compulsively binge-watchable. Netflix hasn't set a premiere date for the second season, but it can't come soon enough.
48. Community (Yahoo! Screen, March 17)
It is almost unbelievable that Community has survived to its sixth season. The cultishly adored sitcom, which follows an offbeat group of students attending a community college, has weathered storm after storm: perpetually low ratings, the firing of its showrunner, the re-hiring of its showrunner, and the departures of numerous cast members (including three who were there from the pilot). Community's latest hurdle came last year, with an outright cancelation from NBC. It seemed like fans would be denied their often-cited wish for #sixseasonsandamovie when a last-minute reprieve came from an unlikely source: Yahoo! Screen, a fledgling video service that acquired that exclusive rights to the show's sixth season. To make up for cast departures, the new season of Community will introduce several new characters, including two new regulars played by Paget Brewster and Keith David.
UPDATE: The move to Yahoo! Screen didn't change the basic tone and style of Community — if you liked the show's previous seasons, you'll like this too. The series won't return for a seventh season, but it's hard to imagine Community going six seasons without getting its movie.
49. Bloodline (Netflix, March 20)
The creators of FX's Damages take their twisty sensibilities to Netflix for Bloodline, which chronicles the rift that develops in a family when its prodigal son returns. Details about the series have been scarce, but the top-notch cast — including Kyle Chandler, Ben Mendelsohn, Linda Cardellini, and Sissy Spacek — is more than enough to make Bloodline worth a look.
UPDATE: Dedicated viewers who binge-watched all 13 episodes of the well-received Netflix drama will have another season to devour; Bloodline will return for a second outing in 2016.
50. Outlander (Starz, April 4)
After several misbegotten stabs at period dramas, Starz scored with this buzzy adaptation of Diana Gabaldon's series of historical fantasy novels. Caitriona Balfe stars as a World War II combat nurse who travels back in time to Scotland's civil war in 1743. It might sound a little goofy, but Outlander sells the premise with style, leaping deftly from genre to genre for a story that's not quite like anything else on television.
UPDATE: The back half of Outlander's first season didn't live up to the initial run of episodes, but the show's fans remain as loyal as ever. A second season has been ordered, though no premiere date has been set.
51. Wolf Hall (PBS, April 5)
Hilary Mantel's brilliant novel about the court of King Henry VIII — told from the perspective of his often-maligned advisor Thomas Cromwell — gets a lavish small-screen adaptation. Tony-winning stage actor Mark Rylance stars as Cromwell, leading a cast that includes Homeland's Damian Lewis as King Henry. Wolf Hall's dense reappraisal of British history packs in all the political intrigue of Game of Thrones, and a faithful adaptation should prove no less addictive or hypnotic.
UPDATE: Between a deep, talented cast and an intelligently streamlined take on the story, Wolf Hall offered a top-notch take on Mantel's novels. The only complaint is that the series spanned just six episodes. With any luck, when Mantel publishes her third and final Cromwell novel, The Mirror and the Light, Wolf Hall's cast will reassemble to complete the story.
52. Mad Men (AMC, April 5)
What's left to be said about Mad Men? AMC's brilliant drama, which centers on a Manhattan advertising firm in the 1960s, has already secured its place among the great shows in television history. Last year's set of episodes, which made up the first half of Mad Men's final season, were some of the best in the show's entire run, and the show's sprawling ensemble cast is as deep (and uniformly excellent) as ever. With just seven episodes left, it's going to be hard to say goodbye to Mad Men, but that's no reason to miss a single second of the show's final hours.
UPDATE: Mad Men's final batch of episodes didn't miss a step, offering a moving and fitting end to the show's many stories. And the instantly iconic final shot of Don Draper offered an intriguing kind of television Rorschach Test, ensuring that viewers will continue to debate Mad Men's ultimate message for years to come.
53. Louie (FX, April 9)
A justified critical darling, Louie C.K.'s experimental sitcom is one of TV's most unpredictable shows; by playing freely with form and style, C.K. ensures that viewers never know what they're going to see when they tune in. With Louie C.K. serving as creator, writer, director, and star — as well as a host of other jobs — Louie is one of TV's few true auteur projects. Watching an episode is like getting a glimpse into the acerbic comedian's brain.
UPDATE: Unfortunately, C.K.'s overstuffed schedule means that we many not get any more Louie for a while; though the series will eventually return for another season, C.K. has announced an indefinite hiatus while he focuses on other projects.
54. Daredevil (Netflix, April 10)
Marvel extends its superheroic empire with the first of four Netflix-exclusive dramas. Charlie Cox stars as Daredevil, a blind superhero who fights crime using his enhanced other senses. (The remaining three shows — centered on Jessica Jones, Iron Fist, and Luke Cage — will premiere later, with a miniseries combining all four characters to follow.) Daredevil has a fiercely loyal following among comics fans, but the first major adaptation of his story, which starred Ben Affleck, failed to connect with audiences in 2003. Since then, Marvel has essentially rewritten the book on superhero adaptations, and it's hard to imagine it will botch the opportunity to reintroduce a character with so much potential to mainstream audiences.
UPDATE: Daredevil thrilled comic fans with a darker, tighter story than Marvel has ever told on the big screen. The second season, slated to premiere sometime in 2016, will up the ante by introducing The Walking Dead's Jon Bernthal as fan-favorite antihero The Punisher.
55. Game of Thrones (HBO, April 12)
Over four seasons, HBO's fantasy drama has achieved the kind of buzz most networks can only dream about, turning once-obscure phrases like "Winter is Coming" and "Red Wedding" into entrenched cultural catchphrases. Though many of the best moments from George R.R. Martin's novels have already occurred in the TV series, the fifth season of Game of Thrones is likely to be the most sprawling, with fan-favorite characters like Tyrion Lannister and Arya Stark scattered across the world. TV shows rarely come more ambitious, or more compulsively watchable, than this.
UPDATE: In its fifth season, Game of Thrones showed no signs of slowing down, ending on a brutal cliffhanger that has fans poring over set reports to try to guess its resolution. A sixth season will premiere in 2016.
56. Veep (HBO, April 12)
Building on a third season that was easily the show's best, HBO's scathing political satire returns as Julia Louis-Dreyfus' Selina Meyer — thrust into the nation's highest office after the unexpected resignation of the president — battles to keep her role in a contentious election. Veep is the ideal political satire for our time: hilarious, profane, and unfailingly committed to the idea that politicians on both sides of the aisle are petty, self-absorbed idiots.
UPDATE: Veep's fourth season upped the stakes for every existing character while introducing some terrific new ones (played by actors like Patton Oswalt and Hugh Laurie). Veep will return for a fifth season, though creator Armando Ianucci has left the series.
57. Orphan Black (BBC America, April 18)
The second season of Orphan Black was a step down from the addictive, propulsive first, but no matter how much it went off the rails, the sci-fi head-scratcher would be worth watching solely on the basis of its star. Over the course of the series, Tatiana Maslany has successfully played more than a dozen separate characters (all clones), and the third season adds a new adversary in a set of male clones (Ari Millen).
UPDATE: Orphan Black is still pretty convoluted, but Maslany — finally nominated for a Best Actress Emmy — continues to anchor the series. A fourth season will premiere in 2016.
58. Happyish (Showtime, April 26)
The genesis of Happyish is a sad story: the dramedy originally starred Philip Seymour Hoffman, who had already filmed the pilot before his sudden death. Those who have seen the originally Happyish pilot have testified to Hoffman's brilliance in the lead role, and while it's a shame that viewers will never get to see him in a recurring TV role, the new version of Happyish — which replaces Hoffman with Steve Coogan — still has plenty of promise. Happyish follows Thom Payne, a middle-aged ad executive who pushes back against a youth-driven culture as he staves off his own sense of irrelevance.
UPDATE: Unfortunately, Happyish turned out to be a dud, held back by a smug and inconsistent tone despite the strong performances of its lead actors. Showtime cancelled the series after single season.
59. Penny Dreadful (Showtime, May 3)
Forget Homeland and The Affair — the best series on Showtime is Penny Dreadful. This wonderfully morbid period horror-drama packs in all the best elements of gothic fiction: ornate dialogue, gorgeous locales, a lavish orchestral score, and a never-ending stream of creepy, otherworldly creatures to tempt our heroes into succumbing to their darker sides. Anchored by an unmissable performance from Eva Green and an impressive comeback role for Josh Hartnett, Penny Dreadful is TV's most compelling horror show.
UPDATE: True to form, Penny Dreadful returned in all its bloody, gonzo glory, with a terrifying villain to match (Helen McRory). The series will return for a third season, though no premiere date has been set.
60. Wayward Pines (Fox, May 14)
M. Night Shyamalan's offbeat thriller series is so clearly inspired by Twin Peaks that it almost borders on plagiarism — but if you're going to crib, you might as well crib from the best. Matt Dillon stars as a Secret Service agent sent to investigate the disappearance of two fellow agents in a small Idaho town, only to discover that the entire town is a bizarre slice of Americana filled with strange secrets. Based on Shyamalan's recent pedigree and the ludicrous teaser video, Wayward Pines could easily turn out to be a fiasco — but it definitely doesn't look boring.
UPDATE: Wayward Pines turned out to be bonkers — but if bonkers was what you were looking for, it certainly delivered. No further installments have been announced,
61. Hannibal (NBC, June 4)
Bryan Fuller's arty, gory take on the fictional killer is one of network TV's most unjustly overlooked dramas: gorgeous, strange, and embedded with a tense psychological depth. As Hannibal, Mads Mikkelsen is good enough to make you forget about Anthony Hopkins, and Hugh Dancy is every bit his equal as Will Graham, the troubled FBI profiler whose pursuit of Hannibal brought him to the brink of insanity.
UPDATE: Despite a third season that brought Hannibal to new and terrifying heights, NBC has pulled the plug on the series. If you're behind, catch up and enjoy it while we still have it.
62. Sense8 (Netflix, June 5)
The Wachowskis have never equaled the towering, genre-expanding success of The Matrix, but no one can deny the ambition of their follow-up projects. Sense8, their first TV series (in a partnership with Babylon 5 creator J. Michael Straczynski), follows eight strangers from across the world who suddenly, inexplicably become mentally and emotionally linked.
UPDATE: Sense8 was extremely uneven, but it's hard to be overly frustrated by any series that works this hard to break from TV norms. A second season has been ordered, though no premiere date has been set.
63. Wet Hot American Summer: First Day of Camp (Netflix, July 31)
The cultishly adored comedic film — which follows a group of counselors through a surreal series of misadventures at a summer camp — is finally getting its long-discussed prequel in the form of a Netflix limited series. Impressively, the series has managed to assemble pretty much everybody from the movie's insanely stacked cast, including Amy Poehler, Bradley Cooper, Paul Rudd, and Elizabeth Banks.
UPDATE: Wet Hot American Summer was an absolute blast — a silly, uber-watchable series that perfectly matched the tone of the movie while introducing a series of new revelations that make it even more fun to watch. No word on another season, and the schedules of the cast might make one impossible — but fans should be thrilled they got this one.
Continue reading for free
We hope you're enjoying The Week's refreshingly open-minded journalism.
Subscribed to The Week? Register your account with the same email as your subscription.
Sign up to our 10 Things You Need to Know Today newsletter
A free daily digest of the biggest news stories of the day - and the best features from our website
Scott Meslow is the entertainment editor for TheWeek.com. He has written about film and television at publications including The Atlantic, POLITICO Magazine, and Vulture.