Can scientists eradicate physical pain?
New research suggests a solution may be on the horizon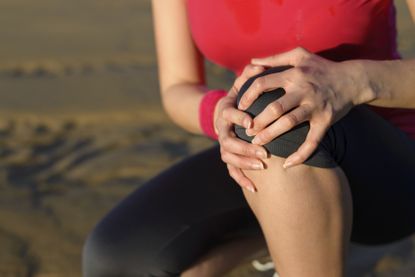 (Image credit: iStock)
The painkillers of the future may not be pills, shots, or ointments. Instead, new findings suggests you may soon be treating physical agony by targeting your genes.
A team of researchers co-led by the University of Cambridge have discovered and identified a gene that, when mutated, produces humans who are born without the ability to feel pain. The disorder is called congenital insensitivity to pain (CIP). It's incredibly rare — and incredibly dangerous for those who suffer from it. After all, pain is a survival tool. "Pain perception is an evolutionarily conserved warning mechanism that alerts us to dangers in the environment and to potential tissue damage," the University of Cambridge explained in its announcement. A life without pain often means a life of sustained injuries and scars.
But dangerous as this disorder is, researchers think it can also shed light on new ways to treat chronic pain.
Subscribe to The Week
Escape your echo chamber. Get the facts behind the news, plus analysis from multiple perspectives.
SUBSCRIBE & SAVE
Sign up for The Week's Free Newsletters
From our morning news briefing to a weekly Good News Newsletter, get the best of The Week delivered directly to your inbox.
From our morning news briefing to a weekly Good News Newsletter, get the best of The Week delivered directly to your inbox.
By sequencing DNA collected from families with a history of pain insensitivity and CIP, researchers have identified the gene responsible: PRDM12. Under normal circumstances, this gene releases a protein that is instrumental in the proper growth of neurons that sense pain. If the gene is mutated, the protein doesn't get released, and pain nerves don't form properly. This explains why many people with CIP have no nerve endings in their legs.
So what does this new finding mean for future pain-feelers? "If we know the mechanisms that underlie pain sensation, we can then potentially control and reduce unnecessary pain," says Professor Geoff Woods from the Cambridge Institute for Medical Research, who co-led the study.
It's not that people who suffer from CIP can't feel anything at all. They are sensitive to touch and pressure on the skin. It's only pain that has no effect. What if we could replicate this to help treat people with extreme or chronic pain?
"The current treatments for pain dull everything," says Aditi Bhargava, associate professor at UCSF's School of Medicine. "You have a little fire in the kitchen, but your only solution is a fire hose that floods the entire house. You put out the fire, but you're affecting the whole house in the process — a huge negative side effect." Bhargava has been working to develop a gene therapy that focuses specifically on dulling the pain message sent to the pain-sensing neurons, without shutting everything else down. "We're hoping that while you reduce pain, for example, you'll still be able to chew or not drool," she says.
In addition to PRDM12, scientists have identified four other genes associated with insensitivity to pain. Two have already led to new painkillers, and researchers believe many more genes have yet to be found.

Continue reading for free
We hope you're enjoying The Week's refreshingly open-minded journalism.
Subscribed to The Week? Register your account with the same email as your subscription.