Business Insider, Axel Springer, and the great online media bubble
Is Business Insider really worth $343 million? Only time will tell.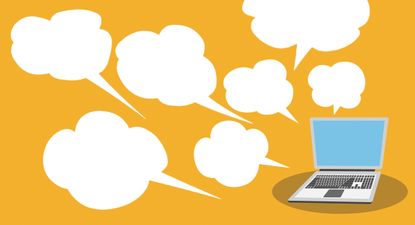 (Image credit: Illustrated | Image courtesy iStock)
Sign up to our 10 Things You Need to Know Today newsletter
A free daily digest of the biggest news stories of the day - and the best features from our website
Thank you for signing up to TheWeek. You will receive a verification email shortly.
There was a problem. Please refresh the page and try again.
During the invasion of Iraq, Thomas Friedman's never-ending insistence that "the next six months" would decide the fate of the occupation turned into something of a running joke. Bloggers even came up with a term for these eternally reoccurring critical periods: the Friedman Unit.
So why are you, dear reader, hearing about this esoteric bit of foreign policy commentary trivia in an economics column? Because the Freidman Unit is arguably key to understanding the current money boom in online media.
On Tuesday, that money boom was most evident in the sale of Business Insider.
Subscribe to The Week
Escape your echo chamber. Get the facts behind the news, plus analysis from multiple perspectives.
SUBSCRIBE & SAVE
Sign up for The Week's Free Newsletters
From our morning news briefing to a weekly Good News Newsletter, get the best of The Week delivered directly to your inbox.
From our morning news briefing to a weekly Good News Newsletter, get the best of The Week delivered directly to your inbox.
The outlet, which specializes in business and political news along with we-dare-you-to-click-this headlines, tried to sell itself for $100 million in 2013. It found no takers then, but now Axel Springer is prepared to fork over $343 million to increase its ownership stake in Business Insider from 9 percent to 97 percent.
The New York Times reported that the move will increase the digital audience for the German publishing powerhouse by two-thirds, to 200 million users. Axel Springer has already bought into a European version of Politico and a Silicon Valley online magazine, and it made a failed stab and snatching up The Financial Times earlier this year. Taking on Business Insider will vastly expand Axel Springer's English language presence, making it the world's sixth-biggest digital publisher.
The move is also a coup for Business Insider's founder, fallen Wall Street analyst Henry Blodget, who started the outlet in 2007. From those modest beginnings, the website has roared to a multi-pronged and multi-country affair, boasting 76 million monthly unique visitors. (It had 7.8 million unique monthly visitors in 2010.)
Still, underneath those holy-cow-esque numbers, it's not entirely clear what Axel Springer's play is here. The company is hardly in need of financial rescue: It made $161 million in profits, before taxes, on $896 million in revenue in the second quarter of 2015. And the explosion in Business Insider's size has not been accompanied by an explosion in profitability. It's still a private company, so exact figures are hard to come by, but Business Insider has reportedly struggled to turn a profit. It briefly made $2,127 in profit on $4.8 million in revenue in 2010 (just enough for a MacBook Pro), then reportedly fell back out of profitability in 2014 despite massively growing revenue.
Nevertheless, "the transaction is an essential component of Axel Springer's strategy to grow with digital journalistic offerings in English-language geographies," the company said in a statement. And other big recent investments — $50 million for BuzzFeed, $500 million for Vice Media Inc., $46.8 million for Vox Media, etc. — have driven a capital boom in the digital media world.
The clue to what's going on might lie with who owns the other 3 percent of Business Insider: Jeff Bezos, founder and CEO of Amazon.
Bezos is famous (or infamous) in the financial world for his disregard for profits. As Brad Stone and Jim Aley put it in Bloomberg Business back in 2013, Bezos "is more concerned with driving cash flow than making money because he believes the opportunity offered by the internet, and by e-commerce, is massive and still largely untapped." In other words, Bezos thinks we're still in the land-grab phase of the internet, and companies need to fight for market share and viewers to best position themselves for when the real profits finally arrive. That's why Bezos concentrates on cutting costs and accepts razor-thin profits: It drives out competitors.
So is Bezos right? Eh, maybe.
After a decade, The Huffington Post is still just breaking even. Gawker is doing well, with $6 million in profit on $44.4 million in revenue in 2014. And The New York Times is doing fine too, with its mix of print and media offerings, as well as free and subscription content. But it's a storied institution with an enormous amount of backing, and is just doing what it did before, except with bytes as well as ink. And there are only so many eyeballs out there, so the better they do in revenue from clicks, the less well everyone else can do.
More fundamentally, it's not clear what the business model is that drives these sky-high valuations in the younger crowd of digital outlets. As Michael Wolff put it in a perceptive essay in USA Today, the basic problem is that revenues from traffic don't increase in proportion to content. So let's say you double your traffic by adding new content. That will add new costs in terms of new servers, new journalists, etc. But while your revenue goes up from the new traffic, it doesn't increase by the same proportion that you increased your costs. Every new unit of costs you add generates a lower additional return in revenue, until the two trend lines meet.
And that's assuming you're a pure content mill — just throwing stuff at the wall to pull in clicks — instead of doing actual specialty stuff like long-form reporting or data dives, which will increase your costs even more.
There are ways to push back at this trend. You can try video, or mix in premium content behind a paywall along with the free stuff. (That's something Business Insider is trying with BI Intelligence.) Or you can bank on some breakthrough technological or advertising strategy that remakes the set of forces at play. But none of these options have cracked the code yet.
What if they don't? What if the pincer move between linearly increasing costs and declining revenue is an inescapable reality — built into the economic mechanics of online media? In that case, we've got a big bubble in online media that's gonna pop.
As Wolff put it, everyone could just "accept a smaller business and make it profitable by carefully controlling your costs." But these valuations and purchases make it clear that a modestly profitable smaller business is not an outcome investors are prepared to live with. Rather, they want to be well-positioned for when the big payday finally arrives.
So the theory behind the Bezos method, and Axel Springer's buyout of Business Insider, and the entire rest of the online media boom, is simple: The code hasn't been cracked yet. But it will be.
Just wait one more Friedman Unit.
Continue reading for free
We hope you're enjoying The Week's refreshingly open-minded journalism.
Subscribed to The Week? Register your account with the same email as your subscription.