Panama Papers: What are the super-wealthy accused of doing?
All the details on the Mossack Fonseca files that have blown open the financial arrangements of the super-rich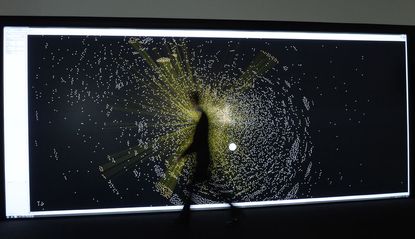 (Image credit: )
This week's news has been dominated by the release on Sunday of 11.5 million documents related to Panama-based law firm Mossack Fonseca, blowing the lid of some of the secret financial arrangements of the super-rich.
It's a story that will run and run - it has already implicated 12 current or former world leaders, the relatives and close associates of a host of others, including our own Prime Minister's late father, and swaths of other celebrity figures, from Jackie Chan to Barcelona football star Lionel Messi.
But what are they all accused of actually doing?
Subscribe to The Week
Escape your echo chamber. Get the facts behind the news, plus analysis from multiple perspectives.
SUBSCRIBE & SAVE
Sign up for The Week's Free Newsletters
From our morning news briefing to a weekly Good News Newsletter, get the best of The Week delivered directly to your inbox.
From our morning news briefing to a weekly Good News Newsletter, get the best of The Week delivered directly to your inbox.
What are the Panama Papers?
In a nutshell, they are a paper trail that connects the offshore financial interests of 214,488 companies and 14,153 clients of Mossack Fonseca. For the record, the firm has been around for close to 40 years and, according to the Daily Telegraph, claims to specialise "in commercial law, trust services, investor advisory and international structures".
What does that really mean?
It means the firm facilitates or sets up companies for clients in tax havens such as the British Virgin Islands, where secrecy is paramount and, typically, the actual owners of the companies are hidden. This could have enabled powerful figures to hide information - especially the source and amount of their money - they'd rather was not in the public domain and that could even have been illegal.
Have there been allegations of illegal activity?
Oh yes. The worst alleged offences relate to sanctions-busting - helping people who are barred from certain markets to get around government restrictions. The BBC cites as an example Rami Makhlouf, a cousin of Syrian President Bashar Assad, who is blacklisted in both the UK and US but who kept his companies trading internationally by moving them to the British Virgin Islands.
In that case, there is even an embarrassing link to the UK government. In 2011, HSBC asked for a "certificate of incumbency" - essentially an identity check - for his company, Drex Technologies, which the governor of the British Virgin Islands could only get with approval from the Foreign Office. "The document very clearly states that the director of Drex Technologies is Rami Makhlouf," says the BBC.
Anything else?
There are claims of money laundering and that this may be why so many associates of Vladimir Putin are named. The Russian President is not mentioned in the documents.
There is also the general suspicion that much of the activity is used to avoid, or even illegally evade, paying correct national taxes. In one case, a US millionaire was offered fake ownership records to hide money, which the BBC points out is in breach of international regulations designed to prevent tax cheating.
So has everyone named committed a crime?
Almost certainly not – and at the moment it's not clear who has and hasn't. In most cases, the revelations merely link people with offshore companies.
Doesn't that always imply wrongdoing?
It is generally viewed with suspicion, but it's not always illegitimate and absolutely not always illegal. The New York Times says sometimes offshore centres are used to get around rules on, for example, US citizens owning property overseas, or to enable a safe base from which to make "investments into countries with weak or corrupt legal systems".
Have there been any casualties?
Iceland's prime minister stepped aside and has been replaced after the papers revealed he and his wife owned a company that owned bonds in its failed banks. The Financial Times says Sigmundur David Gunnlaugsson never disclosed these links and successfully negotiated a deal with overseas creditors of the banks, "leaving him open to allegations that he had a conflict of interest".
Back in the UK, David Cameron's reputation has taken a battering after it was revealed that in the early 1980s, his dad, Ian, helped set up an offshore investment trust that advertised itself as not being subject to any taxes. It has been noted that the structure was legal at the time and investors would, in theory, have paid more UK tax as profits would have been higher due to the assets growing free of tax. But given that the government lobbied the European Union for concessions on trusts in 2013, it is embarrassing to say the least.
Now he's published his tax return, is Cameron in the clear?
No. The tax return confirmed what he'd previously stated - that he sold the investments in 2010 for £9,501 and didn't pay capital gains tax on the profit as it was below the £10,100 threshold, reports The Guardian. He has paid more than £75,000 in tax on £200,000 of combined income in the past year.
But he also revealed his mother had gifted him £200,000 on top of the £330,000 he inherited after his father's death in 2010. While this is a perfectly legitimate tactic routinely advocated by most newspapers' personal finance editors, the press have ramped up their hounding of the PM.
Where can I find out more?
The International Consortium of Investigation Journalists has spent a year working with 107 media organisations to analyse the papers and has produced this website on some of the key figures and what the papers are known to say so far.

Continue reading for free
We hope you're enjoying The Week's refreshingly open-minded journalism.
Subscribed to The Week? Register your account with the same email as your subscription.