4 blunders pundits make about Obama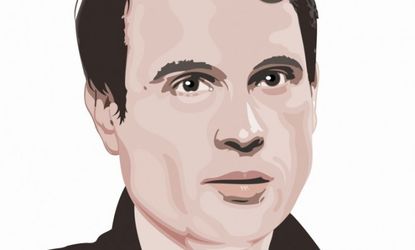 When the chairman of the Joint Chiefs of Staff is your biggest dove, and a man who made his reputation by protesting unnecessary wars becomes your biggest hawk, it's safe to say the military action you intend to pursue is not an easy call. And boy, were mistakes ever made! Since blunder-listing is en vogue, though, maybe it's time to list the blunders that those reveling in President Obama's blunders might themselves make about the way forward.
1. Assuming that a chastened Obama will be less inclined to facilitate or directly participate in a strike against Iran if Iran continues to pursue nuclear weapons. The opposite is probably the case. The White House may over-learn from Syria, and simply commence military actions when its real red lines are crossed. Iran is no less complex than Syria, and the consequences of any sort of military action are terribly difficult to predict, but the administration has a real strategy, has contingency plans, an itchy-trigger-fingered partner in Israel, the tacit support of Saudi Arabia and Egypt, and a sense that Iran represents a much bigger threat to American national security than Syria ever will.
2. That Obama's presidency is a lost cause. In the two weeks I spent overseas, I don't know how many POLITICO articles I came across that read as pre-obituaries for the final three and a half years of the president's term. Immigration: dead. Budget reform: dead, dead. The sequester: permanent. Many of the articles posit that everything about politics has changed, and then they proceed to use the old metrics to assess whether Obama can survive the change. My favorite example: The media is so fragmented these days that Obama cannot ever command an audience that is big enough to be persuasive, so, I mean, why even try. And, by the way, Obama has totally failed to be persuasive! I don't know how the Syria thing works out, but, as always, the politics of everything else doesn't simply go away because of one major foreign policy stumble. Sometimes, the re-worked political consensus can break logjams. Progress and folly are two of the best ways to shake things up.
Subscribe to The Week
Escape your echo chamber. Get the facts behind the news, plus analysis from multiple perspectives.
SUBSCRIBE & SAVE
Sign up for The Week's Free Newsletters
From our morning news briefing to a weekly Good News Newsletter, get the best of The Week delivered directly to your inbox.
From our morning news briefing to a weekly Good News Newsletter, get the best of The Week delivered directly to your inbox.
3. That Obama's current weakness has nothing to do with the National Security Agency leak controversy. Here is one way that revealing the sources and methods behind U.S. intelligence gathering can clip the vas deferens of an American president: When you're trying to build support for an international engagement and have to spend a lot of your time explaining, in public and in private, just what it is your spy agency is doing poking its nose into the private emails of your allies' governments. I'm not referring here to the leaks about the domestic stuff; I'm specifically and pointedly blaming the stories about spying on China, Mexico, Brazil, the E.U., France, and Germany. And Israel. The NSA leaks are THE big domestic news story of the year. The secrecy state is crumbling, and it is consuming a lot of the president's bandwidth, whether he admits it or not.
4. Assuming that Obama's decisions have nothing to do with a conscious decision to scale back the powers that the executive branch has claimed for itself in matters of war and security. Sure, there are many reasons why Obama does what he does, and domestic and international politics are front and center. But the easiest way to explain the most baffling decision — suddenly going to Congress — is to take what Obama said at face value. He might well have come to realize that his presidency, far from taming the excesses of the Bush administration, was on a course to meet or exceed them, albeit in a way that seemed a little nicer and somewhat more friendly. But now, because of public pressure, because the policies don't seem to be working that well, and because he seems to have grown more uncomfortable with his own status quo, Obama is slowly turning away from a drones-only counter-terrorism policy, from secrecy, from secret legal opinions, from enforcing minor drug crimes and even from the congressionally-imposed logjam at Guantanamo Bay.

Continue reading for free
We hope you're enjoying The Week's refreshingly open-minded journalism.
Subscribed to The Week? Register your account with the same email as your subscription.