What Kickstarter has in common with Hobby Lobby
Both companies show that there's more to corporate life than greed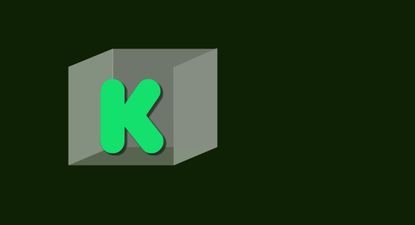 (Image credit: Illustration by Lauren Hansen)
Sign up to our 10 Things You Need to Know Today newsletter
A free daily digest of the biggest news stories of the day - and the best features from our website
Thank you for signing up to TheWeek. You will receive a verification email shortly.
There was a problem. Please refresh the page and try again.
We tend to think of corporations as mindless profit-maximizing machines. But this is not destiny: Every so often, a corporation will split off from the Gordon Gekko pack.
Take Kickstarter, which for a year has been a B Corp — a voluntary designation put together and policed by the nonprofit B Lab, which commits a company to environmental sustainability, accountability, and transparency. (Other companies like Etsy, the online arts and crafts marketplace, have taken on the B Corp designation as well.) Then this past Sunday, Kickstarter announced it would be reincorporating as a "benefit corporation," which gives those commitments legal force by writing them into the company's charter.
There's a lot going on here. But maybe the most interesting question is the most basic: What causes a corporation to do this sort of thing? In answering that question, we might see some similarities to another company many of Kickstarter's progressive or leftwing fans would be far more hesitant to praise: namely, Hobby Lobby.
Subscribe to The Week
Escape your echo chamber. Get the facts behind the news, plus analysis from multiple perspectives.
SUBSCRIBE & SAVE
Sign up for The Week's Free Newsletters
From our morning news briefing to a weekly Good News Newsletter, get the best of The Week delivered directly to your inbox.
From our morning news briefing to a weekly Good News Newsletter, get the best of The Week delivered directly to your inbox.
Now, becoming a B Corp is purely voluntary, and maintaining the meaningfulness of the label is the job of B Lab. But a benefit corporation is actually a legal category in 31 different states. Companies can choose for themselves what goes into their charter — in Kickstarter's case, that includes environmental goals, privacy commitments, a promise to "not use loopholes or other esoteric but legal tax management strategies to reduce its tax burden," and donating 5 percent of its after-tax profits to arts and social justice charities. The various state laws include legal reporting requirements that benefit corporations have to adhere to so the public can keep track of how they're doing in living by their values.
The benefit corporation designation also gives the commitments the force of law in legal disputes. Historically, the idea that a corporation's first duty is to financially benefit its shareholders has guided courts in settling corporations' internal disputes. But with a benefit corporation, the other commitments in its charter — to environmental concerns, or social justice, or whatever — gain as much force in court as the fiduciary duty to shareholders.
Benefit corporations and B Corps can still be for-profit, and can still be publicly traded on the stock market. So while Kickstarter will continue to make profits and pay a certain dividend to its investors, the extra interesting thing is that the company's powers-that-be say they never want to sell it or take it public. "That would push the company to make choices that we don't think are in the best interest of the company," Yancey Strickler, the CEO, told The New York Times. And the article suggested Kickstarter's investors understand the company won't provide the same payout they could expect elsewhere, and got into it with that knowledge.
Hobby Lobby comes in here because that company, too, has remained private instead of going public. And it's made decisions, based on moral principles, that cut against the profits-above-all mentality: namely, by paying the 23,000 people who work at its stores a living wage. The minimum for full-timers is $13 an hour, and $9 an hour for part-timers.
The wrinkle here is that, while the secular commitments embodied by the B Corp and benefit corporation set-up are what guided Kickstarter, Hobby Lobby's lodestar is the evangelical Christian faith of its owners. Which is also why it ran afoul of ObamaCare's mandate that all employer-provided health insurance plans include birth control: some evangelicals believe abortion from conception onward is immoral, and that some forms of birth control work by inducing an abortion shortly after conception.
Set aside the merits of Hobby Lobby's birth control dispute for a moment, and concentrate on something else: These days, the temptation to keep shareholder or investor priorities number one is overwhelming. Between regulatory changes, a low corporate income tax, and low capital gains taxes, companies can pay out enormous portions of their revenue stream to Wall Street. And since stock options and the like are a huge part of how most corporate upper management teams are compensated these days, they become part of that group of Wall Street beneficiaries themselves. Which is why, as the Times noted, most of Kickstarter's fellows in the tech startup world are racing to reach ever-higher profits, and to go public. The whole reason so many businesses push against living wages, environmental sustainability, donations to the public good, and the like is because those activities cut into the money hose available to the financial class.
Like most capitalists, the people running these companies are interested first and foremost in making money. Serving some higher goal — be it environmental sustainability, social justice, the public good, or Christian moral teaching (by certain interpretations) — is secondary. So both Kickstarter and Hobby Lobby represent something rather rare and precious in the American economic ecosystem: companies that willingly downsize the financial interests of their investors or shareholders in favor of other priorities.
This is not to say that Hobby Lobby — or the Supreme Court justices who found in its favor — was correct in the Hobby Lobby case. But it's worth thinking about how we can design policy to encourage different moral philosophies beyond that of the Gordon Gekko variety in American companies.
Continue reading for free
We hope you're enjoying The Week's refreshingly open-minded journalism.
Subscribed to The Week? Register your account with the same email as your subscription.
Sign up to our 10 Things You Need to Know Today newsletter
A free daily digest of the biggest news stories of the day - and the best features from our website
Jeff Spross was the economics and business correspondent at TheWeek.com. He was previously a reporter at ThinkProgress.