What is manifesting - and why is it trending on TikTok?
Gen Z social media users say the spiritual practice is changing their lives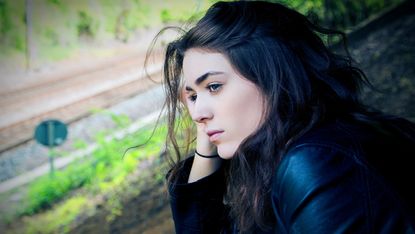 (Image credit: PxHere)
First came "stan", then "cheugy" and now Gen Z is bandying about another term that may baffle older generations: "manifesting".
Derived from the word "manifestation", manifesting is the theory that we can all bring tangible change to our lives through positive thoughts, beliefs and emotions.
Business and life coach Caroline Castrillon explained that if, for example, "your dream job is to become a professional author, imagine how it will feel to finish that initial manuscript, sign your first book deal or make the New York Times bestseller list".
Subscribe to The Week
Escape your echo chamber. Get the facts behind the news, plus analysis from multiple perspectives.
SUBSCRIBE & SAVE
Sign up for The Week's Free Newsletters
From our morning news briefing to a weekly Good News Newsletter, get the best of The Week delivered directly to your inbox.
From our morning news briefing to a weekly Good News Newsletter, get the best of The Week delivered directly to your inbox.
"These positive thoughts will help you to create your future rather than stay stuck in the present," she wrote in an article for Forbes.
As the BBC's religious reporter Sophia Smith Galer explained last year after manifesting first began trending on TikTok, the concept "comes from New Thought philosophy, a 19th century spiritual movement from the United States that put an emphasis on spiritual healing and metaphysics".
At the heart of New Thought philosophy, she wrote, lies the Law of Attraction theory "that positive or negative thoughts can bring positive or negative realities into a person's life".
The popularity of manifesting briefly surged in 2006 following the publication of The Secret, Australian writer Rhonda Byrne's bestselling self-help book based on the Law of Attraction theory. And now, more than a decade later, manifesting has become a buzzword among Generation Z, especially TikTok users.
As of this week, videos with the hashtag "manifestation" had been viewed "a whopping ten billion times" on the social media platform, wrote Helen Rumbelow in The Times. The term "started to spike, from nowhere, on Google Trends in 2018 and Generation Z accelerated it via TikTok throughout 2020", she continued.
Google searches for the term rose by 66% between March and July last year, "mirroring the peak of anxiety about world collapse" as Covid-19 spread across the world.
The resurgence of manifesting has spawned a new generation of specialist manifestation coaches, "many of whom have no traditional financial advisement background or certifications", wrote Amelia Harnish in Cosmopolitan magazine. Manifestation courses to teach methods of "meditating and visualising" are big business too, she said.
"The thinking goes, sometimes you have to spend - sometimes a lot - in order to manifest financial security," Harnish added.
But while manifesting is becoming increasingly popular, some experts believe the practice causes more harm than good. Psychologists have argued that there is a thin line between thinking positively and being delusional - and that people who rely on the spiritual practice may fail to take concrete steps to achieve their goals as a result.
In a 2016 article in Psychology Today headlined "The truth about the Law of Attraction: it doesn't exist", psychology professor Neil Farber also warned that the theory can enforce "blame the victim" beliefs.
A "basic, fundamental" premise of the Law of Attraction is that "the only reason that anything bad could ever happen to you is because you were thinking bad thoughts", he wrote. "If someone rear-ends you in a car - 100% your fault. If you get breast cancer - 100% your fault (not genetics)."
Although "we all know deep inside that this is ridiculous to even suggest", he continued, the Law of Attraction dictates that "you NEVER attract something you are not thinking about".
California-based psychology professor Inna Kanevsky shares these concerns about manifesting, so she was "appalled" when her daughter showed her how such "pseudoscience myths" were spreading on TikTok, wrote Rumbelow in The Times.
"Living in a constant state of crises drives people to reach out for any avenues to control at least something about their lives," said Kanevsky, who grew up in Russia. "This is very similar to the early Nineties Soviet collapse era that I experienced in my youth, that led to people believing in supernatural healing."
Despite experts' many misgivings, advocates of manifesting are continuing to come forward with stories about how the practice allegedly helped them achieve their ambitions. And while Gen Z is driving the trend, people of all ages have been turning to manifesting in recent years.
Lucia Craddock, a 39-year-old business consultant from Rayleigh in Essex, told the Daily Mail that she had successfully manifested her "dream man".
"I wrote down my intentions in July 2015 and, three weeks later, I met my now husband Mark at an art festival," she explained. "Three months later he moved out to Ibiza to live with me.
"I can only think that it was because I had put so much into these words that the universe was waiting for it, ready on standby, to magic up Mark."
Such "positivity is infectious", wrote Marianne Eloise in Stylist magazine, but "does manifestation work on a scientific level?"
"There is absolutely no solid proof it does," Eloise concluded.
However, she added, "while it's important to not rely on it entirely or to hand over your life savings to any would-be genie in a bottle, in these uncertain times, maybe anything is worth a try.
"Getting in touch with what you want and believing you are capable of achieving it is, at its heart, really just an exercise in optimism and self-belief, and who doesn't need that right now?"

Continue reading for free
We hope you're enjoying The Week's refreshingly open-minded journalism.
Subscribed to The Week? Register your account with the same email as your subscription.