What is Khorasan and does it pose a greater threat than IS?
Islamic State is not the only terrorist group the United States is targeting in its air strikes in Syria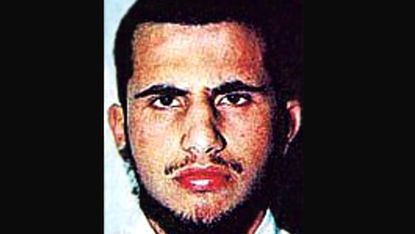 Islamic State is not the only militant group being targeted by US air strikes in Syria – the lesser-known Khorasan Group is also under fire. Few people had heard of the shadowy al-Qaeda offshoot before Barack Obama publicly mentioned it on Tuesday for the first time, but US officials have known of the group for two years. Military experts have suggested that Khorasan could pose an even larger threat to the US and its allies than IS.
What do we know about the Khorasan Group?
Khorasan is said to be an offshoot of al-Nusra Front, an al-Qaeda affiliate in Syria that recently turned on Islamic State. The cell is said to comprise veteran al-Qaeda fighters from Afghanistan, Pakistan, North Africa, Chechnya and Yemen, most of whom have come to Syria since the civil war began. The BBC puts their number at 50, while others say it could be fewer.
Subscribe to The Week
Escape your echo chamber. Get the facts behind the news, plus analysis from multiple perspectives.
SUBSCRIBE & SAVE
Sign up for The Week's Free Newsletters
From our morning news briefing to a weekly Good News Newsletter, get the best of The Week delivered directly to your inbox.
From our morning news briefing to a weekly Good News Newsletter, get the best of The Week delivered directly to your inbox.
US intelligence officials told the New York Times that Khorasan's current leader Muhsin al-Fadhli (pictured above) was sent into Syria by the head of al-Qaeda, Ayman al-Zawahri, to manage the cell as a base in Syria for attacks in Europe and the United States. The Pentagon believes the group has established a "safe haven" from where it aims to plan external attacks on the West, recruit Western operatives and test improvised explosive devices. The Washington Post says its low profile provides a sharp contrast to the "flamboyance" of the IS, which has been flooding social media with images of its killings.
Who is Mohsin al-Fadhli?
Fadhli, a 33-year-old Kuwaiti, has been known to US intelligence agencies for over ten years. He was reportedly so trusted by Osama bin Laden that he was among the few to know in advance about the 9/11 terror attacks. He is believed to have fought against Russian forces in Chechnya and worked as a key terrorist financier. According to the UN, he allegedly raised money for an October 2002 attack on a French ship off the coast of Yemen, which killed one crew member and disgorged 50,000 barrels of crude oil into the sea. In December 2012, the US identified him as a top al-Qaeda leader in Iran and a $7m reward was offered for information leading to his capture.
How dangerous is the Khorasan Group?
Intelligence and law enforcement officials believe the Khorasan Group poses "a more direct threat to America and Europe" than Islamic State, says the New York Times. Unlike IS, which aims to capture land and resources, Khorasan militants aim to recruit Westerners who can plant attacks, such as in airports and on planes, without being detected, says the newspaper. With Syria's porous borders, Western officials are said to be concerned that recruits could slip back undetected into Europe or the United States.
Attorney General Eric Holder has revealed to Yahoo News that it was the Khorasan Group that prompted the US to increase airport security in July. Travellers were warned to charge their mobiles and other electronic device before US-bound flights to prove to airport security that they were working devices rather than a conduit for explosives. Another senior US official told Yahoo that Khorasan operatives had been in contact with members of Yemen of al-Qaeda in the Arabian Peninsula, which is known to have advanced bomb-making capabilities.
Why strike now?
One senior official told reporters that the Khorasan Group posed an "imminent" threat the US and potentially its allies. However, it is unclear exactly when, how or where the militants intended to strike. The BBC says one US report claimed the group was planning to build a bomb that would be difficult to detect by lacing non-metallic objects like toothpaste tubes and clothes with explosives. Others said the plot involved Western aircraft.
US military officials told the Washington Post that they believed Khorasan was "nearing the execution phase of an attack" either in Europe or the United States. It was this fear that led to Monday night's strike, in which Tomahawk missiles and precision bombs were aimed at Khorasan training camps, munitions facilities and command and control centres west of Aleppo. The strikes also targeted Fadhli but the US is yet to confirm whether or not he was killed.

Continue reading for free
We hope you're enjoying The Week's refreshingly open-minded journalism.
Subscribed to The Week? Register your account with the same email as your subscription.