Top 10 social media disasters of 2017
With Donald Trump as tweeter-in-chief, how could it be anything but a vintage year?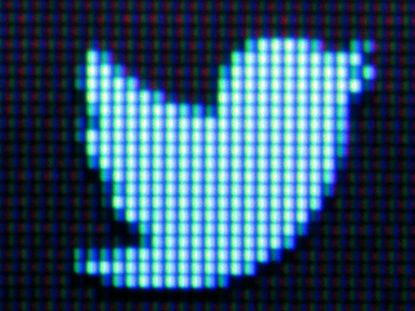 With brands and individuals alike increasingly living their personal and professional lives online, you'd be forgiven for thinking that we would all have pulled it together by now.
Au contraire, 2017 was rife with social media gaffes, from the luxury festival that only existed on Instagram to Dorothy Perkins using an inadvertent porn hashtag.
Here are ten of the best:
Subscribe to The Week
Escape your echo chamber. Get the facts behind the news, plus analysis from multiple perspectives.
SUBSCRIBE & SAVE
Sign up for The Week's Free Newsletters
From our morning news briefing to a weekly Good News Newsletter, get the best of The Week delivered directly to your inbox.
From our morning news briefing to a weekly Good News Newsletter, get the best of The Week delivered directly to your inbox.
Smoke without Fyre
Luxury music festival Fyre Festival was promoted as "Coachella in the Bahamas" on social media, but ended up drawing comparisons to a humanitarian disaster.
To project the "impossibly cool" vibe, organisers drafted in a bevvy of Instagram-famous models for what Vanity Fair calls "one of the more eye-popping social-media campaigns in recent memory".
After shelling out thousands for tickets, festivalgoers landed in the Bahamas in April to find that the promised top-drawer performers, luxury villas and catered food were actually no performers, muddy tents and stale sandwiches.
Ironically, given its reliance on social media to begin with, the abortive festival became one of the great viral stories of the year.
Jets get physical
Overbooking is a common practice in the airline industry. Less common is forcibly dragging a paying customer off a plane - which US airline United did when no-one volunteered to leave a packed flight in April this year.
Dr David Dao, 69, was left with a broken nose and two missing teeth after being manhandled out of his seat by three aviation officials to make room for a crew member.
Unfortunately for United, the incident was caught on phone cameras and immediately went viral, making headlines around the world and sparking a massive Twitter boycott campaign.
I (Wasn't) a Celebrity (Then)...
Almost before you had a chance to say "Jack who?", YouTuber Jack Maynard was forced to withdraw from I'm A Celebrity… Get Me Out of Here! on the third day of camp after old tweets littered with slurs resurfaced.
The six and seven-year-old tweets ticked just about every box on the bigotry chart. In one, he referred to his friends using the n-word, while in another he called a critic a "retarded faggot". Maynard apologised, saying he was now ashamed of the "disgusting" tweets.
Fellow Youtuber Zoella and grime star Stormzy are among the other celebrities to be castigated this year for offensive tweets buried deep in their social media history.
"White is purity"
You'd be forgiven for thinking that someone at Nivea might have pointed out the unfortunate implications of the slogan "White is purity" before the company posted an ad emblazoned with the phrase on Facebook. And yet:
The "tone-deaf" ad saw the skincare brand "ruthlessly exfoliated" on social media, says The Intelligencer, with users comparing the slogan to the racial purity rhetoric used by white supremacists.
Unsurprisingly, the ad was pulled.
Trump First
Where to start? Since becoming president, Trump has continued to use Twitter to pour scorn on his enemies - including Kim Jong-un, whom he branded "Rocket Man" in a tweet some feared might prompt a nuclear war.
But he saved his biggest blunder for the end of the year, when he retweeted videos posted by the deputy leader of hate group Britain First that purported to show Muslims committing violent crimes.
Trump's apparent endorsement of the niche extremist group was met with outrage and revulsion in the UK, and led to calls for Theresa May to rescind her offer of a state visit for the US President. Some MPs even suggested Trump should be barred from the UK altogether.
A dingo ate my likes
Posting an Instagram picture of an adorable furry critter is pretty hard to mess up - unless the animal is a dingo and you caption it with a reference to Australia's most notorious miscarriage of justice.
So spare a thought for Paris Jackson, teenage daughter of Michael, who captioned her Australian holiday snap: "A dingo ate my baby" - supposedly said by Lindy Chamberlain, who was wrongfully imprisoned for murder after her infant daughter was carried off by dingoes in 1980.
Jackson's explanation for the gaffe was forehead-slappingly millennial: "I was referencing a meme," she tweeted. "I had no clue it stemmed from such a tragic and horrific incident."
Uber the line
One of President Trump's first acts after his inauguration in January was to issue a travel ban preventing citizens of seven Muslim-majority countries from entering the US, causing uproar on the political left and plenty of unease on the right, too.
In protest, the New York taxi drivers' union, which represents a workforce made up largely of immigrants, many of them Muslim, announced that they were holding a temporary strike on journeys to and from the city's JFK airport.
Spotting a chance to cash in, Uber took the opportunity to boast that its service would remain fully operational - spectacularly misreading the mood.
For hours, the #DeleteUber hashtag trended across Twitter as former riders forswore scab labour and removed the app from their phone, New York Magazine reports.
Too much information
A bright spark at womenswear retailer Dorothy Perkins came up with the idea of encouraging social media users to share snaps of themselves wearing the brand.
A seemingly innocuous idea to raise the retailer's profile - which it did, in the wrong way, when the store urged fans to post their pictures with the hashtag "#LoveDP".
Without getting too graphic, in the adults-only reaches of internet the acronym stands for "double penetration", leading to some raised eyebrows when the campaign went live.
The hashtag appears to have been quietly retired.
The personal touch
When will brands learn that letting users create personalised messages never works? This year, Walkers or the National Lottery both fell afoul of Twitter trolls with ill-conceived campaigns which allowed users to create their own messages using their branding.
This led to obvious-in-retrospect results like Gary Lineker posing alongside Fred West and Team GB sprinter Dina Asher-Smith holding a sign reading "Josef Fritzl".
Both companies quickly pulled the plug on the idea and deleted the most offensive of the automatically generated images.
Can I get likes with that?
McDonald's corporate Twitter account marked Black Friday with a cryptic tweet reading:"Black Friday *** Need copy and link****".
The unfinished tweet provoked much mirth on social media, where users speculated that it was the result of Twitter scheduling gone awry:
However, the mishap ultimately turned into a win for the fast food giant, who not only kept the tweet up, but actually embraced the gaffe with a follow-up tweet that also doubled as an advert for its services. Smooth.

Continue reading for free
We hope you're enjoying The Week's refreshingly open-minded journalism.
Subscribed to The Week? Register your account with the same email as your subscription.