Obama is right to oppose new sanctions on Iran
The White House's move is a good first step toward bringing Iran to the bargaining table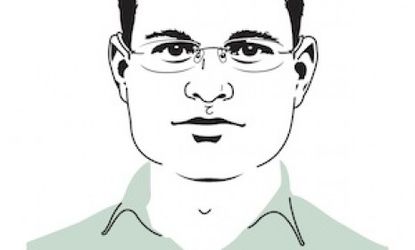 Sign up to our 10 Things You Need to Know Today newsletter
A free daily digest of the biggest news stories of the day - and the best features from our website
Thank you for signing up to TheWeek. You will receive a verification email shortly.
There was a problem. Please refresh the page and try again.
The Obama administration's announcement that it opposes a new round of sanctions on Iran is cause for cheer in an otherwise grim situation. Contrary to assertions from Obama's political opponents, no administration has been harder on Iran than this one, and that's saying something. (Sanctions have been around since the Reagan administration.) And the White House's recent actions suggest that perhaps sanctions aren't meant so much to actually see U.S. policy through as they are to buy time to reevaluate that policy.
Sanctions is one of those words thrown around with the assumption that everyone already understands it, much like the terms "no-fly zone" (a bombing campaign) or "precision airstrikes" (whose death tolls include hundreds of children). But let's take a moment and define what we're talking about: Sanctions are the geopolitical version of human strangulation — we'll choke Iran's economy until the head dies. The masses will rise up and topple the Iranian state. Or the government will slap the mat three times and take heed of the will of the international community, specifically concerning Tehran's nuclear ambitions. But do sanctions work? "[Sanctions] are a useful diplomatic activity, but I am skeptical that the pain they cause in Tehran has any effect on Tehran policy," Jeffrey Lewis of Arms Control Wonk tells The New York Times. Meanwhile, according to Ladan Cher, an international law scholar writing at Informed Comment, "Sanctions are hurting the Iranian government insomuch as they are hurting Iranian citizens."
As Lewis points out, the present sanctions "are not comprehensive enough" to successfully break Iran — and "I can't imagine a set of sanctions that would be comprehensive enough given the international environment.... even if you did have those, it would take much, much longer for that to work than it would for Iranians to build the bomb."
Subscribe to The Week
Escape your echo chamber. Get the facts behind the news, plus analysis from multiple perspectives.
SUBSCRIBE & SAVE
Sign up for The Week's Free Newsletters
From our morning news briefing to a weekly Good News Newsletter, get the best of The Week delivered directly to your inbox.
From our morning news briefing to a weekly Good News Newsletter, get the best of The Week delivered directly to your inbox.
According to Stephen Walt at Foreign Policy, the result of tightening our economic coils around Iran would be "to convince Iran to do what the late Moammar Gadhafi did in Libya in 2003 and abandon any interest in nuclear capability. Unfortunately for us, Tehran has probably noticed what happened to him, which makes it less likely that they'd ever surrender in quite the same way."
An even less appealing option is a bombing campaign, which, unless launched with medieval mercilessness, would almost certainly fail to eliminate the Iranian nuclear program. In either case, how successful would the ends be when compared with the means? Squeezing Iran into starvation versus bombing them into submission — would either produce any kind of durable partnership, or could we look forward to another 30 years of unmitigated hatred, not only from the Iranian government, but also from its people? Put another way: Such a victory would be a "catastrophic victory" for the United States, with emboldened Iranian hardliners waiting in the wings to resume nefarious activities at the first opportunity.
From a strategic perspective, perhaps the Obama administration's implementation of oppressive sanctions on Iran has staved off options far worse — and bought the White House time to rethink U.S. policy concerning Iran. Perhaps this is a case where President Obama has proven his commitment to a nuclear-free Iran, and now has the credibility to bring everyone to the table to work out common ground and find some kind of path to mutual satisfaction, with Iran saving face, Israel spared the condemnation of the planet for launching unilateral strikes, and the West provided a sense of validation for what many consider to have been a cruel and oppressive economic policy. In a perverse way, there is evidence that such a plan might work, and that such common ground can be reached. In September, Iran fell into a currency crisis. President Mahmoud Ahmadinejad immediately pointed to sanctions as the cause (when in fact his own government's implementation of subsidy reform were likely to blame, with sanctions merely exacerbating the problem). Meanwhile, the Obama administration, too, pointed to sanctions as a success for causing the economic disaster.
What of the human toll? Last month, The New York Times reported that sanctions are proving highly effective at keeping medicine from Iranian cancer patients. "For Iran's sick, it amounts to life on what feels like the front lines of a battle between governments." Although the White House has attempted to cut some of the red tape preventing medicine (which is not subject to sanctions) from reaching innocent Iranians, the problem has become one of finances: U.S. and European banks are hesitant to involve themselves in financial transactions with Iran, for fear of severe repercussions from the Department of the Treasury. Add to this a problem of machinery — medical equipment is aging and falling into disrepair. Spare parts no longer exist. This problem is not getting better.
But last week, the Senate unanimously approved another round of sanctions. One has to wonder whether this was for the safety of the region, or for easy political points. White House opposition to this wrongheaded effort is a good first step. Only Richard Nixon could go to China. Perhaps President Obama should take note.
Continue reading for free
We hope you're enjoying The Week's refreshingly open-minded journalism.
Subscribed to The Week? Register your account with the same email as your subscription.
Sign up to our 10 Things You Need to Know Today newsletter
A free daily digest of the biggest news stories of the day - and the best features from our website
David W. Brown is coauthor of Deep State (John Wiley & Sons, 2013) and The Command (Wiley, 2012). He is a regular contributor to TheWeek.com, Vox, The Atlantic, and mental_floss. He can be found online here.