How Congress learned to stop bowing to President Obama on national security
Lessons from the passage of the USA Freedom Act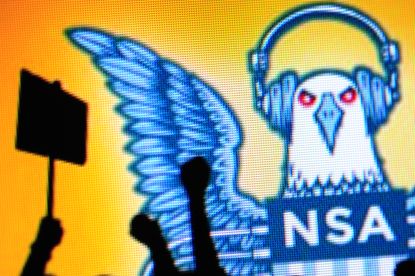 (Image credit: Alex Milan Tracy/NurPhoto/NurPhoto/Corbis)
For a brief period of time last week, the post-9/11 National Security Agency telephone surveillance program was no longer fully in force. In an all too rare case of Senate procedures actually protecting civil liberties, Sen. Rand Paul won a battle with Majority Leader (and fellow Kentuckian) Mitch McConnell in preventing the relevant sections of the USA Patriot Act from being re-authorized.
Paul's "victory" was temporary, and ultimately resulted in only modest changes to the surveillance state, in the form of the USA Freedom Act. But the new restrictions on the N.S.A.'s surveillance program can be a basis for cautious optimism going forward, not only on the topic of surveillance but on other issues related to civil liberties and national security. It appears Congress has finally recovered some of its clout.
The machinations in the Senate were an outgrowth of the political firestorm created by Edward Snowden, who revealed the N.S.A's secret surveillance program. A majority of the American public, which tends to be highly supportive of antiterrorism measures, opposes the collection of metadata revealed by Snowden. Whatever one thinks of Snowden's means, his whistleblowing has had a significant effect on American political culture, creating more skepticism about the NSA's antiterrorism efforts among both political elites and ordinary people.
Subscribe to The Week
Escape your echo chamber. Get the facts behind the news, plus analysis from multiple perspectives.
SUBSCRIBE & SAVE
Sign up for The Week's Free Newsletters
From our morning news briefing to a weekly Good News Newsletter, get the best of The Week delivered directly to your inbox.
From our morning news briefing to a weekly Good News Newsletter, get the best of The Week delivered directly to your inbox.
As a result, Congress finally acted to restrict the NSA's powers. The USA Freedom Act, signed into law by President Obama, contains two significant reforms. First of all, the NSA will not be permitted to collect bulk telephone and internet records. And second, at least some decisions of the FISA court that oversees NSA surveillance will be made transparent to the public, rather than be classified.
It is important not to overstate the significance of these changes. While the NSA will not be able to store data in bulk, private telecommunication companies will, and the government will be able to access that data with an order from the FISA court, which has generally been extremely deferential to government requests. And while it's good that the process will become more transparent, it's hard to imagine that making such information available will have a transformative effect. The new law is an improvement over the status quo ante, but not a major one.
Does the passage of the legislation at least signal the arrival of a new civil liberties hero in the Republican Party, who also happens to be running for president? Not really. Paul's procedural obstructions were more about bringing attention to himself than getting a better bill. After all, McConnell brought up the USA Freedom Act for a vote that same day — it almost certainly could have passed had Paul supported it. Indeed, if not for Paul the bill could have passed the Senate last November — the cloture vote fell two votes short, and Paul was one of those votes.
Even though Paul was theoretically opposed to the bill because he (correctly) believed that it didn't go far enough, his obstructionism did not actually cause Congress to pass a better statute. As Russell Berman observes in The Atlantic, Paul is, in a sense, as much a political loser in this as McConnell.
The new restrictions on the NSA aren't about Rand Paul per se. But they do suggest the existence of a new civil libertarian coalition in Congress, consisting of most of the Democratic caucus and a handful of Republicans. This group of legislators might be able to make modest headway not only in pruning the surveillance state, but on other important issues, such as mass incarceration. I wouldn't hope for too much yet — the political headwinds are likely to be stronger against other kinds of reform, and Paul's presidential run is likely to expose the fact that even watered-down civil libertarianism has little constituency within his party. But supporters of NSA reform should consider whether bipartisan reform is possible on other civil liberties issues as well.
In addition to the policy changes, then, the USA Freedom Act is also politically significant. The fact that a Senate supermajority was able to pass a bill over the defiance of the Senate majority leader suggests that the days when Congress gave maximal deference to the executive branch might finally be over. (Congress, of course, has shown little deference to the president when it comes to him trying do more to protect civil liberties, such as his attempt to stop imprisoning people at Guantanamo Bay.)
As we get further away from 9/11, hopefully a majority in Congress will finally begin to recognize that we do not need to diminish the civil liberties of American citizens to effectively fight terrorism.

Continue reading for free
We hope you're enjoying The Week's refreshingly open-minded journalism.
Subscribed to The Week? Register your account with the same email as your subscription.