The creeping Netflixification of HBO
The longtime CEO of HBO is resigning. Is the end of prestige television nigh?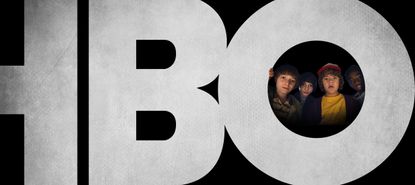 (Image credit: Illustrated | PictureLux / The Hollywood Archive / Alamy Stock Photo, Wikimedia Commons, jenniferhyde/iStock)
The question of quality over quantity is a no brainer. Would you rather win a three-week vacation to the Somerset, New Jersey, Comfort Inn or three nights at the Hôtel Ritz Paris? Would you rather eat at Panera Bread twice a month, or have dinner biannually at Eleven Madison Park? Would you rather be in possession of an army of thousands of mercenaries or a dragon?
The choice seems pretty clear, not the least because, after three weeks, Somerset begins to lose some of its charm, you eventually get sick of ordering the same sandwich from Panera all the time, and repeatedly losing to Daenerys Targaryen gets boring. The important part of this equation, though, is the fact that you do get a choice; in many facets of our lives, we still get to pick if we want lots of little things or one really nice thing. For fans of television, though, that choice is narrowing as HBO, the longtime bastion of "prestige television," creeps closer and closer towards Netflix's tantalizingly profitable "quantity" model.
The first sign of trouble came last summer, just after AT&T completed its acquisition of Time Warner Inc., and with it, Warner Bros., HBO, Turner, and brands like Bleacher Report and the beloved streaming service FilmStruck. In a July 8 company meeting with HBO employees, AT&T executive John Stankey announced: "I want more hours of engagement." As he put it, HBO needed "hours a day. It's not hours a week, and it's not hours a month … You are competing with devices that sit in people's hands that capture their attention every 15 minutes." By October, AT&T had shuttered Filmstruck for being too niche; by winter, AT&T CEO Randall Stephenson was reassuring he had no plans to turn HBO into "another Netflix." But yesterday, after the government's final antitrust challenge against the merger failed in court, the longtime chairman and CEO of HBO, Richard Plepler, announced he was resigning.
Subscribe to The Week
Escape your echo chamber. Get the facts behind the news, plus analysis from multiple perspectives.
SUBSCRIBE & SAVE
Sign up for The Week's Free Newsletters
From our morning news briefing to a weekly Good News Newsletter, get the best of The Week delivered directly to your inbox.
From our morning news briefing to a weekly Good News Newsletter, get the best of The Week delivered directly to your inbox.
You may not know Plepler's name offhand, but you'll be familiar with the phenomenon he is credited for: the so-called "Golden Age of Television." Shows like The Sopranos, The Wire, Sex and the City, Veep, and more recently Westworld and Game of Thrones, all came during his tenure; HBO won more than 160 Emmys while Plepler was at the helm, The New York Times reports. But Plepler's exit — for which he offered no direct explanation — not only threatens the Golden Age of Television, but the very philosophy that allowed its rise. It is a symbolic end to what Plepler summed up to The Wall Street Journal in 2017 as "more is not better. Only better is better."
The creeping Netflixification at hand represents an about-face from Plepler's understanding of HBO's role in the increasingly crowded streaming marketplace. In 2018, Netflix put out more than 90,000 minutes in original content, including some 58,000 minutes of original series; to keep up, Quartz found, would be an entire part-time job. That's not to say there haven't been great Netflix TV shows — the platform is home to Orange Is the New Black, House of Cards, and Russian Doll — but there is a downside to trying to give users an endless ocean of exactly the content they want. One need look no further than the example of the multi-film deal Netflix inked with Adam Sandler, whose terrible The Ridiculous 6 (0 percent on Rotten Tomatoes) was also the streaming service's most-watched film ever in its initial 30 days back in 2015 (it has likely since been surpassed by Bird Box, although Netflix famously doesn't reveal its viewership). In the TV realm, this means dozens of shows, binged one week, are forgotten the next. When's the last time you heard someone talk about Altered Carbon, Haters Back Off, Girlboss, or Between?
While HBO wanted to make the best television in the world, Netflix went for global domination. Opening the Netflix app is almost a painful process, with autoplay trailers hawking the next it TV show with as much boisterousness as the holograms in Blade Runner. Finishing one episode of TV, another immediately begins; Netflix even allows users to skip show intros to further streamline binging. Netflix wants to be in front of your eyes at all times. HBO, by contrast, is a destination, an app you open specifically to finish Big Little Lies.
Fascinatingly, there doesn't need to be an either/or dynamic here at all. Despite how AT&T is treating it, HBO is profitable; a year ago in February, the premium network added the most subscribers in its history. In 2017, more than 60 percent of people who subscribed to HBO Now also subscribed to Netflix, indicating there are different demands being fulfilled for users by both services. That is likely only to grow; by 2020, 62 percent of Americans are expected to subscribe to at least two streaming services. But as one particularly prickly exchange between AT&T's Stankey and HBO's Plepler went last June:
The mistake here is in likening HBO and Netflix as true competitors. There is nothing wrong with the Netflix model, just as there is nothing wrong with eating at Olive Garden or reading movie tie-in paperbacks. What is a problem is determining that, due to the success of quantity, there is no point in continuing to invest in quality.
With Plepler's exit, HBO looks to already be past the point of no return. The bigwigs at AT&T peered in their pocketbooks and made their call: More is, in fact, better.
Editor's note: A previous version of this article misstated the amount of original content Netflix released in 2018. It has been corrected. We regret the error.

Continue reading for free
We hope you're enjoying The Week's refreshingly open-minded journalism.
Subscribed to The Week? Register your account with the same email as your subscription.