The obstruction conversation we should be having
Trump will weather any 'contempt of cop' prosecution Congress brings his way. Someone like Sandra Bland will not.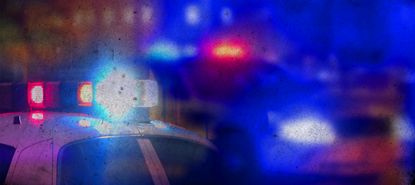 Special Counsel Robert Mueller has filed his report, and President Trump is happily crowing about it on Twitter. "No Collusion, No Obstruction, Complete and Total EXONERATION," he wrote Sunday.
Not quite. As Attorney General William Barr's four-page summary noted, Mueller "did not find that the Trump campaign or anyone associated with it conspired or coordinated with Russia in its efforts to influence the 2016 presidential election." So no collusion, sure — but Mueller "did not draw a conclusion ... as to whether the examined conduct constituted obstruction," Barr said. That ambiguity has led to speculation that Mueller believes obstruction did occur and should be addressed by Congress even if the evidence is insufficient for criminal trial.
Whatever happens with Congress, the prospect of obstruction of justice as a sole charge is worth examination, not so much because of Trump — though certainly the topic may soon be relevant to his political fates — but because of the countless Americans who find themselves facing similar "contempt of cop" charges without being able to tweet about it from the comfort of the Oval Office.
Subscribe to The Week
Escape your echo chamber. Get the facts behind the news, plus analysis from multiple perspectives.
SUBSCRIBE & SAVE
Sign up for The Week's Free Newsletters
From our morning news briefing to a weekly Good News Newsletter, get the best of The Week delivered directly to your inbox.
From our morning news briefing to a weekly Good News Newsletter, get the best of The Week delivered directly to your inbox.
I'm thinking of people like an Arkansas man named Adam Finley, who was stopped by a police officer on suspicion of trespassing at the railroad yard where Finley worked. Body camera footage of the encounter shows the cop, Matthew Mercado, continually escalating the situation despite Finley's compliance and provision of an employee ID card demonstrating he had every right to be where he was. The immediate encounter ended without an arrest as Mercado finally had to accept Finley had done nothing wrong, but when Finley complained to Mercado's superiors, they responded by charging Finley for "refusal to submit" and "obstructing governmental operations."
"From what I saw, he's lucky he isn't going to jail," the police chief told Finley's wife. "Who? Adam?" she answered. "For what?" "Obstruction of justice," he replied. "He interfered with a law enforcement officer's investigation."
Finley was eventually acquitted on both counts — but why was he charged at all? This may seem like a particularly egregious case, and in some ways it was. But the decision to charge Finley for obstruction without charging him for any prior crime is not unusual. Contempt of cop charges — a colloquial category that can include things like resisting arrest, disorderly conduct, failure to obey a police order, fleeing police, and obstruction of justice — are often issued on a standalone basis.
The incongruity here should be obvious: Why charge and even arrest someone for resisting arrest if there was no reason to arrest them in the first place? Or how can you be guilty of obstructing justice if, like Finley, you never committed a crime for which justice needed to be obtained?
Obstruction in particular is broadly defined, which gives less than integrous law enforcement an easy path to misconduct. Reform efforts like that in Albuquerque, New Mexico, are rare.
All too predictably, misuse of standalone contempt of cop charges are unevenly applied to minorities and the poor. A 2008 Seattle Post-Intelligencer investigation found Seattle police "citywide arrest people for obstructing — basically, the crime of getting in a cop's way — at a rate of more than one per day. But there are concentrations of obstruction arrests in pockets throughout the city," and officers "arrest African-Americans for the sole crime of obstructing — when it is not accompanied by an underlying charge — at a rate more than eight times as often as whites when population is taken into account."
Defense attorneys told the Post-Intelligencer this sort of charge is used to excuse police violence. Former Seattle Police Chief Norm Stamper spoke in somewhat more measured terms, saying that when "police officers don't have a handy tool, a justifiable arrest, they look for ways to establish probable cause." Provoking an outburst can be used to rationalize an obstruction arrest, which opens the door to further investigation.
Another former Seattle cop who commented on condition of anonymity was more explicit: "It is unequivocally the biggest bullsh-t arrest in the Seattle Police Department," he said, a "catchall that cops used when they get pissed off at a 'suspect' or a 'suspect's friends.'"
That description certainly seems to fit the circumstances of Johanna Pagan-Alomar, a Bronx woman who lost her left eye after she was beaten by a New York City police officer who allegedly held a key between her fingers as she battered Pagan-Alomar's face. The beating occurred after Pagan-Alomar saw a friend being arrested in the street and asked the police what was happening. The officer responsible was cleared in a departmental probe, and Pagan-Alomar — who was under no suspicion of involvement in her friend's alleged crime — was arrested for three contempt of cop charges: assault, harassment, and obstruction. Video of the incident shows she at most tapped the cop's shoulder.
This sort of thing is not confined to Arkansas, Seattle, and New York. It happens in Los Angeles, where police tased a homeless man and arrested him for resisting arrest after he declined to move his tent. A subsequent report by the Los Angeles Police Department's inspector general found one in three LAPD arrests for resisting arrest were unjustified.
It happens at festivals and protests, where police can use these charges to take the loud, drunk, or rude into custody without bothering to identify any more concrete criminal behavior. A case concerning such an arrest at Alaska's Arctic Man festival is presently under Supreme Court review.
It happens in Louisiana, where a young black man stopped for a broken taillight was violently beaten by multiple officers because he ostensibly "resisted arrest" — for no crime at all. It happened in Massachusetts to Harvard professor Henry Louis Gates. It happened in Texas to Sandra Bland, the young black woman found hanged in a jail cell after police escalated a routine traffic stop into a contempt of cop arrest.
Now, perhaps, it will happen to Trump — albeit without the criminal case or threat of jail time faced by the hoi polloi. Unfortunately, the conversation around Trump's situation seems unlikely to focus where it ought: on the legitimacy of obstruction as a standalone charge.
Instead, Trump's camp has already made the absurd argument that nothing the president can do could "constitute obstruction because that would amount to him obstructing himself." Being president does not put one above the law, and obstruction is a charge perhaps most appropriate when applied to government officials concealing misconduct from the public, if in fact such misconduct occurred.
Meanwhile, critics like New York magazine's Jonathan Chait contend Trump cannot be considered exonerated partly on the erroneous grounds that the innocent "make displays of cooperation with investigators." The innocent, as I've previously written, are best advised to uncooperatively shut the hell up. (In the words of Robert Jackson, chief U.S. prosecutor at Nuremberg and the only person in history to serve as a Supreme Court justice, U.S. solicitor general, and U.S. attorney general: "Any lawyer worth his salt will tell [a] suspect in no uncertain terms to make no statement to police under any circumstances.")
Anyway, neither of these points pertain to the discussion we should be having, which is about whether standalone contempt of cop charges can be considered reasonable or just. This matters not so much for Trump personally — he is already the beneficiary of unique protections, and the standards for impeachment are rightly not the same as those for criminal prosecution — but because his circumstances happen to be drawing attention to a systemic problem in our justice system. It matters for people like Adam Finley, Johanna Pagan-Alomar, and Sandra Bland.

Continue reading for free
We hope you're enjoying The Week's refreshingly open-minded journalism.
Subscribed to The Week? Register your account with the same email as your subscription.