Why Israel is the envy of right-wing populists around the world
Israel's right-wing parties manage to keep the center and left hemmed in and in a state of perpetual defensiveness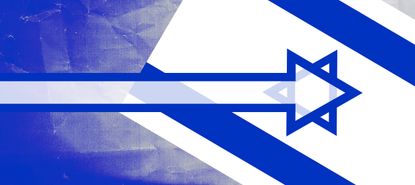 At first glance, estimates of the results of Tuesday's national election in Israel look like bad news for the right. The Likud Party of Prime Minister Benjamin Netanyahu, along with its allied right-wing parties, failed to win an outright majority. Since the secular-nationalist party of Avigdor Lieberman (Yisrael Beiteinu) has vowed not to join in a governing coalition with the ultra-orthodox religious parties — and the center-left Kahol Lavan (Blue and White) claims it will not form a national unity government with Likud unless the prime minister steps down — Netanyahu's days in power look like they could be numbered, as could the right's more broadly.
That is true but deceptive. In reality, Israel is a country dominated by the right. The left, meanwhile, is small, factionalized, and hobbled by profound ideological and electoral vulnerabilities. Whether the right remains in power or goes into opposition for the first time in over a decade, it will continue to set the parameters of political debate going forward. That helps to explain why Israel has in recent years begun to align itself with various right-wing populist governments around the world — and why those governments express affection and support for the Jewish state. Israel has turned itself into a model for the global right.
In Israel itself, the right is in some respects a victim of its own success. It has grown so large that it has begun to fracture into squabbling factions. If Lieberman could set aside his opposition to the ultra-orthodox parties (and move beyond his personal feud with Netanyahu, a former political ally), Likud and its right-wing partners could form a government without the support of any party that could even be described as centrist, let alone center-left or left. (This all-right coalition would command an estimated 64 seats in the 120-seat Israeli Knesset, three more than it would need for a majority.)
Subscribe to The Week
Escape your echo chamber. Get the facts behind the news, plus analysis from multiple perspectives.
SUBSCRIBE & SAVE
Sign up for The Week's Free Newsletters
From our morning news briefing to a weekly Good News Newsletter, get the best of The Week delivered directly to your inbox.
From our morning news briefing to a weekly Good News Newsletter, get the best of The Week delivered directly to your inbox.
Blue and White, meanwhile, is an alliance of centrist and center-left parties that will have a more difficult time trying to form a governing coalition, even though it may turn out to be the very narrow plurality winner of the election overall. (As I write, Blue and White and Likud appear in a dead heat.)
One option would be for Blue and White to seek a national unity government with Likud (provided Netanyahu steps down), which would obviously water down its (already cautious) willingness to reopen peace talks with the Palestinians, leaving its main message a non-ideological commitment to government reform and cleaning up corruption.
Another option would be for Blue and White to reach to its left for partners — but that is where its weakness really becomes apparent. The left-wing Labor Party, once a powerful force in Israeli politics, and the Democratic Union political alliance appear together to have won a grand total of just 11 seats. That would leave a left-leaning Blue and White-led coalition government with just 43 seats — 18 short of a majority. If Blue and White risked ideological tension by inviting Lieberman's secular-nationalist party to join with its 9 seats, that would leave the proposed government with 52 seats — still 9 short of what it needs.
That leaves just one remaining option: Asking the Joint List of Arab parties — which did extremely well in Tuesday's vote, winning around 14 seats — to help form a government. That's something that has never before happened in Israel — and it's far from certain that it could work. The Joint List is comprised of several parties with very different outlooks on specific policies, as well as on the Zionist project as such. Some of them might not be willing to sit in a government with parties committed to keeping Israel a Jewish state, just as, from the other side, Lieberman's party might not be willing to sit with Arab parties at all.
But regardless of whether it would even prove workable, the very act of asking the Joint List to join a government would open Blue and White to the charge that it's willing to enter into political negotiations over the Jewish character of the state of Israel rather than treating it as sacrosanct. That is an explosive subject in the country, and one that could well weaken the center and left still further. Netanyahu already sought to weaponize this sentiment when he indicated bluntly on Tuesday night that there can't and won't be an Israeli government dependent on Arab parties.
That is precisely where every right-wing populist party in the world would love to force its opposition — into a position of such electoral weakness that its only path to power involves having to reach out to groups or parties widely perceived to be outsiders and even enemies of the political community. This opens the center and left to the charge of disloyalty to the nation and inflames the anger of the right, which begins to identify its own political fate with the fate of the political community as a whole.
We hear something very much like this in the United States when Republicans accuse Democrats of favoring higher rates of immigration, more lenient standards for migrants and asylum claimants, voting rights for the undocumented, and even open borders, all for the sake of political gain. The implication is that Democrats can only win political power by packing the voter rolls with those from outside the political community, who have no business exercising political rule in the first place. That, according to Republicans, makes Democrats traitors to the country who put their own political fortunes ahead of their fellow citizens.
The same dynamic plays out in different ways among right-wing populists in the U.K., Italy, Hungary, Poland, Russia, and Brazil — but it's nowhere more advanced than in Israel, where the existential threat to the country is very real, and so the charge of treason cuts especially deeply. That's why these populist parties and politicians increasingly ally themselves with Israel and look on with admiration at the way its right-wing parties manage to keep the center and left hemmed in and in a state of perpetual defensiveness.
Whatever happens over the coming days and weeks as the major players in Israeli politics strive (and perhaps fail) to form viable government, the underlying reality will remain the same. The right is firmly in the driver's seat — and that makes the country the envy of right-wing populists around the world.
Want more essential commentary and analysis like this delivered straight to your inbox? Sign up for The Week's "Today's best articles" newsletter here.

Continue reading for free
We hope you're enjoying The Week's refreshingly open-minded journalism.
Subscribed to The Week? Register your account with the same email as your subscription.