The week's good news: August 20, 2020
It wasn't all bad!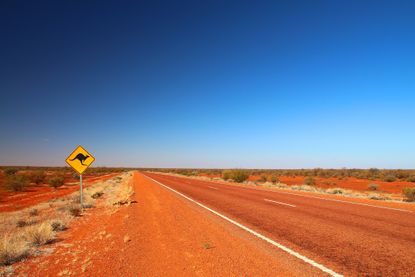 (Image credit: Totajla/iStock)
1. Australia could have roads surfaced with recycled waste from coffee cups
An Australian asphalt company is hoping that soon, it will be able to use discarded coffee cups to pave the country's roads. To make this happen, State Asphalt Services in Sydney has teamed up with Simply Cups, a recycling program that helps turn paper and plastic cups into new products. The two entities were brought together by an organization called Closed Loop, which matches companies selling waste to companies that can turn that waste into fresh material. State Asphalt Services has taken the different elements of used coffee cups — paper, plastic, lids, and liners — and turned them into cellulose, which binds a road surface together. A test strip has proven to be strong and able to withstand heavy trucks driving back and forth on it. "It's a better performance product than what we were producing before," State Asphalt Services director John Kypreos told The Guardian.
2. Florida teen spends summer refurbishing computers for students in need
Christopher Kilpatrick learned two valuable lessons during his internship this summer: the impact recycling can have, and the importance of giving back. The coronavirus pandemic showed Kilpatrick, 15, how critical it is for students to have computers at home, and he told First Coast News he "almost had an epiphany when I realized not everyone can afford a computer." The Jacksonville, Florida, resident interned at a technology company called Urban Mining, in a department that received old computers from businesses. His boss, Johnnie Mcburnie, turned the computers over to Kilpatrick, and told him he could refurbish them for students in need. Kilpatrick completely refurbished and installed programs on 20 desktop computers, which will be donated to the nonprofit Big Brothers, Big Sisters. Mcburnie was so impressed by what Kilpatrick was able to do that future interns will be given the same task. "I think we started something really good here," he said.
Subscribe to The Week
Escape your echo chamber. Get the facts behind the news, plus analysis from multiple perspectives.
SUBSCRIBE & SAVE
Sign up for The Week's Free Newsletters
From our morning news briefing to a weekly Good News Newsletter, get the best of The Week delivered directly to your inbox.
From our morning news briefing to a weekly Good News Newsletter, get the best of The Week delivered directly to your inbox.
3. Office manager buys 164-year-old Minnesota newspaper so it won't shut down
The Chatfield News has been keeping people in Chatfield, Minnesota, informed for the last 164 years, and will continue doing so well into the future, thanks to Pam Bluhm. Bluhm first started working at the Chatfield News 40 years ago, and when the owners told her in March that they were closing, she knew she couldn't let this happen. "Chatfield needs a newspaper," Bluhm told the Star Tribune. She was the paper's office manager, but after using her $1,200 coronavirus stimulus check, Bluhm became its owner. Newspapers are vital for small towns like Chatfield, and current and former residents are helping keep the Chatfield News afloat — subscriptions are up 15 percent and Bluhm regularly receives cards in the mail with donations of up to $400. Community members also volunteer their time writing articles and picking up the paper from a printer 60 miles away. "It's fun for them, and they want to see the newspaper make a go of it," Bluhm said.
4. Women's skydiving group marks 19th Amendment centennial with special jump
To celebrate the 100th anniversary of the passage of the 19th Amendment, an all-female team of skydivers put on a show Tuesday above Nashville. Melanie Curtis, a co-founder of the Highlight Pro Skydiving Team, planned a jump with her teammates that coincided with the dedication of the Woman Suffrage Monument in Nashville's Centennial Park. Curtis told WSMV she wanted to honor the "bold, brave women who stood up for the change they wanted to see in the world." During their show, Curtis and her teammates unfurled flags with messages on them, including "Votes for Women," "1920-2020," and "Shall Not Be Denied." They did a similar jump last year in Seneca Falls, New York, where the first women's rights convention was held. "The history of these women absolutely inspire us," Curtis said.
5. Now a medical student, man returns to the hospital where he was once a security guard
Eleven years ago, Russell Ledet would attend classes at Southern University and A&M College in the day and then work as a security guard at Baton Rogue General Medical Center at night, studying organic chemistry during his breaks. Today, Ledet is a medical student working inside the hospital, and he hopes his story will inspire young people who believe becoming a doctor is out of reach. "Coming from where I come from, nobody tells you that you can do things in the world, you can make an impact," Ledet told BBC News. "If nobody tells you, you don't know. But now that I know, I can tell the kids." Ledet earned his PhD in molecular oncology from New York University, before being accepted into the Tulane University School of Medicine in 2018. Earlier this year, Ledet and several classmates launched The 15 White Coats organization, which gives a foundation to children of color planning careers in the medical field.

Continue reading for free
We hope you're enjoying The Week's refreshingly open-minded journalism.
Subscribed to The Week? Register your account with the same email as your subscription.