Instant Opinion: no room for nuance in the 'age of self-righteous identity politics'
Your guide to the best columns and commentary on Friday 12 June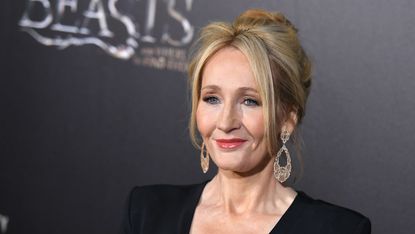 Sign up to our 10 Things You Need to Know Today newsletter
A free daily digest of the biggest news stories of the day - and the best features from our website
Thank you for signing up to TheWeek. You will receive a verification email shortly.
There was a problem. Please refresh the page and try again.
The Week's daily round-up highlights the five best opinion pieces from across the British and international media, with excerpts from each.
1. Jemima Lewis in The Daily Telegraph
on the need for black and white answers in 21st century politics
Subscribe to The Week
Escape your echo chamber. Get the facts behind the news, plus analysis from multiple perspectives.
SUBSCRIBE & SAVE
Sign up for The Week's Free Newsletters
From our morning news briefing to a weekly Good News Newsletter, get the best of The Week delivered directly to your inbox.
From our morning news briefing to a weekly Good News Newsletter, get the best of The Week delivered directly to your inbox.
Nuance is no good in this age of self-righteous identity politics
"The word 'gaslighting' derives from a 1938 play by Patrick Hamilton about a sinister and controlling husband, but has been popularised more recently as part of the new lexicon of social justice. It means to manipulate a person using psychological trickery until they begin to question their own sanity. It's funny, because I feel increasingly gaslit by the very generation that so rightly abhors this behaviour. Like the befuddled wife in Hamilton's play, I am almost afraid to trust the evidence of my own senses. Things that once seemed, and still seem, self-evident facts have now been recast as faulty thinking, with no room for nuance or disagreement. Anyone who persists in clinging to wrong thoughts is ridiculed, threatened, berated and ostracised: a perfect template of the gaslighter's art."
2. Clemence Michallon in The Independent
on the issues J.K. Rowling failed to mention
J.K. Rowling, predatory men and the nuance we're all missing out
"Predatory men aren't waiting for anyone's permission. That's… kind of their thing, really. In the hypothetical world described by Rowling, predatory men are eagerly waiting to be granted access to bathrooms to finally assault as many women and girls as they want. But here's the thing: if someone's predatory tendencies are such that they have decided to attack women and/or girls in public bathrooms, what makes us think that they're currently being held back by some kind of rule keeping them out of the premises? This makes no sense. It also has nothing - absolutely nothing - to do with trans people or their rights... In the meantime, I will say this: trans rights are human rights. Someone's struggle doesn't come at the expense of your own. And for heaven's sake, let people use the bathroom in peace."
3. Philip Collins in The Times
on tips from abroad for the prime minister
How Boris Johnson can fix the schools crisis
"The process of recovery needs some dramatic and specific attention. In some cases, the rules about a child repeating a year could be relaxed. It may be better for some children simply to begin the year over again. As unpopular as testing is, it is vital. All children who are beginning secondary school in the autumn should be tested, to assess what maths and English help they may need. Once the need is defined, the best way to help is to give pupils individual tuition and mentoring. The government should establish a national tutoring service with help targeted in maths and in English, offered in the final year of primary school and the first years of secondary school, the critical phase for learning. Lee Elliot Major, professor of social mobility at Exeter University, has shown that good tuition can boost a child's learning by the equivalent of five months during a single academic year... It is astonishing that, months into this crisis, there is no evident plan. The education secretary seems to have spent lockdown sitting at home alone doing nothing more than cause trouble for himself. It's not that hard to work out what must be done and not impossible to do it."
4. Simukai Chigudu, associate professor of African politics at the University of Oxford, in The Guardian
on the years-long campaign to topple a controversial statue
As one of Oxford's few black professors, let me tell you why I care about Rhodes
"[Cecil] Rhodes' imperialism gave rise to a pattern of settler colonialism in Southern Africa predicated on racial domination in political, economic and social spheres. In Rhodesia, 8 million disenfranchised black people eked out a living at subsistence level or below it, while 250,000 white people, barely 3% of the population, owned more than half of the country's available land, and virtually all of its business and industry, before independence from colonial rule in 1980. Education, healthcare and housing were all segregated, with white people enjoying levels equivalent to those in western Europe or the United States. Rhodes' statue, then, is no mere physical artefact. It is imbued with a noxious history. Its presence at Oriel College reframes Rhodes' conquest as munificence to the university and fails to recognise the exploitation of African labour from which his estate was built. It belongs in a museum, where it can be properly historicised. More importantly, in 2015 and now, the calls for the removal of such statues open up discussions about how we talk about the dynamics of race and racism, inclusion and exclusion, and being and belonging in Britain."
–––––––––––––––––––––––––––––––For a round-up of the most important stories from around the world - and a concise, refreshing and balanced take on the week's news agenda - try The Week magazine. Start your trial subscription today –––––––––––––––––––––––––––––––
5. David Studdert, Matthew Miller and Garen Wintemute in The New York Times
on a post-corona crisis that has been brewing for decades
Coronavirus Could Make America's Gun Problem Even Deadlier
"Millions of Americans have experienced the coronavirus pandemic directly, as they or their loved ones suffered through infection. But for most of us, the experience is defined by weeks and months on end stuck at home. The shut-ins are testing the safety of our home environments. Stress and isolation combined with another feature of American life - easy access to firearms - could form a deadly brew... Several myths cloud public understanding of the connection between guns and suicide. Perhaps the most pernicious is the idea that people who really want to end their lives will find a way to do it, making the presence or absence of a gun somewhat irrelevant. Decades of research on suicide tell a different story. Suicide attempts are often impulsive, prompted by fleeting crises. A vast majority of people who attempt suicide survive and do not go on to die in a future suicide. But whether attempters get that second chance at life depends a lot on the method they use, which in turn depends on what is readily at hand. Firearms afford few second chances. In sum, methods matter."
Continue reading for free
We hope you're enjoying The Week's refreshingly open-minded journalism.
Subscribed to The Week? Register your account with the same email as your subscription.
Sign up to our 10 Things You Need to Know Today newsletter
A free daily digest of the biggest news stories of the day - and the best features from our website