What happened to Madeleine McCann? A timeline of the case
Suspect has parole request rejected 15 years on from toddler's disappearance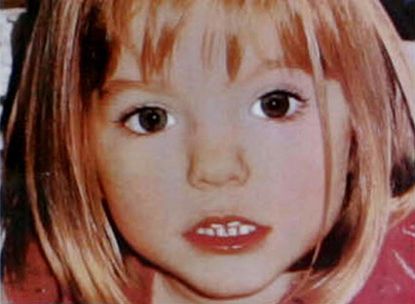 Sign up to our 10 Things You Need to Know Today newsletter
A free daily digest of the biggest news stories of the day - and the best features from our website
Thank you for signing up to TheWeek. You will receive a verification email shortly.
There was a problem. Please refresh the page and try again.
Madeleine McCann: new funding keeps search alive
27 March 2018
Police investigating the disappearance of Madeleine McCann have been granted new funding nearly 11 years after she vanished, the Home Office has confirmed.
The search, codenamed Operation Grange, began in 2007 after the disappearance of McCann from her family's holiday apartment in Praia da Luz in Portugal. She was three years old at the time.
Subscribe to The Week
Escape your echo chamber. Get the facts behind the news, plus analysis from multiple perspectives.
SUBSCRIBE & SAVE
Sign up for The Week's Free Newsletters
From our morning news briefing to a weekly Good News Newsletter, get the best of The Week delivered directly to your inbox.
From our morning news briefing to a weekly Good News Newsletter, get the best of The Week delivered directly to your inbox.
Funding for the search has been agreed every six months since McCann's disappearance, with £154,000 granted from October last year until the end of March, bringing the total so far to £11m, Sky News reports.
An application for further funding issued by the Metropolitan Police to keep the investigation open has now been approved by the Government.
A Home Office spokesperson said: "The Government remains committed to the investigation into the disappearance of Madeleine McCann.
"We have briefed the MPS [Metropolitan Police Service] that its application for Special Grant funding for Operation Grange will be granted."
Investigators said in April last year that a "critical line of inquiry" was still being pursued, the BBC reports, although the number of UK officers investigating the case was cut from 29 to four in 2015.
Madeleine's parents, Gerry and Kate McCann, have also hired a series of private detectives to take on the search after Portuguese police closed their investigation 15 months after she went missing.
22 August 2017
Scotland Yard to request money for Madeleine McCann case
Scotland Yard will be asking for more money to continue its £11m government-funded investigation into the disappearance of Madeleine McCann in Portugal a decade ago, Sky News reports.
The funding for "Operation Grange", which re-opened in 2011 at the request of then-prime minister David Cameron, expires at the end of September.
According to Sky News, detectives want to resolve one final investigative lead. A source told the news site: "We will be asking for more money because we need to complete the work we are doing. It is complicated and not as straightforward as we had hoped, but it is worth doing."
The Home Office, which hasn't yet received a request for further funding, has spent £11m financing the investigation.
This has led some to question whether to grant more money, reports The Mirror.
However, given the "media interest and political drive" to resolve the case, the government may be reluctant to refuse a funding request, former detective Peter Kirkham told Sky News.
Madeleine McCann: The most common theories ten years on
3 May
Ten years after Madeleine McCann vanished from her family's holiday apartment in Praia da Luz, Portugal, and police appear no closer to solving the mystery of her whereabouts.
An £11m investigation by British forces, together with a Portuguese police operation and several private investigators, has so far failed to offer any definitive evidence about what happened to the three-year-old.
However, a multitude of theories have been circulated by private detectives, former police officers and thousands of amateur online sleuths.
Here are a few of the most popular theories about what happened.
Burglary gone wrong
One leading idea is that Madeleine woke to find an intruder in the property, where she was sleeping with her younger siblings. Proponents of the theory say the would-be burglar panicked and took the toddler with him rather than risk detection or identification.
However, says Sky News, the annals of crime overwhelmingly suggest "such a spontaneous act is likely to lead to mistakes, a trail of evidence and detection" and this clearly was not the case.
Nevertheless, Scotland Yard is reportedly still pursuing a botched burglary as a line of inquiry, although Portuguese police have dismissed it.
Human trafficking
Private detectives in 2007 claimed they had uncovered evidence that human trafficking "spotters" could have been operating in Praia da Luz at the time of the abduction.
Their theory is that Madeleine may have been "hidden and handed over to a child trafficker two days after she went missing and taken to Morocco", the Daily Mirror reports. From there, she could have been smuggled to Mauritania, a hub for the trade in trafficked children.
Many people believe abduction by a skilled human trafficking gang is the "most logical explanation" for how Madeleine was able to vanish without a trace, says Sky News.
Abduction by a paedophile
It has been suggested that Madeleine was targeted by a paedophile, a theory bolstered by the news that a ten-year-old girl was sexually assaulted in Praia da Luz two years before the toddler vanished, as well as reports of other children being assaulted by intruders in holiday homes elsewhere in the Algarve.
However, exhaustive investigation of known paedophiles and sex offenders in the area - including a convicted British child molester living on a nearby campsite - uncovered no evidence connecting anyone to Madeleine's disappearance.
Madeleine McCann: 'Critical lead could provide an answer'
26 April
Detectives investigating the disappearance of Madeleine McCann say they have a critical lead left to pursue which "could provide an answer", a senior Scotland Yard official has said.
Metropolitan Police Assistant Commissioner Mark Rowley said: "I know we have a significant line of inquiry which is worth pursuing and because it's worth pursuing it could provide an answer," he said. "But until we've gone through it, I won't know whether we are going to get there or not."
While Rowley said going into detail on specific theories or suspects could "spoil" the operation, the BBC reports, [http://www.bbc.co.uk/news/uk-39706194] he made it clear there was no "definitive evidence" indicating what happened on the night of 3 May 2007 or whether Madeleine was still alive.
"However she left that apartment, she's been abducted," he said. "We've got some thoughts on what we think the most likely explanations might be and we are pursuing those."
He also defended the Home Office's decision to award more funding to extend the investigation for another six months.
The British police investigation has so far cost more than £11m, although the operation has been scaled down from its peak of 30 full-time detectives to just four.
Madeleine vanished from her family's holiday apartment in Praia da Luz in Portugal as her parents Kate and Gerry McCann ate with friends in a nearby restaurant.
Next month marks the tenth anniversary of her disappearance, something the McCanns said was "a horrible marker of time, stolen time", Sky News reports.
Writing on the Official Find Madeleine Campaign page on Facebook, Kate McCann said: "When Madeleine first disappeared I couldn't even begin to consider anything in terms of years. And now here we are, Madeleine, our Madeleine - ten years.
"It's likely to be stressful and painful and more so given the rehashing of old 'stories', misinformation, half-truths and downright lies which will be doing the rounds in the newspapers, social media and 'special edition' TV programmes."
Madeleine McCann 'sold to rich family', says former policeman
24 April
Madeleine McCann may have been kidnapped by slave traders and sold to a rich family in North Africa or the Middle East, a former Scotland Yard detective has suggested.
Almost ten years ago this week, Madeleine McCann, from Leicestershire, went missing from a holiday apartment complex in Praia da Luz, southern Portugal, while her parents Kate and Gerry dined in a nearby restaurant.
Though few leads have ever come to fruition, it has now been hypothesised that the three-year-old could have been smuggled by ferry to North Africa for sale to a wealthy family.
Mauritania in north-west Africa is home to numerous gangs that have been known to sell youngsters as slaves to rich families in the Middle East, reports the Daily Record.
Former Metropolitan Police detective Colin Sutton told the Daily Mirror: "The Mauritania line is certainly a possibility and needs to be looked at.
"If someone wanted to get a three-year-old child into Africa it's the obvious route. The infrastructure and contacts for people smuggling are clearly there."
Sutton's theory comes after it was revealed a girl described as "identical" to McCann was spotted "on a key trafficking route in Morocco shortly after she vanished", writes The London Evening Standard.
According to reports, the girl "looked sad" and asked the man she was with: "Can we see mummy soon?"
It is not known if police investigating McCann's disappearance are looking into the possibility of her being trafficked to Mauritania.
However, private detectives hired by Kate and Gerry McCann say there are "strong reasons" to believe she was originally taken to Morocco, which is in close proximity to Mauritania.
Continue reading for free
We hope you're enjoying The Week's refreshingly open-minded journalism.
Subscribed to The Week? Register your account with the same email as your subscription.
Sign up to our 10 Things You Need to Know Today newsletter
A free daily digest of the biggest news stories of the day - and the best features from our website