What happened to Madeleine McCann? A timeline of her case
Prime suspect claims prosecutors have run 'public campaign of prejudice' against him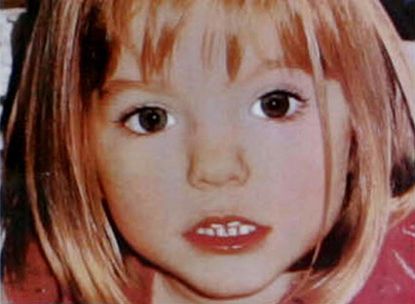 Sign up to our 10 Things You Need to Know Today newsletter
A free daily digest of the biggest news stories of the day - and the best features from our website
Thank you for signing up to TheWeek. You will receive a verification email shortly.
There was a problem. Please refresh the page and try again.
The man arrested by German police in relation to the disappearance of Madeleine McCann has accused prosecutors of leading a "scandalous campaign of prejudice" against him in a letter sent from prison.
Convicted paedophile Christian Bruckner was accused last June of abducting and murdering Madeleine, then aged three, from a family villa in the Algarve region of Portugal in 2007.
He is currently serving a seven-year sentence in Oldenburg, northwest Germany, for the 2005 rape of an American pensioner, but is yet to face any charges relating to either the disappearance or alleged murder of Madeleine.
Subscribe to The Week
Escape your echo chamber. Get the facts behind the news, plus analysis from multiple perspectives.
SUBSCRIBE & SAVE
Sign up for The Week's Free Newsletters
From our morning news briefing to a weekly Good News Newsletter, get the best of The Week delivered directly to your inbox.
From our morning news briefing to a weekly Good News Newsletter, get the best of The Week delivered directly to your inbox.
In the letter, which is labelled as a "press release", he claims "charging a guilty person is one thing", but "a wholly different thing, in fact an unbelievable scandal, is when a state prosecutor sets off a public campaign of prejudice even before the start of the main proceedings".
The letter, first published by German tabloid newspaper Bild, continues that state prosecutors Hans-Christian Wolters and Ute Lindemann should resign over "their scandalous campaign of prejudice against an innocent person in the present".
He also accuses them of making "arbitrary judgments in the past", describing them as "not fit for the office of an 'attorney for the honest German people, who place their faith in justice'".
The letter, which is yet to be independently verified and is written in what The Times describes as "a childlike, punctiliously neat script", also includes a "cartoon drawing of two German state prosecutors - possibly intended to be Wolters and Lindemann – in a pizza restaurant".
The male figure is seen looking at the menu and saying: "I'll have the forensics fillet" to which the female character replies: "Delicious! Me too!"
3 May 2007
Gerry and Kate McCann, doctors from Leicestershire, were on holiday in Praia da Luz, Portugal, with their three children – Madeleine, nearly four, and twins Sean and Amelie, two.
At 8.30pm, the McCanns left their sleeping children in their holiday apartment to meet friends for dinner at a tapas bar in the Ocean Club resort where they were all staying. When Kate returned to the apartment to check on the children at around 10pm, she discovered Madeleine's bed was empty and the child had gone.
14 May 2007
British expat Robert Murat, who lived next to the resort where Madeleine went missing, was named as an "arguido" in the case following an anonymous tip-off. The Portuguese legal term, often translated as "suspect", is closer to being a person questioned under caution.
Despite becoming the subject of lurid tabloid speculation, the IT consultant was "never arrested over Madeleine's disappearance", says the Daily Telegraph.
7 September 2007
After further questioning of Madeleine's parents, detectives also named them as "arguidos", sparking widespread media speculation that the McCanns were complicit in their daughter's disappearance.
21 July 2008
After declaring that all existing avenues of investigation had been exhausted, the Portuguese attorney general shelved the McCann case, and lifted the "arguido" status of the McCanns and Murat. Once cleared, all three won several hundreds of thousands of pounds in libel damages from British newspapers.
5 July 2010
The McCanns met with then-home secretary Theresa May to discuss the search for Madeleine, shortly after the third anniversary of their daughter's disappearance.
12 May 2011
Following a request from May, Scotland Yard launched its own review of the case, known as Operation Grange.
25 April 2012
British detectives said they had reason to believe Madeleine could still be alive and released a computer-generated image of how she might look aged nine. However, Portuguese police declined to reopen the case on the grounds of insufficient evidence.
4 July 2014
Two years into its review, the Met confirmed that it had uncovered "genuinely new" lines of inquiry and 38 people of interest.
24 October 2014
Portuguese police reopened the case after their own review uncovered new leads.
28 April 2015
Goncalo Amaral, who led the investigation in 2007, was found guilty of libelling the McCanns in his 2008 book, The Truth of the Lie, and is ordered to pay €500,000.
28 October 2015
Having pursued 560 lines of inquiry, Operation Grange was scaled down from 29 full-time detectives to four. "By 2015 they had taken 1,338 statements, collected 1,027 exhibits and investigated 60 persons of interest, as well as 650 sex offenders," The Sun reports.
4 December 2016
The Home Office agreed to extend funding of Operation Grange until April 2017 while detectives re-examined a previous theory that Madeleine could have been abducted by a European human trafficking gang. The funds were subsequently extended every six months.
February 2017
Supreme Court judges in Portugal rule in favour of a lower court decision to overturn the McCanns' 2015 libel win against Amaral.
27 March 2018
Investigating police confirm that they have been granted further funding from the Home Office, bringing the total to over £11m.
15 March 2019
Netflix releases a new documentary series about Madeleine McCann, reigniting speculation about her whereabouts. The Disappearance of Madeleine McCann, an eight-part series, was widely criticised. The Telegraph said it "confirms that the true crime genre has become prisoner to its crassest tendencies".
5 June 2019
The government says it will continue to fund the police investigation into Madeleine's disappearance until March 2020.
3 June 2020
German investigators announce that a 43-year-old German man, who has not been named and is currently in prison, is a new suspect in the case.
The man has been described as white with short blond hair, about 6ft tall and with a slim build at the time. He has two previous convictions for "sexual contact with girls", the BBC reports.
Police also released photos of two vehicles - a VW camper van and a Jaguar car - which are believed to be linked to the man, as well as a house in Portugal.
3 December 2020
German prosecutors say a range of charges relating to several cases may be brought against Christian B. Speaking to The Sun, prosecutor Hans Christian Wolters said: "Whether and when charges will be brought in these cases cannot be predicted at present.
"I am also very confident with the investigation into Madeleine's disappearance but due to the scope of the case, the other proceedings can be expected to conclude earlier." The other cases in question are the rape of Irish tour guide Hazel Behan and indecent exposure to children.
A source close to the investigation said that "there have been several promising leads and tips" in relation to Madeleine, however, the investigation does not yet have "enough to charge him" with her disappearance.
12 May 2021
German prosecutor Wolters tells The Sun: "We have gathered new evidence that adds further to the case we are building against our main suspect. I'm afraid I cannot tell you what it is but it strengthens our work.
"We are still building the case and at some time in the future we shall share the details with the suspect and his lawyer - but now is not the time.
"I cannot disclose the type of evidence we have been given, it is not forensic I can tell you that but it is new circumstantial evidence which all adds to the working theory that he is the man responsible."
15 June 2021
A letter is published in German tabloid Bild in which Bruckner claims the German state prosecutors are mounting "a public campaign of prejudice" against him and calls for their resignation.
Continue reading for free
We hope you're enjoying The Week's refreshingly open-minded journalism.
Subscribed to The Week? Register your account with the same email as your subscription.
Sign up to our 10 Things You Need to Know Today newsletter
A free daily digest of the biggest news stories of the day - and the best features from our website