What happened to Madeleine McCann? A timeline of her case
Prime suspect claims prosecutors have run 'public campaign of prejudice' against him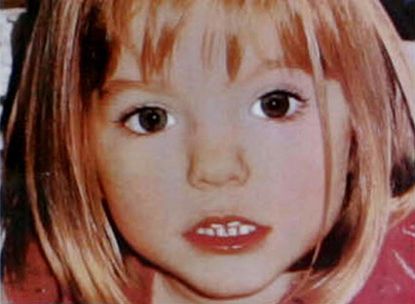 Sign up to our 10 Things You Need to Know Today newsletter
A free daily digest of the biggest news stories of the day - and the best features from our website
Thank you for signing up to TheWeek. You will receive a verification email shortly.
There was a problem. Please refresh the page and try again.
Madeleine McCann: former suspect Robert Murat to be questioned
19 November
Robert Murat, the first formal suspect in the disappearance of Madeleine McCann, is to be questioned again by police in relation to the case.
He was named by BBC News and Portuguese newspapers today as one of eleven people being spoken to as "persons of interest". His wife, Michaela Walczuck, is also understood to be on the list.
Subscribe to The Week
Escape your echo chamber. Get the facts behind the news, plus analysis from multiple perspectives.
SUBSCRIBE & SAVE
Sign up for The Week's Free Newsletters
From our morning news briefing to a weekly Good News Newsletter, get the best of The Week delivered directly to your inbox.
From our morning news briefing to a weekly Good News Newsletter, get the best of The Week delivered directly to your inbox.
Murat, a British ex-pat and property developer, lived with his mother Jenny in a house close to where Madeleine went missing in Prai da Luz in May 2007. His mother always maintained she had been with him at home on the night of her disappearance.
Murat, who is originally from Norfolk, helped police with translation in the first few days after Madeleine's disappearance and was questioned by officers less than two weeks later. He was made an "arguido", the Portuguese equivalent of a suspect, but has always strongly denied any involvement.
He won substantial libel damages and an apology from several British newspapers in 2008 over nearly 100 "seriously defamatory" news articles.
Portuguese police also named Madeleine's parents, Kate and Gerry McCann, as arguidos, sparking a slew of allegations against the couple, who also claimed substantial libel damages.
At the time, Murat said he had gone "to hell and back without doing anything wrong" and had to wait months for his arguido status to be dropped.
Murat told ITV News this morning that he had only learned that he would face police questioning through today's Portuguese media reports.
Madeleine was three when she went missing from her family's holiday apartment on 3 May 2007.
Madeleine McCann: UK man and woman among new suspects
11 November
A British man and woman are among seven people to be questioned over the disappearance of Madeleine McCann, ITV News reports. Madeleine vanished at the age of three from the Praia da Luz resort in Portugal in 2007.
The seven will be questioned by officers in Faro on the Algarve between 24 and 28 November. As well as the British woman, an eastern or central European woman will be interviewed.
Five men, at least three of them Portuguese, will also be asked to say where they were on the night Madeleine vanished. It is thought that three of the people being questioned will be given "arguido" status - formal suspects under Portuguese law. The term is more inclusive than the British term "suspect".
Another four people will be spoken to as witnesses.
None of the people being questioned were known to Kate and Gerry McCann - though some have spoken to the police before. It is believed some may have been staff at the resort's Ocean Club around the time Madeleine was last seen.
ITV says the questioning follows extensive reviews of mobile phone footage and is the latest stage in the British investigation into the disappearance.
Madeleine McCann: Parents return to Portugal for libel trial
08 July
Kate and Gerry McCann returned to Portugal today for the latest hearing in their long-running libel case against Goncalo Amaral, the former police chief who oversaw the investigation into their daughter's disappearance in 2007.
The couple are suing Amaral for claims he made in his 2008 book, The Truth of the Lie, which included allegations that the McCanns hid Madeleine's body and faked her abduction following an accident at their Praia da Luz apartment.
Last month the couple flew to Lisbon to give personal statements on the impact of Amaral's accusations, but were unable to testify when the former police chief fired his legal team on the morning they were due to appear in court. His actions prompted a fourth adjournment in the case, which has now been running for five years,
The McCanns described the fiasco as a "blatant and cynical attempt" to delay the trial. Despite their anger, the McCanns are more "hopeful" this time round, the Independent says.
Speaking to the London Evening Standard, Gerry McCann said: "First of all we hope we get heard, that's the first thing. And also justice for Madeleine obviously."
The McCanns are expected to receive a settlement of about £1 million if their libel action against Amaral proves successful. A judgment is expected later this year.
Madeleine McCann: police interview 'local suspects'
2 July
Portuguese police have begun to question four "persons of interest" in the 2007 disappearance of Madeleine McCann from the Prai da Luz holiday resort on the Algarve.
British officers who are also investigating the case will be present throughout the interviews, which are being conducted at a police station in the town of Faro, but only Portuguese police will ask questions.
According to the Daily Mail, the suspects are "three Portuguese nationals and Russian computer expert Sergey Malinka, whose Praia da Luz home was searched by police shortly after Madeleine went missing in May 2007".
One of the men is believed to to be a key witness in the case and the others are suspected of a series of burglaries in the resort around the time Madeleine vanished. Police say they will attend the interviews "of their own free will".
The BBC suggests as many as eight people could be questioned by the authorities. After meeting police, they will be formally made 'arguidos' - a Portuguese legal term sometimes translated as 'suspects' but which means only that they are persons of interest to the police.
British officers travelled to the area earlier in June to carry out forensic examinations of several sites, using ground radar, rescue dogs and digging. They searched three sites but they have so far not yielded any evidence relating to the case.
Sky News reports that the interviewees are likely to include "three or more" former workers from the Ocean Club in Praia da Luz "who are suspected of carrying out a series of burglaries". The broadcaster says "it may be just a question of eliminating them" from the ongoing inquiry.
Sky also says that an "object" recovered during the June digs was sent away for further analysis.
Madeleine McCann's parents hit out at former police chief
16 June
The parents of Madeleine McCann have hit out at the former police officer who led the hunt for their missing daughter after he delayed a court hearing for the fourth time.
Kate and Gerry McCann are suing Goncalo Amaral for libel after he published a book claiming that Madeleine died in an accident that was covered up by her parents.
The McCanns had travelled to Portugal to deliver personal statements at Lisbon's Palace of Justice about how the book's claims had affected them. But Amaral sacked his legal team at the last minute, causing further delays to the trial.
Outside the court in Lisbon, Gerry McCann said they were "exasperated" that the legal case, which has been running for five years, had been cancelled for the fourth time at Amaral's request.
"Today is a blatant and cynical attempt to wear us down and it's Madeleine who is suffering," he said. "We're not going to give up – we're going to keep going."
His wife Kate added that every time Amaral postpones the case "it brings us more pain and distress". She said that each time they came to court they had to make arrangements for their children to be looked after, book flights and hotels, and take time off work.
"Mr Amaral handed that letter in at apparently around nine o'clock this morning," she said. "That letter could have been handed in before we left the country. And this has happened about four times. As Gerry said, this can't be seen as anything but blatant and cynical. We just want justice. This is not fair."
The couple will return for the next hearing, which has been set for 8 July. The family stands to gain around £1m in damages if successful, reports The Guardian. They claim that the 2008 book, called The Truth of the Lie, damaged the hunt for their daughter and exacerbated their anguish.British police searching for Madeleine have been examining sites close to where she disappeared from her family's holiday apartment in Praia da Luz on 3 May 2007.
Madeleine McCann: sniffer dogs begin new search
11 June
The search for Madeleine McCann resumed this morning in a fresh area of scrubland near Praia Da Luz, where the toddler disappeared seven years ago.
The Independent reports that "the new search area is on the outskirts of the town, around 15 minutes' walk from the Ocean Club resort where the McCann family were staying when the child went missing".
Armed Portuguese police prepared the ground early this morning and stood guard while British officers continued their search.
"Sniffer dogs from South Wales Police were out on the land this morning and then search teams formed a line and systematically searched the ground with sticks," Sky News reported.
Candido Furtado, a local handyman, told the broadcaster: "I can't understand why they are searching here. On this land they will only find bones from buried horses and donkeys."
The investigation has attracted some negative publicity on the Algarve. The Guardian reports that graffiti reading "policia inglesa estupidos" ("stupid English police") has been scrawled on a wall by the search site.
Earlier this month, the town's mayor criticised the timing of the search, saying he would have preferred police to wait until after the tourist season.
Local sources speaking to the Daily Mirror say the seven-day search has so far failed to uncover any significant clues. An item of clothing found in a shaft beneath corrugated iron turned out to be a man's sock.
Nevertheless, Madeleine's parents, Kate and Gerry McCann, said last week that they have been "encouraged" by the latest news from Praia da Luz.
Writing on their Facebook page, the McCanns said: "We are kept updated on the ongoing work in Portugal and are encouraged by the progress. Thank you for continuing to stand by us and supporting our efforts to get Madeleine home."
Madeleine McCann: Kate and Gerry 'encouraged by progress'
6 June
The parents of Madeleine McCann say they are "encouraged" by the latest news from Praia da Luz, where British police and forensics experts are searching an area of scrubland, and the unused sewers beneath it, for their missing daughter.
Writing on their Facebook page, the McCanns said: "We are kept updated on the ongoing work in Portugal and are encouraged by the progress. Thank you for continuing to stand by us and supporting our efforts to get Madeleine home."
According to the Daily Mail, police say they will need at least another week to complete the search. They are using ground radar and rescue dogs to examine an area of scrubland near the apartment where Madeleine was last seen in 2007.
The Mail says police had not realised just how dry and hard the ground they are combing would be. They are also using remote cameras to examine a network of empty sewers built on the spot for a hotel that was never constructed.
The dogs, springer spaniels Tito and Muzzy, who were also used to search for schoolgirl April Jones, who was murdered in 2012, uncovered a previously unknown shaft hidden under a piece of corrugated iron yesterday.
Local reports said the hole was a play den for local children. Forensics teams removed 'non-organic' materials, thought to be clothes. The dogs were spotted being covered in wet blankets and given extra water to protect them from the Algarve heat.
The McCanns have not travelled to Portugal but are being kept up-to-date by police as the search progresses. Search efforts are focusing on the area because a man was seen walking in that direction carrying a sleeping child on the night Madeleine disappeared.
Madeleine McCann: Praia da Luz mayor blasts timing of dig
3 June
The mayor of Praia da Luz has criticised the timing of a renewed search for missing Madeleine McCann at the Algarve resort.
Police are preparing to dig up an area of scrubland in Praia da Luz, where Madeleine disappeared seven years ago. But Mayor Victor Mata has said the timing of the search – which coincides with the resort's busiest holiday period of the year – "couldn't be worse" and complained that "Luz is losing out".
He told the BBC on Monday: "Summer essentially starts today. The people of Luz are not against the searches for Madeleine but seeing as it's been seven years, they would have appreciated it if they could have started in a few months' time."
Mata warned that if there are more searches in future, he would consider finding a way to stop them taking place during the peak summer period.
He claimed the villagers were being "punished" by the police activity and remains unconvinced anything will be found at the site to help the investigation.
"With every search, it doesn't seem like we're going anywhere – we're going backwards," he said.
The mayor noted that there was a large search for Madeleine when she disappeared seven years ago and people "cross-crossed" the land that is now being searched.
Some holiday makers have already been put off by the police activity, he said, while others have cancelled because of the number of press congregating in the area.
Local residents have also expressed their frustration. One woman, from Essex, with a holiday home at the resort, told the BBC: "We're all fed up with this. It's a nuisance at this time of year."
Another woman, known as Nana, who has lived in the area for 15 years, said: "I'm very angry, frustrated, furious. It has such a detrimental effect on Luz locally, for tourism. People live off tourism. Luz is suffering and that's why I'm angry."
Madeleine McCann: police to dig near Praia da Luz resort
7 May
Police hunting for Madeleine McCann are planning to dig up three "significant" sites close to the resort where she disappeared seven years ago.
Scotland Yard detectives have been given permission by Portuguese authorities to excavate an area of wasteland the size of three football pitches, as well as a cobbled road and a beach close to the Ocean Club apartments where the McCann family had been staying.
A man seen carrying a child on the night Madeleine vanished, 3 May 2007, is believed to have crossed the wasteland area, which was unfenced at the time. Portuguese police only searched the land with sniffer dogs.
At the time Madeleine disappeared, the cobbled road, just 100 yards from the family's holiday apartment, was being excavated to lay foundations for renovation work on the town's 16th century Catholic church. Madeleine's parents, Kate and Gerry McCann, have since sought solace there following their daughter's disappearance. A third search area is believed to be the nearby beach.
Police have not ruled out the possibility that Madeleine was abducted and may still be alive, but are determined to investigate all possibilities, reports The Times.
One possibility appears to be that her body could have been dumped in one of the ditches, later filled in and paved over, says the Daily Mirror, or she may have wandered off and fallen in.
A source told the newspaper: "The feeling is that these sites were not properly investigated at the time Madeleine went missing and there could be others that were not even considered that could be of interest."
Portuguese police will be in charge of the search, with help from British detectives, search experts and specialist forensic scientists. Officers will use ground-penetrating radar equipment and sniffer dogs to search for clues before using mechanical diggers and other equipment.
Madeleine McCann: police to investigate five new assaults
23 April
BRITISH police say they are "cautiously optimistic" they will soon be able to act in the case of Madeleine McCann, after an appeal for help led to them uncovering five cases in which young British girls were sexually abused during break-ins on the Algarve.
The five cases include an assault on a ten-year-old girl in Praia da Luz in 2005, the resort from where Madeleine McCann vanished two years later at the age of three. In four of the cases, a man sexually assaulted white girls aged between seven and ten in their beds.
Metropolitan Police deputy assistant commissioner Martin Hewitt told Sky News the newly-discovered cases gave him hope that police would be able to act soon. He said: "I am cautiously optimistic that in the not-too-distant future we are going to start to see activity."
Detective chief inspector Andy Redwood said: "Clearly the fact that we've now got an assault that is in the heart of Praia da Luz, very close to where a previous matter had been reported, means that we are even more interested in this as part of the inquiry."
British police are expected to begin operations in Portugal later this week after an official agreement was reached with Portuguese police.
The discovery of the new cases means police are now aware of 18 crimes committed between 2004 and 2010 where a male intruder targeted holiday homes occupied by British families in the Western Algarve.
Police believe the break-ins may have been carried out by the same suspect - described as having tanned skin and short, dark, unkempt hair.
Madeleine McCann: why did paedophile lead take so long?
20 March
THE latest dramatic breakthrough in the Madeleine McCann case – the hunt for a man who allegedly targeted British children in the Algarve – has left critics wondering why the new lead took seven years to emerge.
Scotland Yard detectives announced yesterday that they were looking for a "tanned, dark-haired man" suspected of sexually assaulting five young British girls on holiday in the Algarve in the years before Madeleine disappeared. The suspect had "an unhealthy interest in young white female children", they said.
The "significant breakthrough" poses difficult questions for the Portuguese police, who appear to have overlooked the potentially vital lead.
Peter Kirkham, a former Metropolitan Police detective, says he finds it "quite extraordinary" that potential links were not made previously. Writing in the Daily Mirror, he says: "Any competent investigation should have identified the potential link with Madeleine's disappearance at the outset."
With seven years passing since Madeleine's disappearance in May 2007, Kirkham warns that police could now face difficulties in securing potential evidence.
In The Guardian, Sandra Laville, agrees that the delay will make it much harder to find the truth, but "not impossible".
Identifying a potentially linked series of sex attacks has been "the key to solving similarly high-profile cases of sexually motivated crimes in the past", she says. "It has always been the belief of seasoned detectives that any inquiry into what happened to Madeleine should have examined in detail the presence of known sex offenders in the area, something that was not done with any rigour by the Portuguese."
British police still face "huge obstacles", says Laville. They still have to go through the lengthy process of making formal written applications for assistance from the Portuguese in order for the inquiries to be carried out, she explains, with senior Met officers openly expressing their frustration.
The Scotland Yard investigation – Operation Grange – has been described as a "hugely complex investigation" and is thought to have cost several million pounds since it was set up in 2011, says Sean O'Neill in The Times.
Officers spent more than a year collecting and reviewing a "huge volume" of material from the Portuguese police, judicial authorities, private detectives and other police forces, and have taken more than 500 witness statements.
The Yard cannot rectify the mistakes made in the initial inquiry, says Padraic Flanagan in the Daily Telegraph, but he says that Operation Grange, staffed by a team of Scotland Yard's "finest detectives", offers the "best opportunity to find out what happened to Madeleine".
Madeleine McCann: police in hunt for Algarve sex attacker
19 March
POLICE investigating the disappearance of Madeleine McCann are looking for a man suspected of sexually assaulting five young British girls on holiday in the Algarve.
The "tanned, dark-haired man" is suspected of breaking into holiday homes alone and attacking the girls, mostly aged between seven and ten years old, while they lay in their beds, between 2004 and 2006. On one occasion he assaulted two girls in the same villa, reports the Evening Standard.
Madeleine vanished from an apartment in the Praia da Luz resort in the Algarve in May 2007.
The suspect is also believed to have been involved in eight other known break-ins to properties where British families were staying between 2004 and 2010.
Detectives said that these break-ins had similarities, including no signs of forced entry, nothing being taken and the intruder appearing between 2am and 5am. Of the 12 cases, two occurred in Praia de Luz, four in the holiday resort of Carvoeiro and six in the Vale da Parra and Praia da Gale districts west of Albufeira.
Detective Chief Inspector Andy Redwood, who is leading Scotland Yard's investigation into Madeleine's disappearance, said police believe the man has "an unhealthy interest in young white female children".
Detectives suspect there could be more cases of similar crimes where victims' families did not bother to report them to police. They have released an image of a distinctive burgundy long-sleeved T-shirt believed to have been worn by the man, and urged any members of the public with information to come forward.
Redwood said his team currently has 38 people classed as "persons of interest" to the inquiry and are also sifting through details of 530 known sex offenders who are yet to account for their whereabouts on the night Madeleine vanished. Of those, 59 are classed as high priority, and some are British.
Madeleine was three when she disappeared from her holiday apartment as her parents Kate and Gerry dined at a nearby tapas restaurant with friends.
Madeleine McCann: Police want to raid three suspects' homes
31 January
BRITISH police hunting for Madeleine McCann want to raid the homes of three suspects in Portugal and examine their bank accounts, the Daily Mirror says.
McCann's parents are reportedly "on tenterhooks" as the investigation into their daughter's disappearance gathers momentum. Officers from Scotland Yard are in the Algarve and want to interview the three men who were all working in the holiday complex where Madeleine was staying with her family when she went missing in May 2007.
The Mirror says the officers want to check the men's bank accounts to see if any large sums of money were deposited in them – "which could indicate payment for a crime".
The men would have known the layout of the Ocean Club complex at Praia da Luz and "been aware of the best escape routes for anyone taking a child", the paper says. It would also have been possible for them to study the movements of Madeleine's parents, Kate and Gerry, on the night their daughter vanished as they ate tapas with friends near their apartment.
Police believe the men were involved in a string of burglaries in the area in the weeks before Madeleine disappeared. One of the properties that was broken into is owned by a former British expat. It is in the same block as the apartment the McCanns rented.
The man, who is in his 50s, told the Mirror: "They'd taken two mobile phones, a camera and some cash. There was no sign of forced entry.
"I was convinced they had a key to get inside. I spoke to my neighbours, many of them expats, and I'd say around 90 per cent of them had experienced the same thing... valuable items going missing out of their apartments."
The man, who does not want to be named, was interviewed 18 months ago by Scotland Yard detectives. That implies that that officers have "long suspected burglars could be responsible for Madeleine's kidnap", the Mirror says.
Continue reading for free
We hope you're enjoying The Week's refreshingly open-minded journalism.
Subscribed to The Week? Register your account with the same email as your subscription.
Sign up to our 10 Things You Need to Know Today newsletter
A free daily digest of the biggest news stories of the day - and the best features from our website