What happened to Madeleine McCann? A timeline of her case
Prime suspect claims prosecutors have run 'public campaign of prejudice' against him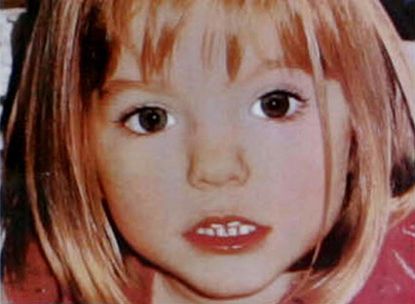 Sign up to our 10 Things You Need to Know Today newsletter
A free daily digest of the biggest news stories of the day - and the best features from our website
Thank you for signing up to TheWeek. You will receive a verification email shortly.
There was a problem. Please refresh the page and try again.
Madeleine McCann 'still in Algarve', says mother Kate
15 February
Nearly nine years after Madeleine McCann went missing during a family holiday in Portugal, her mother says she believes her daughter is still in the Algarve.
Although police have sifted through 8,685 reported sightings of the missing girl from across the globe, Kate McCann told The Sun she remained convinced her daughter is still close to Praia da Luz, the resort where she disappeared.
Subscribe to The Week
Escape your echo chamber. Get the facts behind the news, plus analysis from multiple perspectives.
SUBSCRIBE & SAVE
Sign up for The Week's Free Newsletters
From our morning news briefing to a weekly Good News Newsletter, get the best of The Week delivered directly to your inbox.
From our morning news briefing to a weekly Good News Newsletter, get the best of The Week delivered directly to your inbox.
"That's where she last was and I don't think she's been taken a million miles from there," she said.
McCann said she and husband Gerry had extensively researched the data surrounding abducted children and found they were not usually taken far from the scene of their disappearance.
"It's all only speculation, but we've learned that's usually the case," she said, adding that she felt a strong connection to the resort. "I've always said Praia da Luz is the place where I feel closest to her."
Madeleine, who was three when she went missing, would be 13 this May and her mother says the drive to find her "absolutely hasn't changed at all" with the passing of the years.
"We will never give up. You couldn't settle if you thought about giving up. I want an end, an answer. Whatever that it is," she said.
Last year, it was announced that Operation Grange, the investigation into Madeleine's disappearance, would be cut from 29 detectives to four. Investigators have gathered more than 1,000 items in connection with the case and interviewed hundreds of witnesses, but there have been no significant breakthroughs as to the child's whereabouts.
McCann was speaking as part of a two-week publicity drive to encourage people to sign up for an app which could help reunite parents with missing children. Based on the US Amber Alert system, Child Rescue Alert sends out a message when a child is reported missing.
Madelieine McCann's parents vow to continue search
30 October
Kate and Gerry McCann, the parents of missing toddler Madeleine, have vowed to continue the search for their daughter if police call off the official investigation.
Scotland Yard announced this week that the inquiry was being scaled down from 29 officers to four.
MPs have raised concerns about the £11m cost of the Metropolitan Police's Operation Grange, with The Sun predicting that it could be "shelved as early as the New Year".
A source close to the McCanns told the newspaper that Kate and Gerry McCann will "never give up" on the search for Madeleine, who disappeared from her family's holiday apartment at the Ocean Club in Praia da Luz on 3 May 2007.
They have apparently ring-fenced the remaining money in the Find Madeleine Fund – around £750,000 – to pay for a team of private investigators.
The Sun says the team, believed to be former police officers, would be the fourth group of private investigators employed by the McCanns. The newspaper's source said the family had "spearheaded the hunt for Madeleine themselves before and will do so again if they have to".
The family's spokesman Clarence Mitchell confirmed: "Should the need arise for a private investigation to be resumed, they have made sure they have enough money left in Madeleine's fund."
The Metropolitan Police operation was set up four years ago after an open letter from the McCanns to David Cameron was published in the media.
However, the initial Home Office budget of £5m has been far exceeded and detectives seem little closer to finding the whereabouts of Madeleine.
Madeleine McCann: why Met Police has scaled back inquiry
29 October 2015
The investigation into the disappearance of Madeleine McCann has been scaled back from 29 officers to four, the Metropolitan Police has announced.
The Met says that the "vast majority" of work on Operation Grange has been completed. Remaining officers are now focusing on "a small number" of lines of inquiry, reports the BBC.
A spokesman for the force stressed that the inquiry, which has so far cost £11m, has not reached a conclusion and "there are still focused lines of investigation to be pursued".
Assistant commissioner Mark Rowley said: "We still have very definite lines to pursue which is why we are keeping a dedicated team of officers working on the case. We have given this assurance to Madeleine's parents, Kate and Gerry McCann."
Madeleine's parents said they "fully understand" the decision, and added that they remain "hopeful" their daughter would be found. Their spokesman Clarence Mitchell said there is no evidence the girl came to harm.
In a statement, the McCanns said: "We would like to thank all the staff from Operation Grange for the meticulous and painstaking work that they have carried out over the last four and a half years. The scale and difficulty of their task has never been in doubt."
Madeleine was three years old when she went missing from her family's holiday apartment at the Ocean Club in Praia da Luz on 3 May 2007.
Detectives have investigated more than 60 persons of interest, considered 650 sex offenders and chased up 8,685 potential sightings of Madeleine around the world.
The investigation team has taken 1,338 statements and collected 1,027 exhibits, identifying 560 lines of inquiry.
Madeleine McCann: cost of UK police inquiry reaches £11m
2 September
A former Scotland Yard commander has suggested it might be time for the Madeleine McCann investigation to be wound down after it was revealed that the force has spent £11m on the case with no arrests.
Madeleine was three when she went missing from her family's holiday apartment in Praia da Luz in 2007 while her parents were having dinner at a nearby restaurant.
The case was shelved as unsolved, but the Metropolitan Police began reinvestigating in 2011 after the McCann family made a personal plea to Prime Minister David Cameron.
A team of 30 British detectives has been investigating her disappearance as part of an inquiry called Operation Grange.
The Sun claims spending on salaries, flights to Portugal and premises expenses has reached £11m, more than double the £5m pledged by Cameron four years ago – and it could top £12m by April if spending continues at the current rate.
"If there are no firm leads, and by that I mean no substantial operational things like active surveillance on suspects, then I'd have thought they should be considering winding it down," said John O'Connor, former head of the Metropolitan Police's Flying Squad, a branch given the task of investigating serious armed crime.
"You can't keep chasing shadows. Chasing sightings all over the world. It depends on whether the detectives are making any real progress. For me, it needs to be reviewed by a senior officer."
Earlier this year John Tully, the chairman of the Met Police Federation, which represents rank and file officers at Scotland Yard, said the force no longer had the resources to "conduct specialist inquiries all over the world which have nothing to do with London".
He said it was "surprising" to see such an inquiry ring-fenced and said he had head "a few rumblings of discontent about it from lots of sources".
A source close to the McCann family told The Sun that Madeleine's parents were "eternally grateful" to the Metropolitan Police and "pleased" so many officers were still searching for their daughter.
Madeleine McCann ruled out in Australian suitcase inquiry
30 July
South Australia Police investigating the death of a fair-haired girl found dead in a suitcase have ruled out Madeleine McCann as a potential victim.
British police contacted the Australian authorities after the remains of a girl, aged between two and four, were discovered on the side of a motorway in Wynarka, near Adelaide.
But South Australia Police have since "totally excluded" the possibility that the body is Madeleine.
The grim discovery was made on 15 July, but police said the little girl may have been killed as long ago as 2007. This was the year that Madeleine went missing from her family's holiday apartment at the age of three in Praia da Luz, in Portugal's Algarve.
Earlier in the week, the Daily Mirror claimed Madeleine's DNA would be tested against samples from the body.
But Detective Superintendent Des Bray, South Australia's police chief, has since confirmed that "Madeleine McCann has been totally excluded as a potential victim and UK police have been advised".
The search for Madeleine remains active, with Scotland Yard officers travelling to Portugal over the past year to interview suspects and carry out further searches.
Madeleine McCann: police contact Australia over suitcase remains
28 July
British police investigating the disappearance of Madeleine McCann are in contact with Australian authorities after the remains of a girl were found in a suitcase near Adelaide.
Madeleine was three years old when she went missing from her family's holiday apartment in Praia da Luz, in Portugal's Algarve, in May 2007.
Earlier this month, the remains of a girl, aged between two and four, were discovered in a suitcase next to a motorway in Wynarka, South Australia. The girl, who is yet to be identified, was believed to have had fair hair and may have been killed as long ago as 2007.
Her remains were found along with items of clothing, including a Dora the Explorer T-shirt, and a soiled, homemade quilt.
Police in Australia say there were two credible sightings in April and May of a man carrying a suitcase near to where it was found. They have appealed for him to come forward so he can be eliminated as a suspect, noting that it was "very, very unusual" that nobody in the area had identified him. They added that there were no other missing person cases in the state that could be linked to the little girl.
Grant Stevens, Australia's police commissioner, said there was "no evidence" the body was Madeleine's, but Metropolitan Police officers reportedly told the Daily Mirror: "We cannot rule it out."
Stevens told a parliamentary committee hearing: "There is absolutely no evidence at this point in time that the child is Madeleine McCann. To suggest something like that at this point in time would purely be speculating to get attention.
"We are focusing our inquiries on South Australia but we would be considering any potential missing child. Until we ascertain the identity of the child we need to be open to all possibilities."
A spokesman for the Metropolitan police said: "We are aware of reports of the remains of a child having been found in South Australia and we have made contact with the Australian authorities."
Madeleine McCann: UK police hold crucial Lisbon talks
16 March
British police say they have made progress in their search for Madeleine McCann after meeting Portuguese prosecutors for the first time since 11 key witnesses were re-interviewed last December.
Investigators from Operation Grange had "detailed discussions" in Lisbon to work out the next step in the search for the British girl who went missing eight years ago at the age of three.
The Metropolitan Police declined to comment on the latest meeting. A spokesman said: "We are not providing a running commentary."
But Madeleine's parents, Kate and Gerry McCann, said in a statement: "It's very apparent that the determination of the Metropolitan Police remains steadfast."
Operation Grange was set up in 2011 after the McCanns met with David Cameron and the home secretary Theresa May to appeal for investigations to continue. To date, the operation has cost £10 million, the Daily Express reports.
The Lisbon summit comes as a family in South Africa urged the McCanns not to lose hope after being reunited with their missing daughter after 17 years.
Zephany Nurse was kidnapped from her cot in a Cape Town hospital while her mother was sleeping just three days after giving birth.
Police efforts to locate the missing baby were unsuccessful until Morne and Celeste Nurse's other 11-year-old daughter came home from school and told her parents that she had seen an older student who looked just like her.
DNA tests proved that the girl was the Nurse family's missing child, the [2]BBC reports.
In an interview, the couple said that their story should prove to the McCanns that they should never give up the search for their daughter.
Continue reading for free
We hope you're enjoying The Week's refreshingly open-minded journalism.
Subscribed to The Week? Register your account with the same email as your subscription.