Understanding Hamas: part terrorism, part good works
Three things you should know before writing off Hamas as just a violent terrorist organisation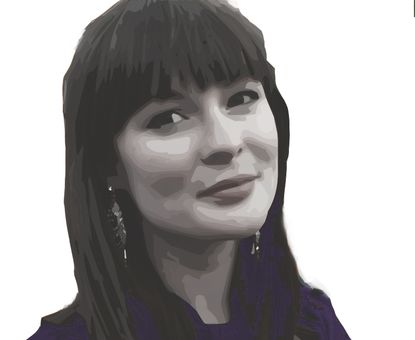 Hamas is an internationally-designated terrorist organisation. Its attacks have killed more than 400 Israelis since 1993. It has claimed responsibility for more than 50 suicide attacks and has fired more than 2,000 rockets at civilian areas in Israel during this month's Operation Protective Edge alone.
The fact that these rockets have killed only two civilians so far during the current conflict does not excuse Hamas of the war crime of indiscriminately attacking non-combatants, something noted by the UN High Commissioner for Human Rights this week.
Hamas has further been accused of numerous human rights violations within Gaza, including arbitrary detention, extra-judicial killings and torture. In short, these are not the good guys - and this is not an attempt to defend any of their crimes.
Subscribe to The Week
Escape your echo chamber. Get the facts behind the news, plus analysis from multiple perspectives.
SUBSCRIBE & SAVE
Sign up for The Week's Free Newsletters
From our morning news briefing to a weekly Good News Newsletter, get the best of The Week delivered directly to your inbox.
From our morning news briefing to a weekly Good News Newsletter, get the best of The Week delivered directly to your inbox.
But the terrorist label prevents any sort of nuanced or deeper understanding of this group; it obscures the reasons why, aside from its violent stance, Hamas has become a key player in the Israel-Palestine conflict.
For as well as being a terrorist organisation, it is a democratically elected party, a grassroots social welfare movement, and an imperfect alternative to years of governmental corruption and lack of progress toward a Palestinian state.
Without seeking to justify any of the group's actions, here are three things you should know about Hamas and its growth in influence:
1. Much of its popularity has nothing to do with its radicalism.
The founder of Hamas - an acronym for the Arabic for Islamic Resistance Movement that also means 'zeal' - was Sheikh Ahmed Yassin. The Council on Foreign Relations describes him as a Palestinian spiritual leader and Muslim Brotherhood activist who started off preaching and performing charitable work in the Gaza Strip and West Bank during the 1960s.
Just as Muslim Brotherhood groups did in other countries across the Middle East, most notably Egypt, Hamas won grassroots support through its welfare work with impoverished, neglected people rather than through its violent methods, although undoubtedly it attracted followers because of this too.
"Despite its militant reputation," the Council on Foreign Relations adds, "Hamas's local support in many ways can be traced to its extensive network of on-the-ground social programming, including food banks, schools, and medical clinics ... Hamas devotes much of its estimated $70 million annual budget to an extensive social services network."
The group's rise to prominence and continued success is further bolstered by disillusionment with Fatah, the other main Palestinian party, widely seen as corrupt and incompetent, especially following the failure of the 1994 Oslo Accords to secure an independent Palestinian state.
2. The 2006 election was not a unanimous vote for terrorism.
In January 2006, Hamas became the first Islamist group in the Arab world to gain power democratically. Under the name Change and Reform, it won 74 out of 132 seats in an election that was deemed by the EU election observation mission to have "impressive voter participation in an open and fairly-contested electoral process".
The fundamentalist group achieved way more than anyone had predicted, but this does not mean it should be seen as a unanimous vote by Palestinians in support of Hamas's more radical stances.
Hamas won 44.45 per cent of the list seats, giving it just one more seat than Fatah. It was the constituency voting that gave it the edge on its rival, snatching up just over two-thirds of the available seats with only 40 per cent of the votes.
Exit polls showed that only a minority of people - just nine per cent - were voting based on parties' plans, whether violent or peaceful, to solve the Palestinian–Israeli conflict.
"The two most important issues for the voters were corruption in the Palestinian Authority - which is dominated by Fatah - and the inability of the PA to enforce law and order... Almost two-thirds had rated these two issues as their highest priorities," Khalil Shikaki, a prominent pollster and director of the Palestinian Center for Policy and Survey Research, wrote in Newsweek at the time.
3. The thrust of its oft-cited Charter is now irrelevant.
Yes, Hamas's 1988 founding Charter does pledge to "raise the banner of Allah over every inch of Palestine" (a reference to historic Palestine which includes modern-day Israel, the West Bank and Gaza).
Yes, it does state that "jihad is its path and death for the sake of Allah is the loftiest of its wishes."
Yes, it does say that it believes "the land of Palestine is Islamic Waqf [endowed property] consecrated for future Muslim generations until Judgement Day" - eerily similar to the claim by extremist Israelis that the West Bank, what they call Judea and Samaria, was gifted to them by God.
Yes, it does reject previous peace agreements made by the Palestinian Liberation Organisation. And yes, it does compare Israel to the Nazis on numerous occasions and conflates Jews and Israelis at will.
So there is no denying that this is the founding document of a fundamentalist Islamist organisation born at the start of the First Palestinian Intifada (uprising) with violent intentions and a clearly anti-Semitic bent.
But while Hamas has largely stayed true to this general description, some believe its Charter is no longer representative of its aims and is more of an historical relic.
Most importantly, Hamas dropped its call for the destruction of Israel in its election manifesto in 2006. Three years later, leader Khaled Meshaal said unequivocally that he would accept a Palestinian state within the pre-1967 borders, the basis for all peace negotiations, a statement that implicitly recognises Israel's right to exist.
Hamas continues to refuse to recognise Israel right to exist as a Jewish state because this would undermine the near-universal Palestinian demand for the UN-mandated right of displaced refugees to return to their original homes in Israel, something Fatah clings to as well.

Continue reading for free
We hope you're enjoying The Week's refreshingly open-minded journalism.
Subscribed to The Week? Register your account with the same email as your subscription.