What religious traditionalists can teach us about sex
Modern notions of sexuality are here to stay. But traditional strictures on sex served a profound purpose.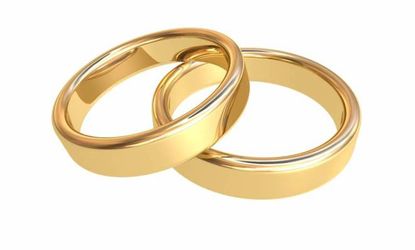 (Image credit: (iStock))
Sign up to our 10 Things You Need to Know Today newsletter
A free daily digest of the biggest news stories of the day - and the best features from our website
Thank you for signing up to TheWeek. You will receive a verification email shortly.
There was a problem. Please refresh the page and try again.
The culture war isn't really about culture, and it never has been.
It's about sex.
Leading social conservative Rod Dreher conceded as much last week — and I think he's absolutely correct. Writing about what divides traditionalist religious believers from those who are more liberal or progressive, Dreher posed a pair of questions: "Take sex out of the picture, and what do you have? If we're not talking about sex, what are we talking about?"
Subscribe to The Week
Escape your echo chamber. Get the facts behind the news, plus analysis from multiple perspectives.
SUBSCRIBE & SAVE
Sign up for The Week's Free Newsletters
From our morning news briefing to a weekly Good News Newsletter, get the best of The Week delivered directly to your inbox.
From our morning news briefing to a weekly Good News Newsletter, get the best of The Week delivered directly to your inbox.
The answer is: nothing. We are talking — and fighting, and slinging mud, and spewing bile — about nothing but sex. And in particular, about two competing, largely incompatible visions of the proper place of sex in a good human life.
On one side — the losing side — stand the traditionalists, the last (or nearly last) links in a chain stretching back decades, centuries, even millennia. Yes, their side's outlook has changed, shifted, evolved in various ways over the years, but it has also been marked by considerable continuity, at least since Christianity triumphed over paganism during the centuries following the death of Jesus Christ.
From that time, in the fourth century, down to roughly my grandparents' generation, the vast majority of people in the Western world believed without question that masturbation, pre-marital sex, and promiscuity were wrong, that out-of-wedlock pregnancy was shameful, that adultery was a serious sin, that divorce should either be banned or allowed only in the rarest of situations, and that homosexual desires were gravely disordered and worthy of severe (often violent) punishment.
Of course there were exceptions. In cities, and in certain eras, greater sexual freedom was sometimes possible. But that was not the norm. When people engaged in deviant behavior, they did it covertly, concealing it from others, aware that they were defying communal standards and expectations, and strongly suspecting (and fearing) that they were transgressing God's will.
Not any more.
For an ever-expanding number of people born since the mid-1960s, the sexual world is radically different. Sex before marriage is the norm. There is comparatively little stigma attached to promiscuity. Masturbation is almost universally a matter of moral indifference. Even if there's some dispute about whether private businesses run by religious conservatives should be forced to pay for every form of contraception, birth control is available everywhere, and it can be used without stigma. Out-of-wedlock pregnancy is becoming increasingly common; and for women who become pregnant and don't wish to carry the baby to term, the pregnancy can be terminated. Divorce, meanwhile, is common and considered perfectly acceptable to most people.
Most of this was true a generation ago. More recently, we've also witnessed the rapid-fire mainstreaming of homosexuality and the transformation of the institution of marriage to accommodate it. But that's not all. Thanks to the internet, pornography has never been so freely available and easily accessible. Websites like Ashley Madison facilitate extramarital affairs. Others help people find various kinds of "arrangements," from traditional prostitution to a more informal exchange of financial support for sexual services. Smart-phone apps put people (gay or straight) in touch with each other for no-strings-attached hook-ups. Then there's the push to normalize polyamorous ("open") relationships and marriages, a movement that seeks to remove the stigma from adultery and even positively affirm the goodness of infidelity.
Welcome to sexual modernity — a world in which the dense web of moral judgments and expectations that used to surround and hem in our sex lives has been almost completely dissolved, replaced by a single moral judgment or consideration: individual consent. As long as everyone involved in a sexual act has chosen to take part in it — from teenagers fumbling through their first act of intercourse to a roomful of leather-clad men and women at a BDSM orgy — anything and everything goes.
All of our so-called cultural conflicts flow from this monumental shift — and the fact that some of our fellow citizens (religious traditionalists and other social conservatives) are terrified by the new dispensation.
Those who feel most at home in sexual modernity tend to dismiss this traditionalist terror, writing it off as an expression of ignorant bigotry or a simplistic refusal to question authority. When traditionalists try to defend their views on pre-marital sex or homosexuality, what their opponents think they invariably hear is some version of: "I disapprove because it's icky — and anyway, God/Jesus Christ/Scripture/The Church says it's wrong."
Traditionalists do sometimes talk and think this way. But I submit that underlying such views is something deeper and more worthy of reflection — namely, a series of contentious but not implausible assumptions about human beings.
What are those assumptions? That we are flawed, weak, needy, sinful creatures. That we can't be trusted — especially when it comes to sex, which arouses our most intense physical longings and desires, and insinuates itself into our imagination and emotions, badly warping our judgment in the heat of the moment. That these longings and desires, left untamed by firm strictures on our behavior, will lead us to wreck our lives, our culture, our civilization.
That sex is profoundly dangerous.
I am not a religious traditionalist (at least not anymore). I don't think sex is profoundly dangerous. I usually feel at home in sexual modernity. I don't think sexual pleasure outside of wedlock is inherently sinful. I vastly prefer a world in which people have been liberated from sexually inspired suffering, shame, humiliation, and self-loathing.
But I also take the traditionalist critique of sexual modernity very seriously. The objections aren't trivial. Western civilization upheld the old sexual standards for the better part of two millennia. We broke from them in the blink of an eye, figuratively speaking. The gains are pretty clear — It's fun! It feels good! — but the losses are murkier and probably won't be tallied for a very long time.
Is the ethic of individual consent sufficient to keep people (mostly men) from acting violently on their sexual desires?
What will become of childhood if our culture continues down the road of pervasive sexualization?
Do children do best with two parents of opposite genders? Or are two parents of the same gender just as good? Or better? How about one parent of either gender? What about three, four, five, or more people in a constantly evolving polyamorous arrangement?
Can the institution of marriage survive without the ideals of fidelity and monogamy? What kind of sexual temptations and experiences will technology present us with a year — or a decade, or a century — from now? Will people be able to think of reasons or conjure up the will to resist those temptations? Will they even try? Does it even matter?
I have no idea how to answer these questions.
What I do know is that the questions are important, and that I respect those who are troubled by them.
And maybe you should, too.
Continue reading for free
We hope you're enjoying The Week's refreshingly open-minded journalism.
Subscribed to The Week? Register your account with the same email as your subscription.