4 human rights the GOP forgot to protect
Gallingly, the Republican Party's platform barely addresses the preservation and spread of key freedoms abroad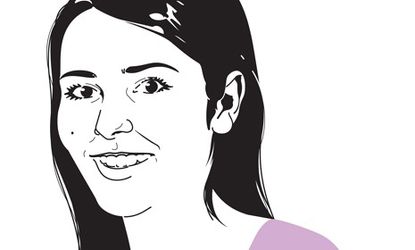 Sign up to our 10 Things You Need to Know Today newsletter
A free daily digest of the biggest news stories of the day - and the best features from our website
Thank you for signing up to TheWeek. You will receive a verification email shortly.
There was a problem. Please refresh the page and try again.
After World War II, the United Nations adopted a landmark declaration to ensure basic human rights across the globe. Today, this prestigious document contains 30 articles and is available in 385 languages. But if this year's GOP had been in charge of figuring out how to protect human rights in 1948, that declaration would be one paragraph long.
That's not an exaggeration. One paragraph is exactly how much space the 2012 GOP platform devotes to "protecting human rights." And if word count is anything to go by, the GOP considers voter fraud — which has been debunked as an almost nonexistent crime — a far more pressing issue than violence against humanity.
The issues the GOP briefly mentions in its human rights plank: "Religious minorities across the Middle East...being driven from their ancient homelands," fanaticism in "West and East Africa," and the penalization of "pastors and families" for "their religious convictions." Of course, the GOP forgot a lot. Here are four particularly crucial human rights issues that were left out of the platform. (This isn't meant to be comprehensive. Feel free to add your own in the comments):
Subscribe to The Week
Escape your echo chamber. Get the facts behind the news, plus analysis from multiple perspectives.
SUBSCRIBE & SAVE
Sign up for The Week's Free Newsletters
From our morning news briefing to a weekly Good News Newsletter, get the best of The Week delivered directly to your inbox.
From our morning news briefing to a weekly Good News Newsletter, get the best of The Week delivered directly to your inbox.
There is probably no easier way for the GOP to prop up its human rights platform than by issuing a clarion call to protect freedom of speech worldwide.
1. Freedom from slavery
As you read this, approximately 2.5 million people across the globe are in slavery, which includes both labor and sexual exploitation, according to the U.N.'s Global Initiative to Fight Human Trafficking. Of that number, 95 percent have likely experienced physical or sexual violence.
It's tempting to pretend human trafficking is a horrific crime that just happens in third-world countries far away from here — but that's not the case. The Polaris Project reports that each year, 100,000 children are estimated to be involved in sex trafficking in the United States.
Arturo J. Carrillo, director of the International Human Rights Clinic at the George Washington University Law School, says, "It is odd to see the omission of human trafficking from the GOP platform," especially given the fact that "the fight against human trafficking is rightfully considered one of the George W. Bush administration's human rights success stories," and has been "embraced by his successor, President Obama."
2. Gay rights
Adam Serwer of Mother Jones points out that in this year's GOP platform, "instead of same-sex marriage rights, same-sex couples will get 'respect and dignity,' which is apparently not something they're supposed to expect normally."
But the platform goes further than that — it includes a line that berates the Obama administration for "attempting to impose on foreign countries, especially the peoples of Africa… the homosexual rights agenda."
That line entirely ignores the fact that worldwide, members of the LGBT community face violent hate crimes and severe punishment as a result of their identity. In Uganda, for example, there's a bill making the rounds that would give same-sex couples the death penalty. It's being aptly referred to as the "kill the gays" bill.
Diane Orentlicher, professor of international law at American University, calls the GOP platform's disregard of the risks LGBT communities face "disturbing," and points out that "the Obama administration has rightly worked to protect these individuals' fundamental rights."
3. Freedom of expression
The Universal Declaration of Human Rights boldly states: "Everyone has the right to freedom of opinion and expression." While this is a right that Americans take for granted, in many countries around the world — Iran, Syria, and China leap to mind — free speech is nothing more than a pipe dream. And there's no better metaphor than the international crackdown on journalism: In 2011 alone, 47 journalists around the globe were killed, according to the Committee to Protect Journalists. This year, 34 more have been added to that list.
"Freedom of expression is widely held to be an essential virtue of any functioning democracy, and for good reason," says Carrillo. "There is probably no easier way for the GOP to prop up its human rights platform than by issuing a clarion call to protect freedom of speech worldwide."
4. Women's rights
The Democrats are accusing the GOP of engaging in a "war on women" at home — so it's not necessarily surprising that the GOP doesn't make any kind of human rights commitment to women abroad.
But around the world, women face enormous hurdles, like gender-based violence, insufficient education, and lack of access to basic goods and services. These are problems that need to urgently be addressed, and no one explains why better than women's rights crusaders Nicholas Kristof and Sheryl WuDunn:
"The injustices that women in poor countries suffer are of paramount importance, [and] in an economic and geopolitical sense the opportunity they represent is even greater… in a large slice of the world, girls are uneducated and women marginalized, and it's not an accident that those same countries are disproportionately mired in poverty and riven by fundamentalism and chaos."
This is the kind of language that should have been in the GOP platform's "protecting human rights" section. This is a commitment Americans could proudly show to the 160 girls in Afghanistan that were poisoned this year when trying to go to school. As is, the GOP will have to explain to these girls that their rights just didn't fit into this year's word count.
Continue reading for free
We hope you're enjoying The Week's refreshingly open-minded journalism.
Subscribed to The Week? Register your account with the same email as your subscription.
Sign up to our 10 Things You Need to Know Today newsletter
A free daily digest of the biggest news stories of the day - and the best features from our website
Dana Liebelson is a reporter for Mother Jones. A graduate of George Washington University, she has worked for a variety of advocacy organizations in the District, including the Project on Government Oversight, International Center for Journalists, Rethink Media, the Reporters Committee for Freedom of the Press, and Change.org. She speaks Mandarin and German and plays violin in the D.C.-based Indie rock band Bellflur.