What memoir reveals
And what it obscures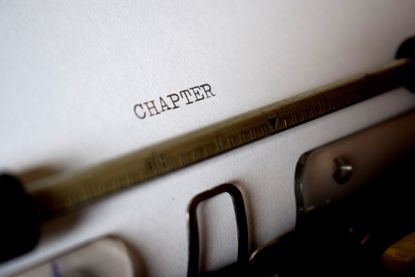 (Image credit: Petar Mulaj/iStock)
Any book titled Against Memoir will inevitably be a descent into the self. Michelle Tea's new collection of "Complaints, Confessions & Criticisms" opens with a tribute to Valerie Solanas, who wrote the violent, viciously comic feminist SCUM Manifesto and then shot Andy Warhol; it's also a portrait of Tea's own adolescence, centered on her discovery that her stepfather had drilled peepholes in the walls of her bedroom and bathroom. In memory she revisits the scene, spying on herself as she dances in front of her mirror and glances behind herself, wondering if she's being spied on. "I was a girl in a horror movie," Tea says, and you can feel the camera sneaking up on the nape of her neck. Tea writes that her stepfather "came into the family like an invasive parasite, killed it, and inhabited its dead body."
When she escaped she gulped feminism the way she gulped liquor. It was self-medication, it was community, it was escape. Tea is one of the millions of women saved by feminism. And so it's all the more striking that in this collection she frequently runs up against its most severe limit: its privileging of control over surrender.
Tea's voice is sugar-shocky, blurty and confiding, a touch too breathlessly enthusiastic. She can take you on the tilt-a-whirl: "Queer sex could feel like children's make-believe and a carnival haunted house and a lion devouring an antelope." And she can make your stomach drop: After giving birth, in the torrent of love for her son and her wife, she thinks, "[W]e were safe from death but would not be safe forever. Our oneness was so total it ruined language, but we would not be one forever."
Subscribe to The Week
Escape your echo chamber. Get the facts behind the news, plus analysis from multiple perspectives.
SUBSCRIBE & SAVE
Sign up for The Week's Free Newsletters
From our morning news briefing to a weekly Good News Newsletter, get the best of The Week delivered directly to your inbox.
From our morning news briefing to a weekly Good News Newsletter, get the best of The Week delivered directly to your inbox.
Tea's worldview was forged in the violent '90s — when the American homicide rate soared to more than double what it is today, when sex could kill you. She says of Prince, "If anybody in [her Massachusetts hometown] Chelsea looked like this I would know it, because they would have been murdered and it would have been in the paper." She loves to write about what she loves. And she loves whatever's hard to love — that's her most endearing quality.
There's a recurring theme, emerging from both Tea's experience of addiction and recovery and her experience of being a "femme" in a feminist scene where femininity was often scorned, of honoring vulnerability, surrender, apology.
It's hard to seek justice without romanticizing power. The hidden crime of misogyny — hidden under the heaps of women's bodies — is that it pressures women to choose between humility and self-respect. It makes selfishness seem like resistance. After nailing the very worst aspect of "call-out culture" — "[C]an we not enjoy it so much?" — she says, "I think it's really important to be humble and forgiving, and not, like, totally get off on shaming a person for not knowing everything yet." That ditzy sincerity, that self-undercutting forthrightness, is the perfect illustration of the humility she's recommending. Tea the femme loves tutus and thinks we all should wear them; Tea the alcoholic knows the fluffiest tutu is humility.
As with Leslie Jamison's recent The Recovering: Intoxication and Its Aftermath, Tea tells her own story through others'. The greatest piece here is a harrowing postmortem on the outlaw feminist gang The Hags. In their heyday the Hags led violent, outcast lives (one Hag responds to a degrading strip-search at the border with feigned eagerness, as if to say — as a friend later recalled — "You can't rape the willing!"). Their deaths were the result of drug abuse, self-loathing, mental illness, trauma: the family Christmas lights nobody can untangle. The survivors became artists or "radical moms"; several transitioned to live as men. The Hags' story is an expressionist version of Tea's own, her slow progress from the teen Goth sobbing in her clown makeup, fired from jobs where she refused to work (poor thing!), to the mother who thinks "monogamy, early bedtimes, decaf, babies" are "sort of exciting." It's covert memoir; does that make it humbler?
What memoir can do, where other forms of writing falter — even reportage, definitely criticism — is avoid judgment. Memoir at its best is the opposite of advice. Late in the collection we see Tea's stepfather again, in an essay which is mostly about money and need, and the intertwining of humility and shame. He was a good nurse; he is a sick old man without insurance. They have a tense, unresolved relationship, with as much sorrow as blame. If this were an argument about forgiveness it would likely be arrogant. As memoir it can retain some humility in its silences.
So that's my brief for memoir, right before Tea's final essay, the collection's titular piece, convinced me it's terrible. "Against Memoir" is a funny, chattery, anxious piece: "[H]ow can you help but steal a morsel of pleasure from the inherent vengeance of tattling?" And it's a horror piece. Tea portrays memoir as addiction: "an ecstasy of communion with yourself that facilitates the transcendence of your self; typing this, right now, I'm hardly even here." Tea recalls, one by one, the people she hurt with her memoirs. But she ends with defiance: "I guess it's enough to simply be aware because I don't want to get better, sober, or whatever. Wrote Eileen Myles, 'I would like to tell everything once, just my part, because this is my life, not yours.'" Tea chooses herself — the dystopian twist ending.
But wait. Memoir is always also fiction; "Tea" is a performance. In an exegesis of Andy Warhol earlier in the book, Tea suggested that he displayed his surrender to consumerism as a jujitsu attack on it, a way of exposing its folly and its destructive allure. I suspect, or hope, that Tea's self-justifications for her memoir are a Mobius strip, each rationalization twisting to reveal the underlying truth: Your life is not only your own.

Continue reading for free
We hope you're enjoying The Week's refreshingly open-minded journalism.
Subscribed to The Week? Register your account with the same email as your subscription.