What will happen to doctors and hospitals under Medicare-for-all? It's complicated.
Wealthy paper-pushers and specialists will take a hit, but others will benefit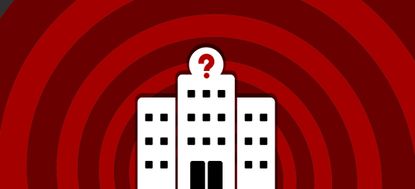 (Image credit: Illustration | iStock/musmellow, vectortatu)
Advocates of Medicare-for-all often pin the blame for America's dystopian health care nightmare on insurance companies and Big Pharma, and for good reason. They are the clear villains in many awful stories of people being forced to jump through flaming hoops to get necessary care (if they can get it all), or having to pay through the nose for lifesaving drugs.
But there is another major culprit behind America's health-care problems: the providers. American health care is ridiculously expensive in large part because many doctors and hospitals charge outrageous prices. Reining in this price-gouging will be key to any successful health care reform — though it won't be all bad for the medical profession.
The American Prospect's David Dayen lays out the problem here. In brief, the prices of American medical services are the highest in the world by far, which provides extremely high salaries for doctors (especially specialists) and nurses. The salaries of top executives at provider companies are higher still, as are the corporate profits. Health care cost bloat is quite literally devouring the American economy — we spend nearly 5 percentage points of GDP (or about $1 trillion) more than the second-most expensive country, for middling-to-poor health outcomes, and providers account for a great deal of that. Naked greed is the reason why so many provider groups — like the American Medical Association, or the American College of Radiology — have signed up with the lobbying group Partnership for America's Health Care Future to oppose any kind of reform.
Subscribe to The Week
Escape your echo chamber. Get the facts behind the news, plus analysis from multiple perspectives.
SUBSCRIBE & SAVE
Sign up for The Week's Free Newsletters
From our morning news briefing to a weekly Good News Newsletter, get the best of The Week delivered directly to your inbox.
From our morning news briefing to a weekly Good News Newsletter, get the best of The Week delivered directly to your inbox.
As Dayen writes:
As I explain in detail here, given the chaos and opacity of health care billing, it is virtually impossible to know where precisely all the waste is (indeed, hospitals themselves don't know in many circumstances). But that spending is coming from somewhere, and arithmetic dictates that a lot of it is the fault of providers.
However, it must be noted that reform wouldn't be all bad for providers. In particular, Medicare-for-all would allow hospitals to hugely consolidate their administration, as they would no longer need to fuss around with lots of different private insurance systems. A whole bunch of paper-pushers would get laid off, but everyone else would have a much easier time. All the billing procedures would be the same, a doctor could refer a patient to any other doctor without worrying if they're in network, and so on. That's why Canadian hospitals spend only 12 percent of revenue on administrative overhead, as compared to 25 percent in American ones.
Rural hospitals would benefit considerably as well. Over a hundred of these have closed since 2010, and hundreds more are under severe financial strain, as this investigation from the Pittsburgh Morning Sun and GateHouse Media demonstrates. The primary reason for this is that they serve populations with high rates of poverty and people who don't have insurance, a condition which was drastically exacerbated in states that chose not to accept the Medicaid expansion — thus foregoing a huge pot of money. (The exception, as in so many other areas, is Utah, where urban hospitals donate a bit of money to rural ones to keep them going.) Conversely, if all people had good coverage, then rural hospitals would be in a much stronger position.
All this is why a great many doctors and nurses actually do support Medicare-for-all. Indeed, general practitioners in the U.S. are not paid that much more relative to other countries currently; they would probably come out mostly fine.
But a lot of others are dead against it. The Big Medical lobbying syndicate came out guns blazing against not just Medicare-for-all but any meaningful health care reform, including Joe Biden's milquetoast program. Just recently, California Democrats, who hold massive majorities in both houses of the state legislature, attempted to restrict surprise billing (where people who end up in out-of-network providers get stuck with gigantic bills), but it went down before a lobbying assault. Big Medical doesn't want anything that would make it harder to bleed sick people of their every last penny.
Liberals and leftists often hesitate to attack medical providers, because they are broadly popular. And indeed, surely the great majority of doctors and nurses do their utmost to heal their patients. Nobody gets into medicine solely to pick the pockets of the vulnerable. But some really are complicit in heinous practices — like the companies that created networks of "sham physicians" so they could lie to the Texas government about caring for Medicaid patients. A great many providers have a business model which is grossly unethical, and if American health care is ever to be put right, they must be stopped.

Continue reading for free
We hope you're enjoying The Week's refreshingly open-minded journalism.
Subscribed to The Week? Register your account with the same email as your subscription.