Pros and cons of gender-neutral award categories
Does the move make galas more or less inclusive?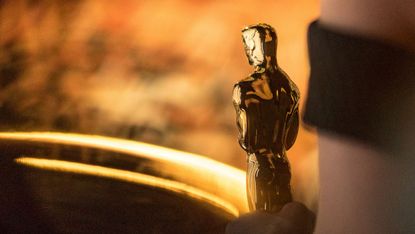 (Image credit: Getty Images)
The organisers of the Brit Awards will review the switch to gender-neutral prizes after next week's ceremony.
Although this year's top prize was open to male, female and non-binary musicians, the shortlist is all male: Central Cee, Fred Again, George Ezra, Harry Styles and Stormzy.
Speaking to HuffPost UK, a spokesperson for the Brits responded to the criticism, saying it was "disappointing" that the Artist of the Year category was all-male, but that "we also have to recognise that 2022 saw fewer high-profile women artists in cycle with major releases".
Subscribe to The Week
Escape your echo chamber. Get the facts behind the news, plus analysis from multiple perspectives.
SUBSCRIBE & SAVE
Sign up for The Week's Free Newsletters
From our morning news briefing to a weekly Good News Newsletter, get the best of The Week delivered directly to your inbox.
From our morning news briefing to a weekly Good News Newsletter, get the best of The Week delivered directly to your inbox.
The move towards gender-neutral awards at showbusiness galas has proven controversial. Supporters say the development is more inclusive of non-binary stars but critics fear that it means even fewer women are recognised.
1. Pro: fairer for non-binary
Supporters of gender-neutral categories say they make things fairer for non-binary artists. The "confining categories" of award shows "such as 'best male actor' or 'best female artist'" exclude those who don't identify as a binary gender, wrote Izzy Bunting for Platform.
The non-binary "may not receive the recognition that they deserve due to their gender", she added, or "they may be shoehorned into a category that they don't belong in, therefore misgendering them".
"By creating more gender-neutral awards", these ceremonies would be "championing inclusivity and telling more young people they can be successful and recognised no matter who they identify as or who they are", wrote Elena Adams for the Glasgow Guardian.
2. Con: less visibility for women
A major concern among opponents is that the move could decrease further the number of women recognised at ceremonies. "By trying to avoid offending a very small group of people," wrote Michael Deacon for The Telegraph, "the organisers could end up offending a far larger one."
In the 94 years of Academy Awards, its genderless Best Director category has only been won by three women, noted Ian Burton for Pop Geek. The Bafta Rising Star award is also gender neutral but in the last 12 years, eight winners have been male and only four female. There are similar issues in the music industry, wrote Charlotte Krol for the NME: analysis of Grammy award nominees found that 13.9% of individual nominees were women.
Vick Bain, former chief of the British Academy of Songwriters, Composers & Authors, told BBC Radio 4's Women's Hour that the Brits had "taken the sticker plaster off" to reveal inequality in the music industry.
3. Pro: more exciting for audience
Gender-neutral categories could make awards shows more competitive and exciting as they pit the best of both genders against each other, argued a spokesman for the Brits.
"Why shouldn't the likes of Adele and Ed Sheeran be able to go head to head and be judged as artists... assuming they're nominated?" said Gennaro Castaldo, a spokesperson for music industry body the British Phonographic Industry (BPI), which runs the awards.
Speaking to the BBC, he added that "if you were starting the awards from scratch today, you'd probably do it on these terms".
4. Con: bad for solo men
Rather than harming female artists, a single, gender-neutral award is "actually going to disadvantage men instead", argued Caitlin Moran in The Times in 2021, because "pop music is these days dominated by women".
Arguing that it could make life difficult for solo men, she wrote that the "net result of a new, gender-neutral best artist award" makes things "really difficult" for the likes of "Harry Styles, Stormzy and, going forward, a whole generation of young solo male grime artists who also tend not to have bands".
5. Pro: a popular move
Gender neutral awards are relatively popular, found a survey by YouGov. In a study in November 2021, 47% of Britons tended to agree that music awards should ditch their separate categories for men and women in favour of combined prizes. Some 36% thought that music prizes should retain male and female categories.
6. Con: a non-issue
Some argue that non-binary people make up a tiny fraction of society, so there is no urgent problem. Peter Howell, a film critic for Toronto Star, claimed that, over his 20-plus-years in the business interviewing Hollywood performers, "not once have I heard one object to the binary classifications of actor, actress, supporting actor and supporting actress".
"This is another example of what happens when an organisation decides to address a problem that doesn't exist," wrote Joan Smith for Unherd, because "sex is binary and few people genuinely believe that artists who 'identify' as gender-neutral are neither male nor female".

Continue reading for free
We hope you're enjoying The Week's refreshingly open-minded journalism.
Subscribed to The Week? Register your account with the same email as your subscription.